'Chicago P.D.': Adam Ruzek Actor Calls Makayla Kidnapping Plot 'Disappointing'
Chicago P.D. Season 9 continues to feature Kim Burgess and Adam Ruzek. The two have been through disaster together, and they continue to trudge through tragedy in Chicago P.D. Season 9 Episode 15. Now, Adam Ruzek actor Patrick John Flueger is talking about one aspect of Makayla Burgess's kidnapping that he found "disappointing." Here's what he said.
[Spoiler alert: Chicago P.D. Season 9 Episode 14 and 15 spoilers ahead.]
'Chicago P.D.' Season 9 Episode 15 brought more of Makayla's kidnapping plot to the forefront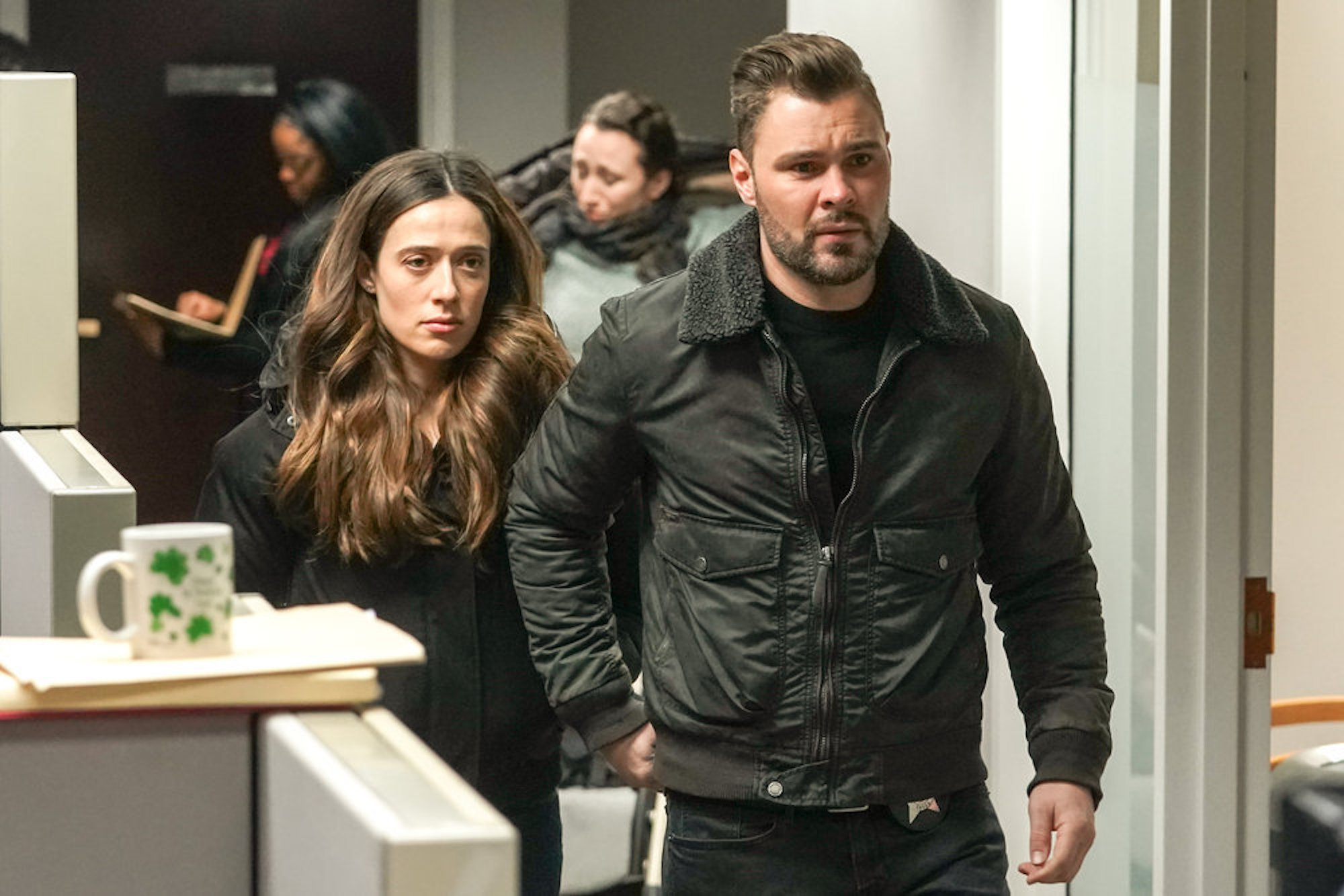 Chicago P.D. Season 9 Episode 14 featured Kim Burgess and Adam Ruzek. Burgess was notified that she had to engage in a custody battle over her adopted daughter, Makayla. Makayla's uncle wanted to fight for custody of the child, which only served to bring Burgess and Ruzek closer together. Ultimately, Burgess won — but the excitement was short-lived. Burgess and Ruzek discovered their babysitter, Gabby was bludgeoned, and someone kidnapped Makayla.
Chicago P.D. Season 9 Episode 15 continued the Makayla plotline. TVLine notes Ruzek and Burgess discovered the kidnappers posed as pizza delivery men to take the child. While the unit initially assumed that the uncle, Theo, stole Makayla, he didn't. Ultimately, Theo worked with the Intelligence Unit to get Makayla home safely. Burgess found Makayla unconscious in the back of a vehicle in a junkyard by the end of the episode.
While Burgess found Makayla, the episode featured serious arguing between Burgess and Ruzek, as they went about the situation completely differently. Ruzek went against Hank Voight's orders, and Burgess grew upset with Ruzek for not listening to her.
Adam Ruzek actor Patrick John Flueger calls this aspect of the plot 'disappointing'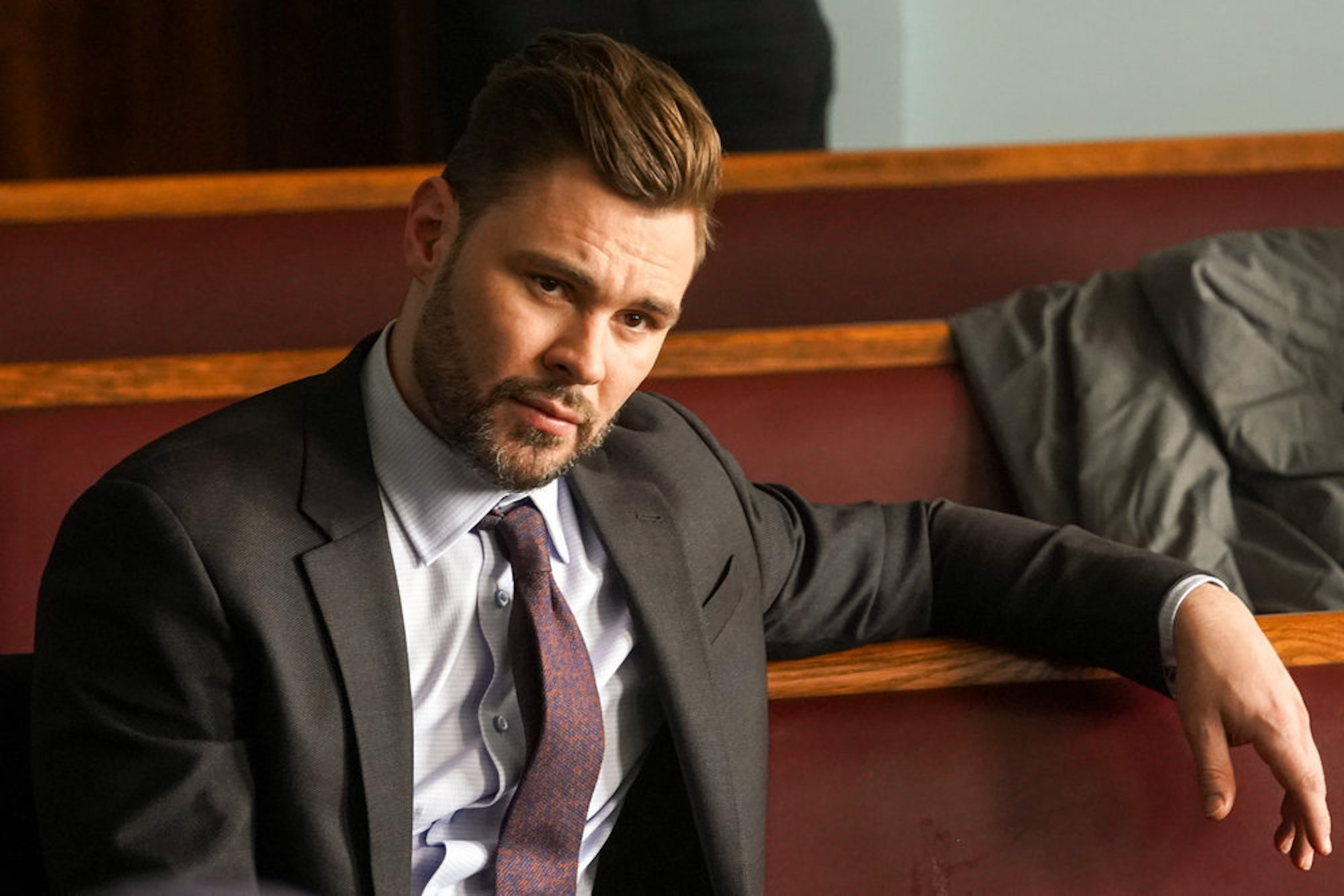 Adam Ruzek and Kim Burgess brought Makayla safely home in Chicago P.D. Season 9 Episode 15, but the situation proved tense. Fans looked forward to seeing Ruzek and Burgess move forward with their lives together. Instead, the episode featured yet another difficult trial that put their relations to the test.
Adam Ruzek actor Patrick John Flueger talked to CinemaBlend about the moment when Burgess finds the babysitter, Gabby, bludgeoned on the ground.
"My girlfriend, who is fairly close with Marina, has watched the moment where Marina sees … Gabby," Flueger said. "She's watched it again and again because Marina's reaction is so perfect. It was actually almost disappointing to see them write this devastating moment so quickly, because … we'd love to give these characters some reprieve. [laughs] Just a little bit of a moment of like, niceties."
With that said, Flueger noted he understands why the plot went in the direction it did. But he still wants to see more happiness between Ruzek and Burgess. "So, as much as I would have loved maybe an episode or two between us being happy and us being sad, it's not hard to be upset about them losing their happiness," he added.
Do Kim Burgess and Adam Ruzek end up together?
Kim Burgess and Adam Ruzek continue to face obstacles together in Chicago P.D. Season 9 — but they're not officially dating. Do Burgess and Ruzek end up together in the end?
Kim Burgess actor Marina Squerciati told CinemaBlend she views Burgess and Ruzek "like an old married couple." They experience "moments of attachment and fierce love" as well as "incredible anger." But she didn't mention whether they'd get back together for real.
As for Patrick John Flueger, he spoke to Us Weekly about the characters' futures. "Will they? Won't they? Well, they will, but not going to in the way that you think they're going to," he said. "I think at the end of the day, they'll end up together, but I don't think it's an easy road to get there."
Chicago P.D. Season 9 airs Wednesdays at 10 p.m. EST on NBC.
Check out Showbiz Cheat Sheet on Facebook!
RELATED: One Chicago Crossover 2022: 'Chicago Fire,' 'Chicago P.D.,' and 'Chicago Med' to Have 'Minor Crossovers' This Season