'Chicago P.D.': Hailey Upton Is Moving on From Killing Roy, Tracy Spiridakos Says
NBC's One Chicago shows are back, and Chicago P.D. Season 9 Episode 13 features Hailey Upton at the helm. Upton spent the beginning of season 9 dealing with the consequences of killing Roy Walton, the man who shot Kim Burgess twice. Eventually, Jay Halstead learned of her secret, and the ordeal caused her to completely spiral. Now, actor Tracy Spiridakos says Upton is moving forward from everything that occurred.
What happened to Roy Walton? Hailey Upton and Hank Voight tried to do away with his body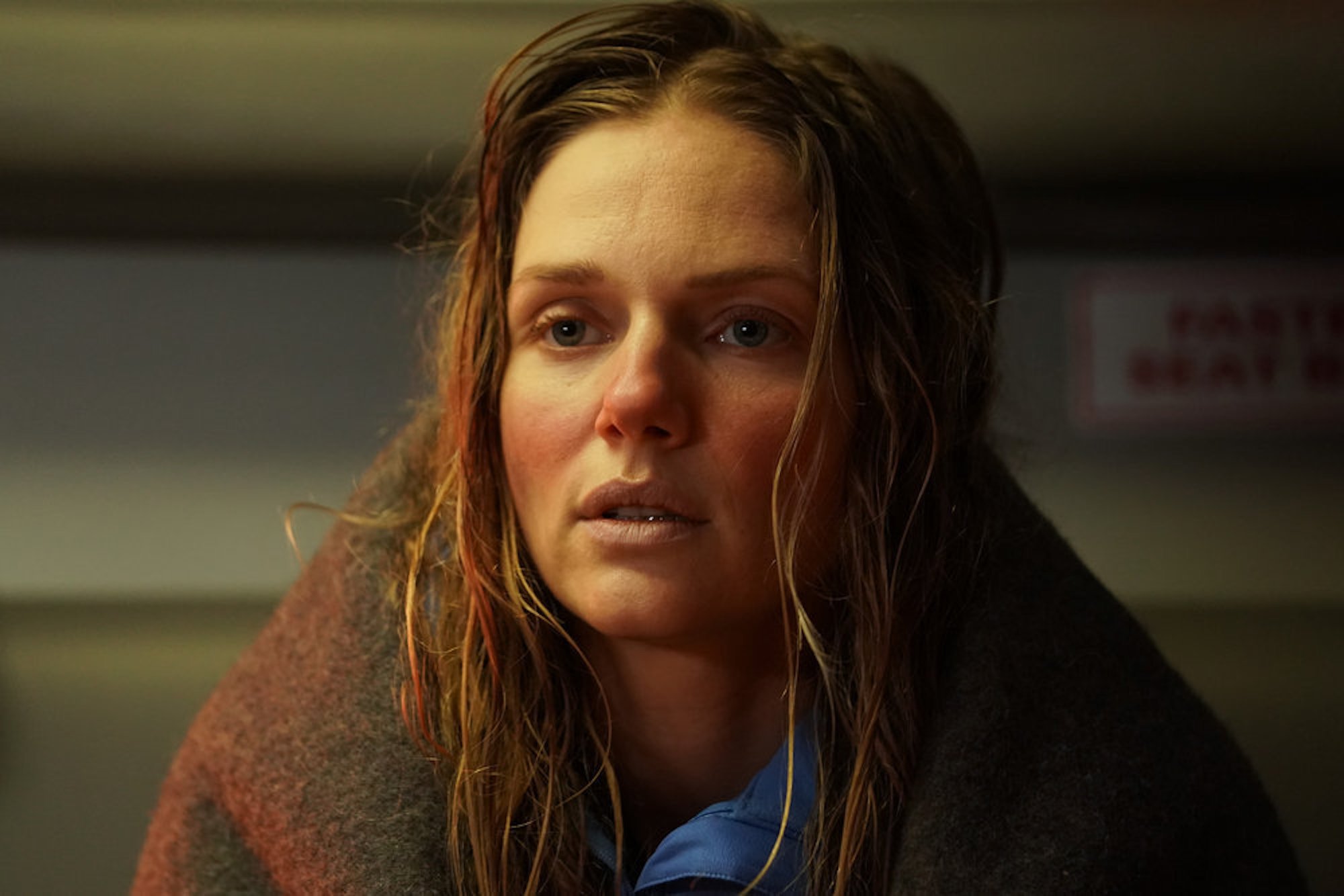 Roy Walton first makes an appearance in Chicago P.D. Season 8. He runs a human trafficking ring and attempts to kill Kim Burgess at the end of the season. In season 8, Burgess heads off on her own while the team attempts to find Walton and take him down, and that's when Walton's partner takes Burgess. However, once Walton appears on the scene, even his partner isn't safe. Walton shoots his partner and then shoots Burgess twice, leaving her to die.
Burgess miraculously survives the attack. Meanwhile, Hank Voight finds him privately after getting a lead. Hailey Upton finds Voight ready to kill Walton, and she talks him down. Then, Walton goes for Voight's gun — and Upton instinctively shoots Walton. Later, Voight gets rid of Walton's body, and they decide to keep the ordeal a secret from the team.
The situation tears Upton throughout the early episodes of Chicago P.D. Season 9. Eventually, Voight tells Halstead the truth about Walton's death. Together, the three of them work through it — but they never tell the others on the Intelligence Unit of what occurred.
Tracy Spiridakos says Hailey Upton is moving on from Roy Walton's death in 'Chicago P.D.' Season 9 Episode 13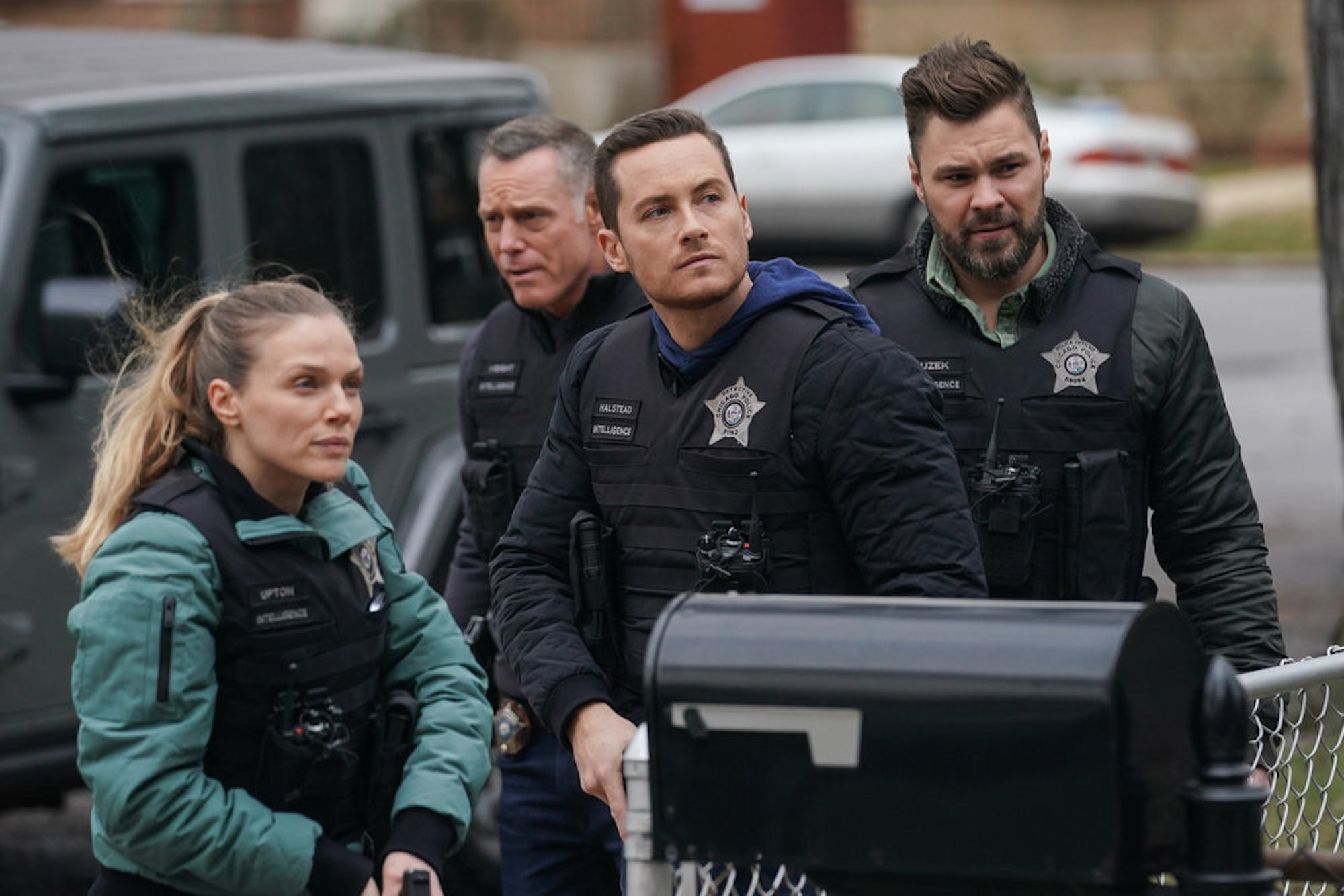 Hailey Upton dealt with Roy Walton's death throughout season 9. But by Chicago P.D. Season 9 Episode 13, she seems to move forward with fresh routines and a new outlook.
"She's trying really hard to be the best version of herself," Spiridakos tells CinemaBlend. "And she's trying to keep herself in this, you know, she's set this routine. She's gonna go for a run every day. And she's gonna try to be the best version of herself … and so that's kind of her way moving forward and how she's been trying to live her life."
While speaking to Variety, Spiridakos talked about the physical challenges that came with filming episode 13, too. Upton has to dive underwater, and Spiridakos trained for the event. "When I first opened my eyes underwater, it stung and I kept inhaling water," she explained. "Eventually, you get more comfortable underwater having your eyes open and coming up. I remember walking outside when we were in L.A. everything was just cloudy! That part was a bit of a challenge."
Hailey Upton and Hank Voight have a different relationship after Roy Walton's death
Chicago P.D. Season 9 Episode 13 explores more of Hailey Upton's experience than her relationship with Hank Voight. But it's clear their relationship changed after Roy Walton's death.
"You know, I think Hailey used to have Voight on a bit of a pedestal, and I think that that's changed now for her," Tracy Spiridakos explained to CinemaBlend. "I think that she still respects him and loves him like family, but I think that what has happened has completely shifted her point of view and has shifted how she sees him." Spiridakos then mentioned she feels "that dynamic is going to be definitely different for her going forward, between the two of them for sure."
Chicago P.D. Season 9 airs Wednesdays at 10 p.m. EST on NBC.
Check out Showbiz Cheat Sheet on Facebook!
RELATED: One Chicago Crossover 2022: 'Chicago Fire,' 'Chicago P.D.,' and 'Chicago Med' to Have 'Minor Crossovers' This Season