'Chicago P.D.' Season 9: Adam Ruzek Might Be Missing in Premiere Photos Because of Kim Burgess
Chicago P.D. Season 9 is almost here, and fans want to know if Adam Ruzek is once again part of the Chicago P.D. cast. Fans were hopeful Ruzek would continue his relationship with Kim Burgess. Unfortunately, after Burgess's scary situation in the Chicago P.D. Season 8 finale, everything's up in the air — including her health. And some fans may suspect Ruzek's missing from the premiere photos because production doesn't want to give anything about Burgess away.
Is Adam Ruzek leaving the 'Chicago P.D.' cast? Fans noticed he's missing from photos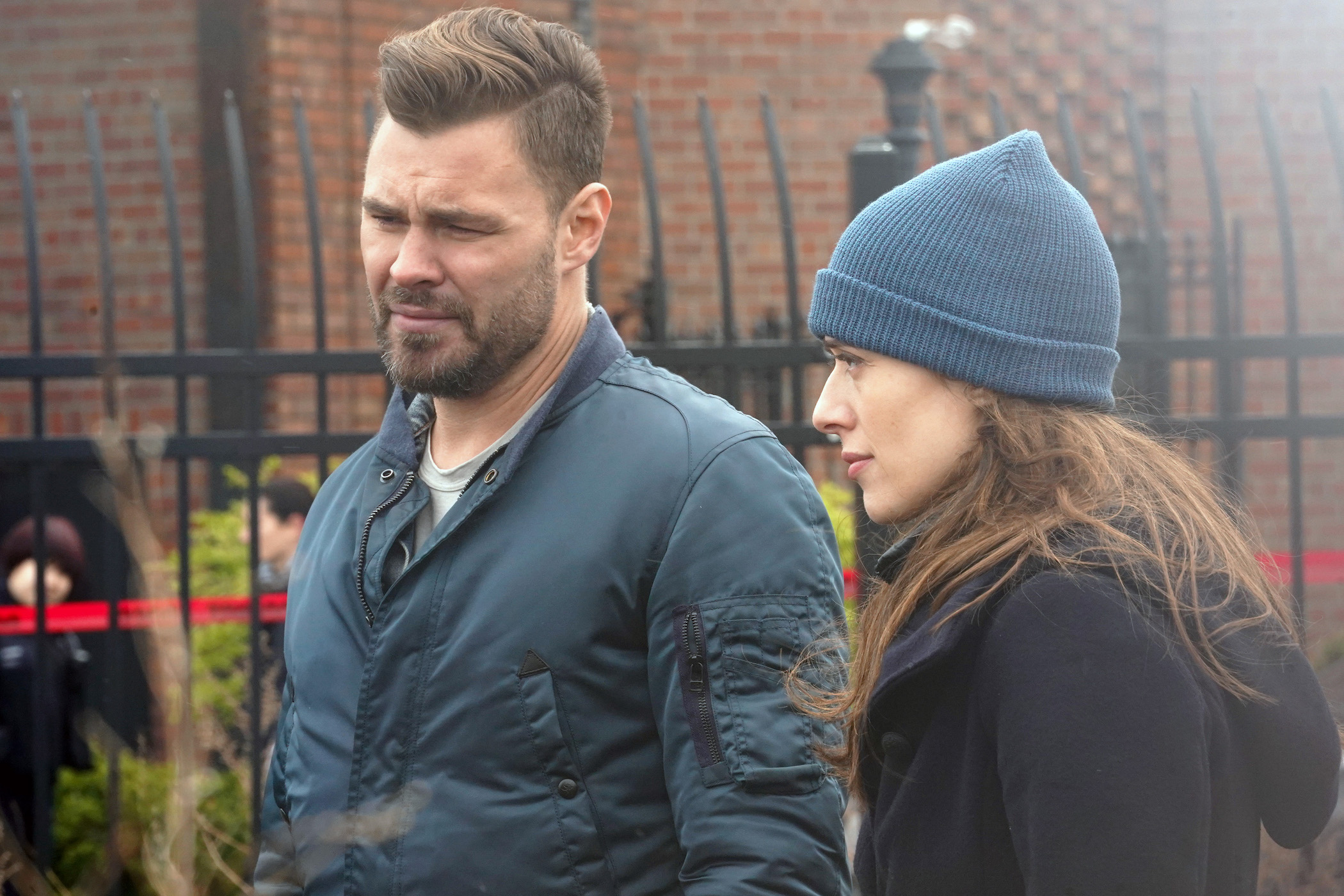 Many members of the Chicago P.D. cast are seen in the photos for the new season. But fans grow concerned Adam Ruzek is missing from the Chicago P.D. Season 9 photos so far.
According to One Chicago Center, the first photos from the new season launched in early September 2021. The photos featured Hank Voight, of course. And they also showed Jay Halstead, Hailey Upton, Kevin Atwater, and Samantha Miller in action fighting crime. But what about Ruzek and Burgess? Burgess is clearly missing from the photos after the season 8 cliffhanger, as fans remain uncertain whether she lived through the vicious attack and multiple gunshot wounds. But Ruzek missing from the season 9 photos is less expected.
Is Adam Ruzek leaving Chicago P.D.? It seems unlikely this will happen. One Chicago Center notes there haven't been any reports that actor Patrick John Flueger who plays Ruzek has any plans of departing from the show.
Show creators might be hiding Adam Ruzek because he's caring for Kim Burgess after the season 8 finale
So, why isn't Adam Ruzek, a main Chicago P.D. cast member, in any of the newly released season 9 photos? It seems there's a strong possibility that Ruzek starts off Chicago P.D. Season 9 caring for Burgess. And because production still wants to keep fans on the edge of their seats regarding Burgess's health, they likely won't release photos indicating Burgess is on the mend just yet.
Additional fan reports suggest early scenes in the new season will feature Burgess recovering at home in her apartment. "They are currently filming 9×01 and there's a scene they just filmed of Kim's [Burgess] apartment with Adam [Ruzek], Kim [Burgess], and Makayla [Burgess]," a Reddit user explained. "A picture of it is on Instagram and people have speculated it's probably a scene of Kim recuperating at home …."
If early scenes show Burgess at home, it's likely Ruzek is also in those scenes. That may be why production hasn't released the photos.
Do Adam Ruzek and Kim Burgess get back together in 'Chicago P.D.' Season 9?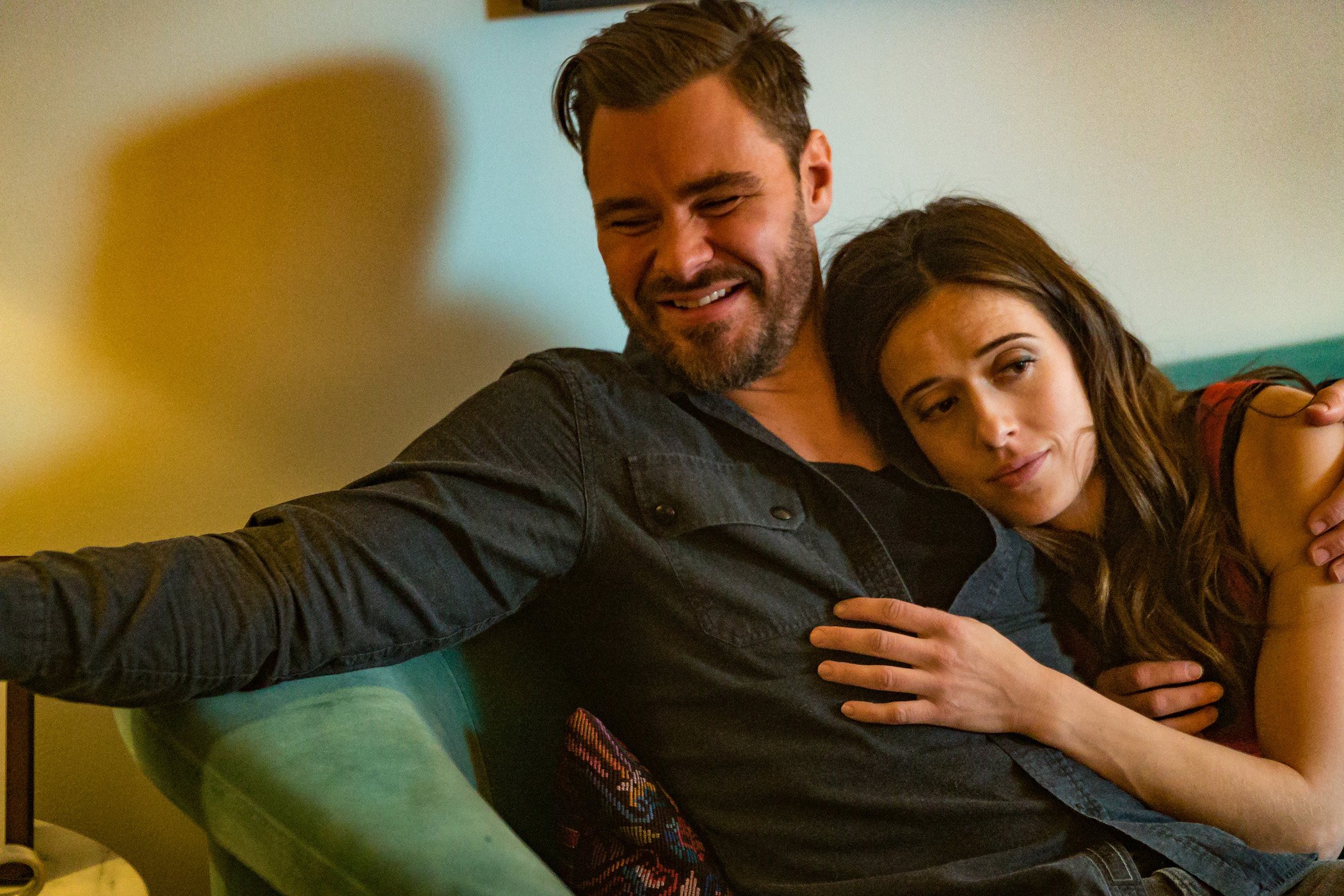 What's the deal with Adam Ruzek and Kim Burgess's relationship? The two have gotten romantic in the past, and there's plenty of hope the two Chicago P.D. cast members will rekindle the flame. Actor Marina Squerciati who plays Burgess even told TV Insider she believes there's still a chance these two could get back together.
"I think there's always hope for them," she stated. "They're the eternal couple. They probably will get married in Season 15, but who knows? They can't seem to get their stuff together." 
We can't wait to see what's in store for both Ruzek and Burgess in Chicago P.D. Season 9. The new season premieres Sept. 22, 2021, on NBC.
Check out Showbiz Cheat Sheet on Facebook!
RELATED: 'Chicago P.D.': Will Hank Voight Ever Have a Love Interest?