'Chicago P.D.' Season 9 Cast: Fans Have Seen New Recruit Dante Torres Before
'Chicago P.D.' Season 9 Episode 18 features Benjamin Levy Aguilar as Dante Torres, and it isn't the first time he's appeared in the series. Here's where fans have seen him.
NBC's One Chicago fans are excited to see more of Hank Voight and Anna Avalos in Chicago P.D. Season 9 Episode 18. The episode, titled "New Guard," also features a new recruit — Dante Torres. Benjamin Levy Aguilar plays Torres, and it seems the new Chicago P.D. cast member may have some difficulties with the Intelligence Unit. Here's everything about the character and where fans have seen him before.
'Chicago P.D.' Season 9 Episode 18 welcomes a new recruit, Dante Torres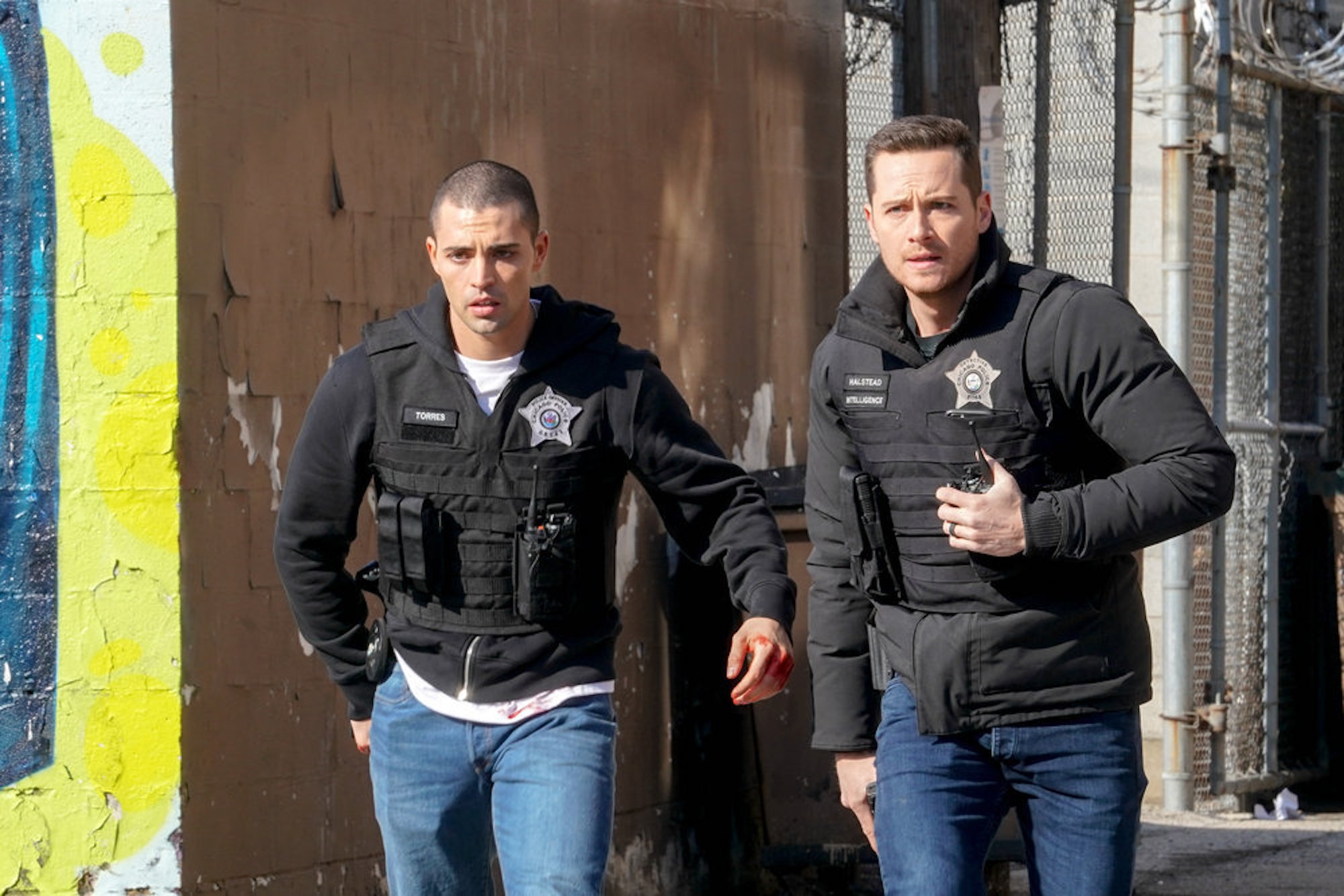 Chicago P.D. Season 9 Episode 18 brings Torres, played by Benjamin Levy Aguilar, on board. The promo for the new episode starts with Torres in a cop uniform, seemingly speaking to one of the Intelligence Unit agents.
A voiceover from Jay Halstead has him questioning Torres. "Anything I should know about him?" Halstead's voiceover appears to ask Sergeant Trudy Platt. Platt then tells Halstead not to be "psycho," so it seems she trust the new recruit.
The teaser trailer shows Halstead has increasing distrust for Torres, though. "He tried to put a guy in the ground," Halstead tells Hank Voight. And a confrontation between Halstead and Torres ensures.
"Did you follow me home?" Torres asks Halstead while on the street.
"Back up," Halstead demands while getting in Torres' face. "You want to hit me? Do it."
Meanwhile, the text through the trailer reads, "Who really is … this recruit?" This sparks even more speculation that Torres is up to no good.
Who is Benjamin Levy Aguilar? Fans have seen him before
Chicago P.D. Season 9 Episode 18 is the first time fans get a glimpse of new recruit Dante Torres. And actor Benjamin Levy Aguilar doesn't have many other credentials to his name — but One Chicago fans have seen him before.
Aguilar played Franco Chavaro in Chicago P.D. Season 7 Episode 1, "Doubt." The season 7 premiere aired in 2019 with a storyline focused on Hailey Upton and Jay Halstead trying to prove Hank Voight didn't murder Brian Kelton.
As Chavaro, Aguilar played a person of interest in Kelton's murder. The team discovers he owned the gun used to kill the mayor-elect. But as the investigation continues, it's revealed that a police officer stole Aguilar's gun during a raid, clearing Aguilar as a suspect.
The 'Chicago P.D.' showrunner gave a few hints about the upcoming season finale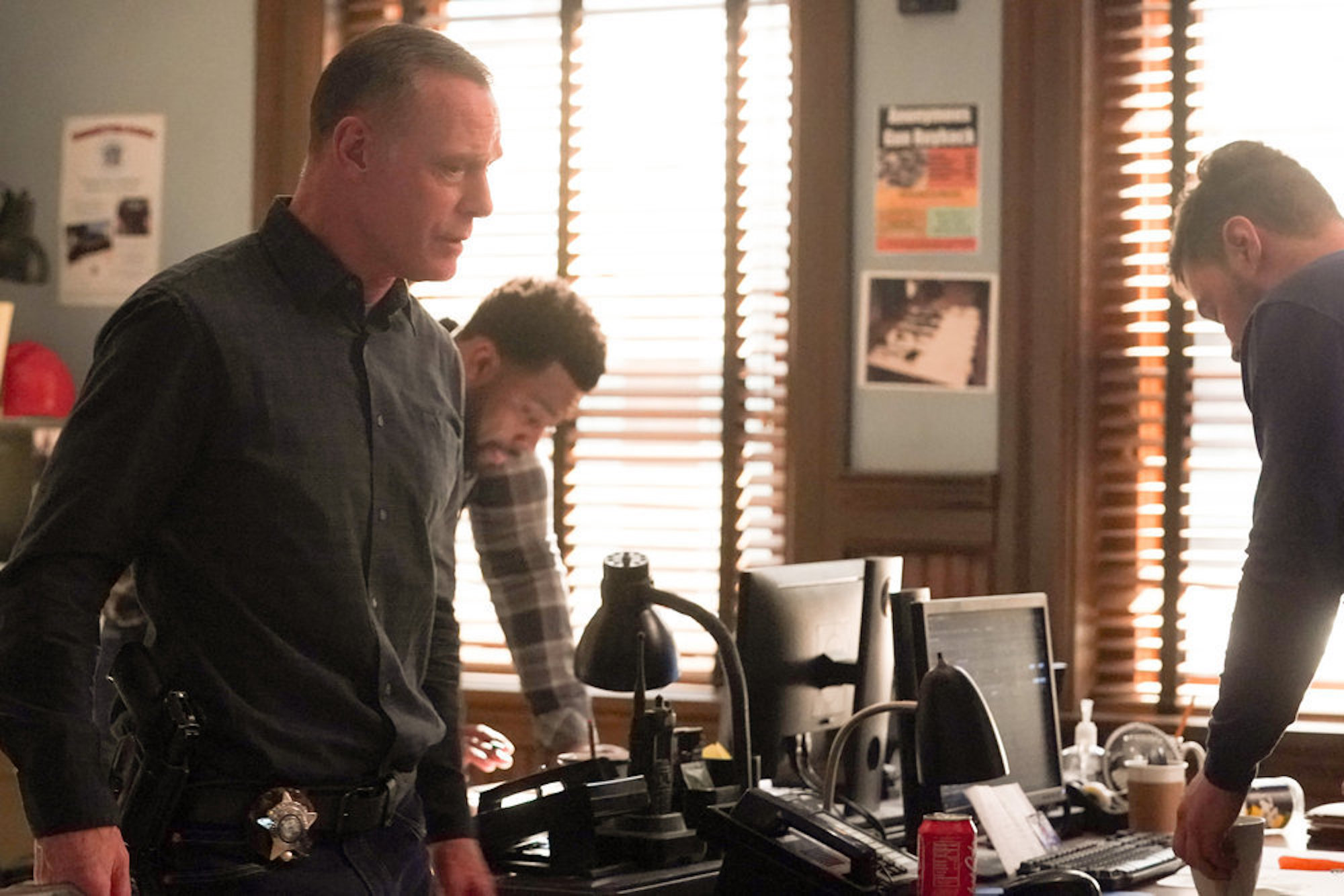 It's unclear where Chicago P.D. Season 9 Episode 18 will leave off with Torres. But Hank Voight and Anna Avalos' ongoing crime saga will continue well into the finale.
"She's his responsibility, and she's in a very, very dangerous situation, and she at first was somewhat cavalier about the whole thing," Voight actor Jason Beghe said, according to TV Insider. "There's a similarity between Voight and Anna. … But because he's constantly trying to warn her to be careful, it has affected her in that she is becoming more aware of the situation."
As for the finale, showrunner Gwen Sigan hints the end of the case will be huge. "The pressure's definitely going to be eating them both as the case gets more complicated," she said. "It's been fun to write a long-form case and something this large, and the scope of it is very big. We're building to a pretty big end to that case in the penultimate and then in the finale, of course."
Chicago P.D. Season 9 airs Wednesdays at 10 p.m. EST on NBC.
[Correction: An earlier version of this article mistakenly credited Dennis Garcia as Dante Torres.]
Check out Showbiz Cheat Sheet on Facebook!