'Chicago P.D.' Season 9 Episode 17 Recap: Adam Ruzek Is Forced to Make a Deadly Decision
NBC's One Chicago fans are excited for the return of Chicago P.D. In Chicago P.D. Season 9 Episode 17, "Adrift," Adam Ruzek finds himself in major trouble — and it nearly costs him his life. Additionally, we see more complications with his relationship with Kim Burgess. Here's a Chicago P.D. Season 9 Episode 17 recap.
[Spoiler alert: Chicago P.D. Season 9 Episode 17 spoilers ahead.]
'Chicago P.D.' Season 9 Episode 17 focuses on Adam Ruzek busting a drug dealer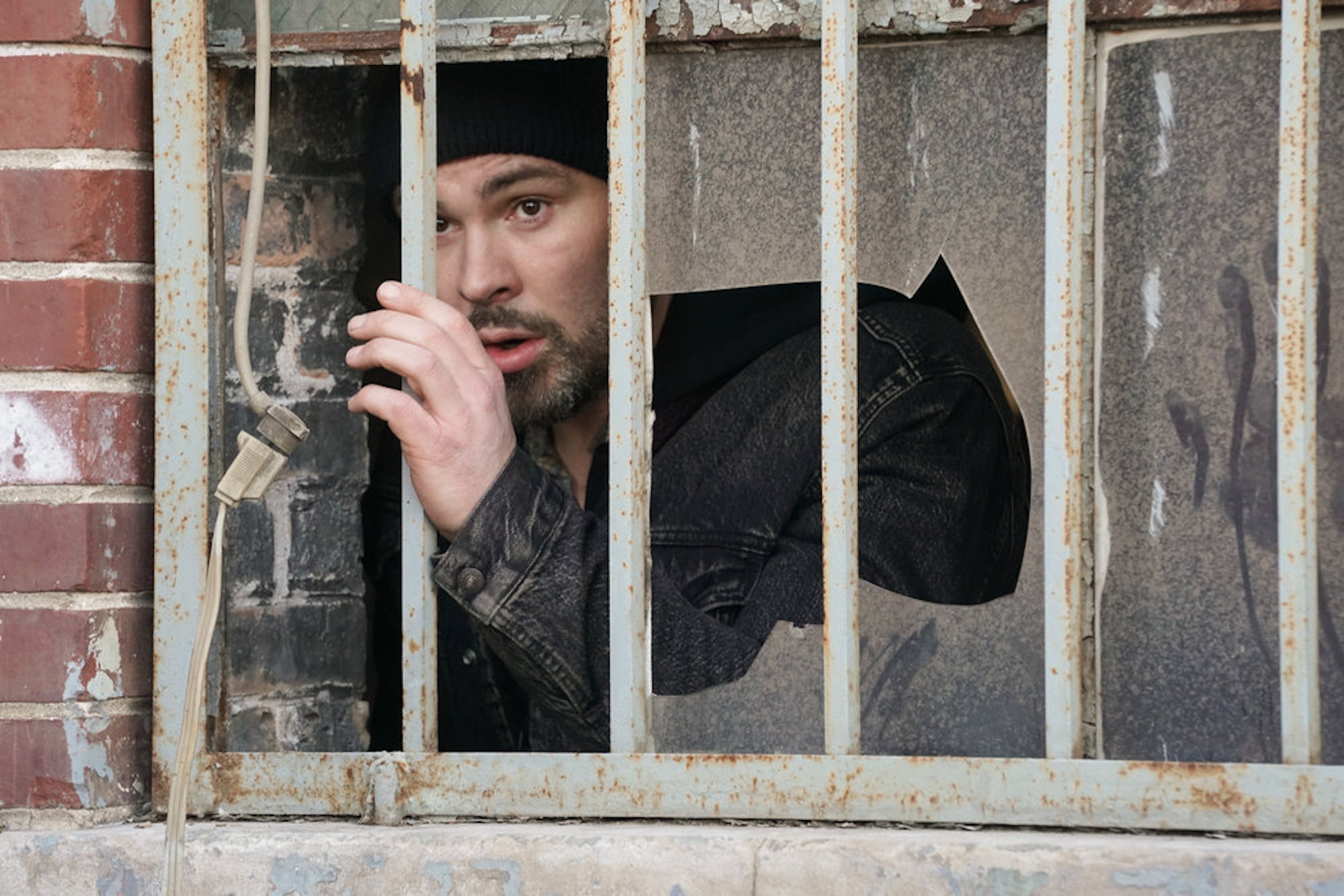 Chicago P.D. Season 9 Episode 17 begins with Adam Ruzek and Kim Burgess at odds. The couple didn't agree on how they should've gone about finding Makayla after her kidnapping, and they leave their conversation on a sour note.
When Ruzek heads to the bar, there's someone there to see him — and it's his English teacher from grade school, Mr. P. Mr. P arrived to tell Ruzek his daughter, Olivia, dealt with an injury followed by an addiction to painkillers. Mr. P then asks Ruzek to find Olivia, as she's been missing for two months.
After some digging, Ruzek eventually finds Olivia at a college campus. She and two other college-aged boys around her are overdosing. Ruzek calls in for backup on the situation, and he's told the police believe Olivia delivers drugs for a dealer named Donald Wade. Wade deals OxyContin on college campuses and uses drugs himself, making him dangerous.
Adam Ruzek nearly dies after ingesting drugs to save Olivia's life
Later in Chicago P.D. Season 9 Episode 17, Adam Ruzek finds Olivia in jail and tells her she could face anywhere from 20 years to life in prison due to her intent to deliver Wade's product. He then offers to cut her a deal. If she can help the police locate Wade, he can offer her freedom. Olivia resists working with Ruzek at first, but she comes around.
Ruzek sets up a new apartment, new identification as Adam Rodgers, and a new car to hide his identity from Wade. He and Olivia then head over to Wade's location, as he's watching a basketball game with friends. Olivia tells Wade that Ruzek (alias Rodgers) has a cousin at the University of Illinois who can sell Wade's drugs.
The first night with Wade doesn't go well, as Olivia takes his new product and acts erratically. The next day, Ruzek meets up with Wade and Olivia. But Wade grows suspicious of Ruzek. They meet at a warehouse, and Wade ties Ruzek up. He then tells Ruzek he thinks Ruzek's a cop, and the only way to prove he's not a cop is for Ruzek to take some of his drugs. If Ruzek fails to comply, Wade says he'll shoot Olivia in the head.
After Wade's increasing urgency, Ruzek snorts the drugs. Wade temporarily leaves to get the product to sell. Ruzek then orders Olivia to go into his truck for NARCAN, as he's having an overdose. While Olivia's searching through the back of Ruzek's truck, Wade sees parts of Ruzek's police uniform, giving away that Ruzek's a cop. Wade attacks and shoots Olivia. Ruzek radios his location to the rest of the unit during the overdose, and they save him after arresting Wade. Olivia lives through getting shot and wakes up in the hospital.
Kim Burgess and Adam Ruzek set new boundaries at the end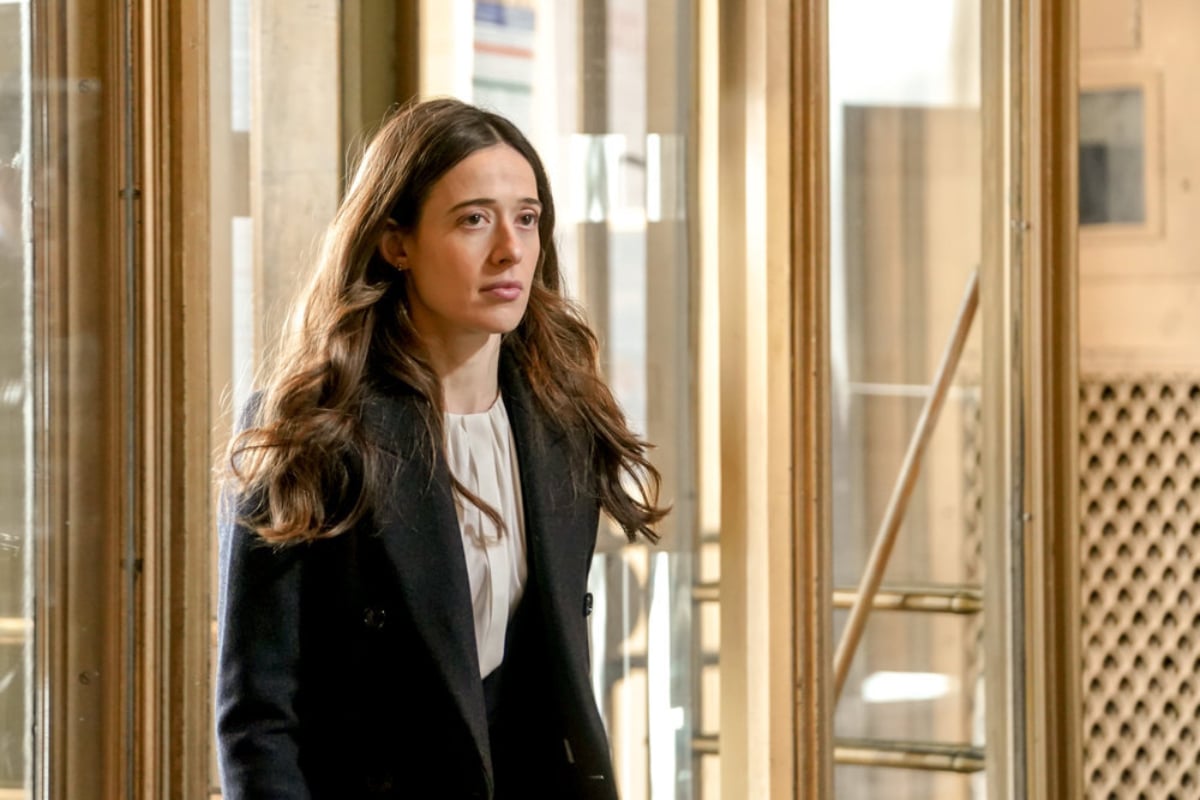 Kim Burgess and Adam Ruzek don't start on the right foot in Chicago P.D. Season 9 Episode 17. But Ruzek's near-death experience brings them back together.
Ruzek heads over to Burgess's place after getting discharged from the hospital. Ruzek apologizes to Burgess over how hard things have been for both of them. "I want to fix it," he tells Burgess. "I want our family back to the way it was."
He then suggested they start adjusting to a new schedule with Makayla, but Burgess resists. "I don't know what to do here," she tells him. "I don't know how to fix it."
They then settle on doing what's best for Makayla, and Ruzek leaves.
Chicago P.D. Season 9 airs Wednesdays at 10 p.m. EST on NBC.
Check out Showbiz Cheat Sheet on Facebook!
RELATED: 'Chicago P.D.': A Complete Timeline of Kim Burgess and Adam Ruzek's Relationship