'Chicago P.D.' Season 9 Episode 2: Kim Burgess Goes 'Undercover' in New Role
Chicago P.D. Season 9 is here, and fans can't wait to see what's next for Kim Burgess. Burgess was shot twice in the Chicago P.D. Season 8 finale by Roy, and viewers are eager to see if she makes it out alive. So, does Kim Burgess die from her ordeal? It seems she makes it out of the hospital swiftly — but she reportedly has a new role as a cop. Here's what Chicago P.D. cast member Marina Squerciati said about her character.
Kim Burgess was shot twice by Roy, leaving her for dead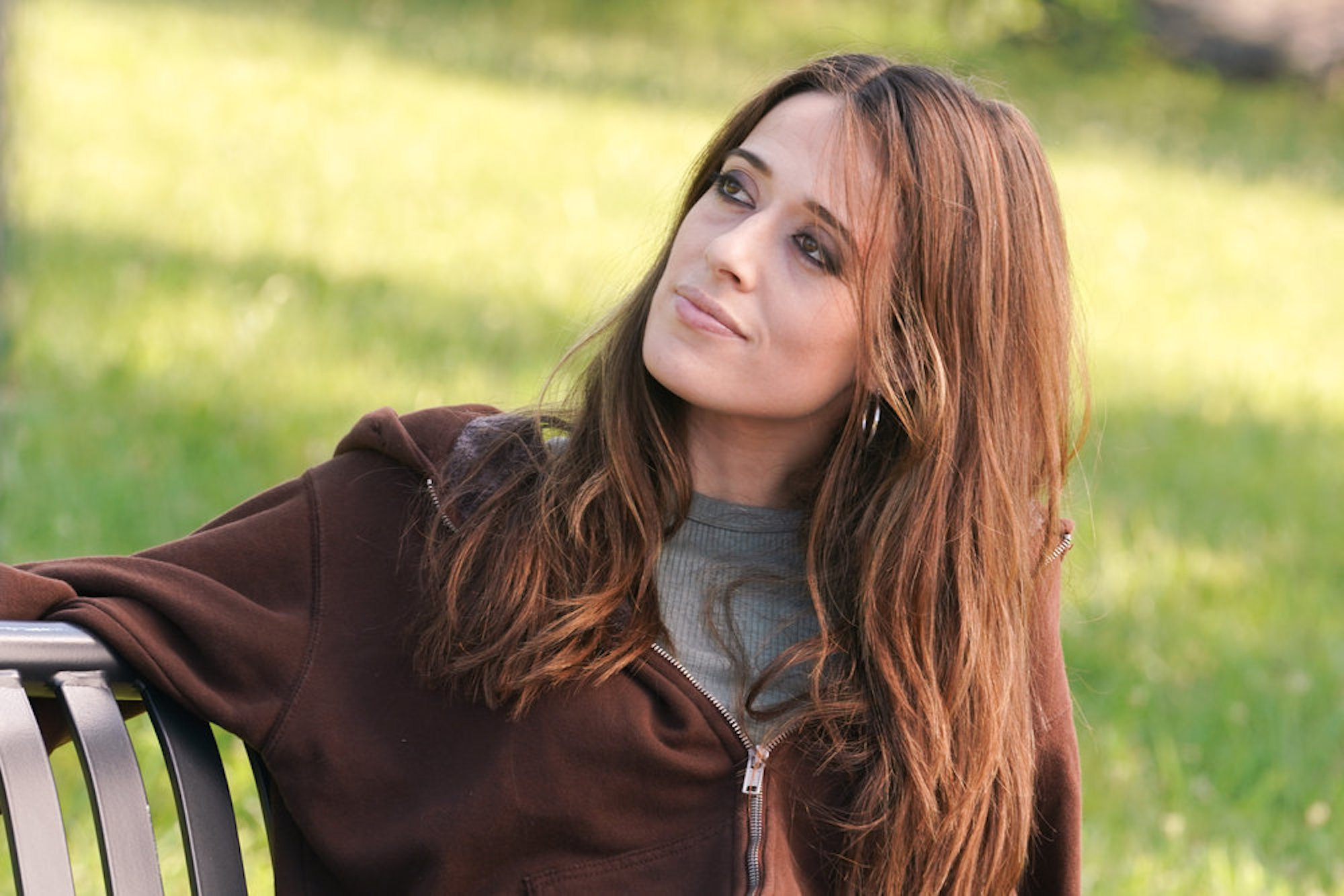 The Chicago P.D. Season 9 premiere reassure viewers that Kim Burgess lived through her horrific ordeal in the season 8 finale. To recap, Burgess was captured by an assailant — and that assailant was shot by his partner, Roy, the main antagonist of the season. Roy then shot Burgess twice in the stomach, leaving her to die. Thankfully, Burgess was able to escape to a car before passing out, and her fellow cops found her before she died.
In the season 9 premiere, Burgess is in the hospital. Adam Ruzek, her old flame, visited her and spoke to the doctors. And one doctor explained Burgess has a long way to go before she can leave the hospital and return to work.
Executive producer Rick Eid also talked about Burgess's health at the start of the season. "She is by no means through the woods," TV Insider reports he stated.
Marina Squerciati says her character is going 'undercover' in 'Chicago P.D.' Season 9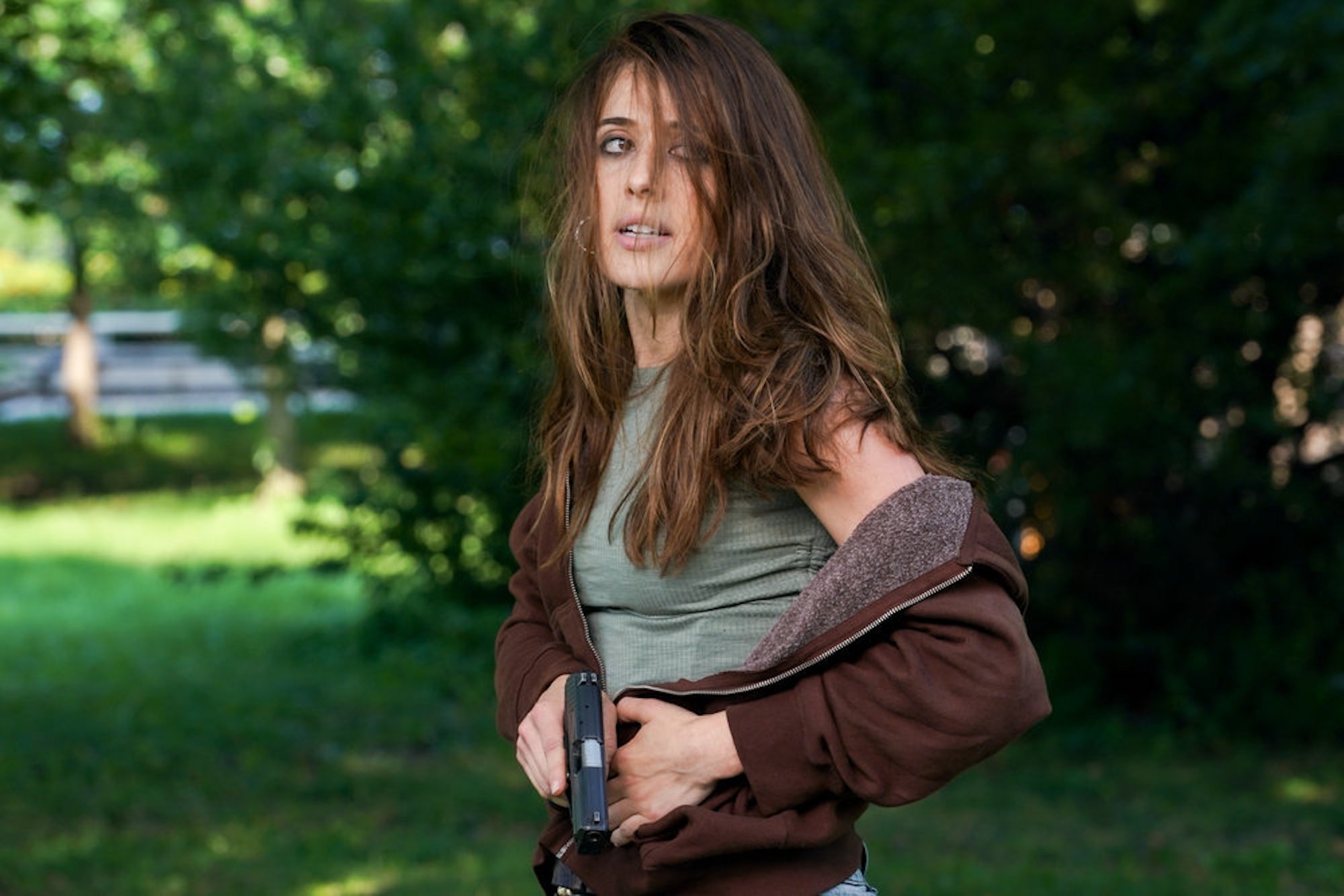 It seems there's a small time jump between Chicago P.D. Season 9 Episode 1 and episode 2. According to Hailey Upton actor Tracy Spiridakos, Kim Burgess returns to work "right away" in episode 2. But her transition to the job certainly won't come easy.
"She's back right away," Spiridakos told TV Insider. "We see what her struggles are coming back, I think in the second episode."
Now, it seems Burgess is going undercover. Photos for Chicago P.D. Season 9 Episode 2 show Burgess sporting eyeliner — and Squerciati noted it's because Burgess has a new assignment.
"Those pictures are not just her getting out of the hospital looking like that," Squarciati told TV Guide. "She's going undercover, and it's pretty great, both for me as an actor and Burgess. She sort of taps into an undercover role that she's never been given on the team — like, if you've noticed, I never do undercover buys."
Squarciati then noted her character never gets the "gritty" roles, so it's interesting timing that now she does. " … I thought was really interesting that this is the first time that I got one," she added. "Like what dangerous and scary place that Burgess must be in that she's now given this ability to do this undercover character that is on the edge, you know?"
Is Kim Burgess leaving 'Chicago P.D.'?
While Kim Burgess's Chicago P.D. Season 9 role may involve some gritty undercover work, will she continue to stay employed as a cop after what occurred in season 8?
Hank Voight actor Jason Beghe spoke to TV Insider about Burgess's future as a cop. "But yeah, I think mostly in the second episode, she starts to deal with it," he explained. "She's eventually gonna heal from the physical wounds, but it's still a journey to heal from the psychological ones and her ability, or even desire, and to what extent she's going to be a police officer or not. And she's got Makayla. There's a lot going on with her."
We'll have to wait and see what happens to Burgess as the season progresses. Chicago P.D. Season 9 airs every Wednesday at 10 p.m. EST on NBC.
Check out Showbiz Cheat Sheet on Facebook!
RELATED: 'Chicago P.D.' Season 9 Teaser Trailer Hints Kim Burgess Is in for a Rough Recovery