'Chicago P.D.' Season 9: Hank Voight Builds Trust With Someone He Shouldn't in Episode 7
Hank Voight and Jay Halstead are officially at odds in 'Chicago P.D.' Season 9 Episode 7. Additionally, the episode will feature Voight trusting a new informant who seems to have plans of her own. Here's what might go down.
Article Highlights:
Chicago P.D. Season 9 Episode 7 features serious conflict between Hank Voight and Jay Halstead
The synopsis for episode 7 states Hank Voight trusts a new informant with her own agenda
Jason Beghe doesn't seem to have any current plans to leave Chicago P.D.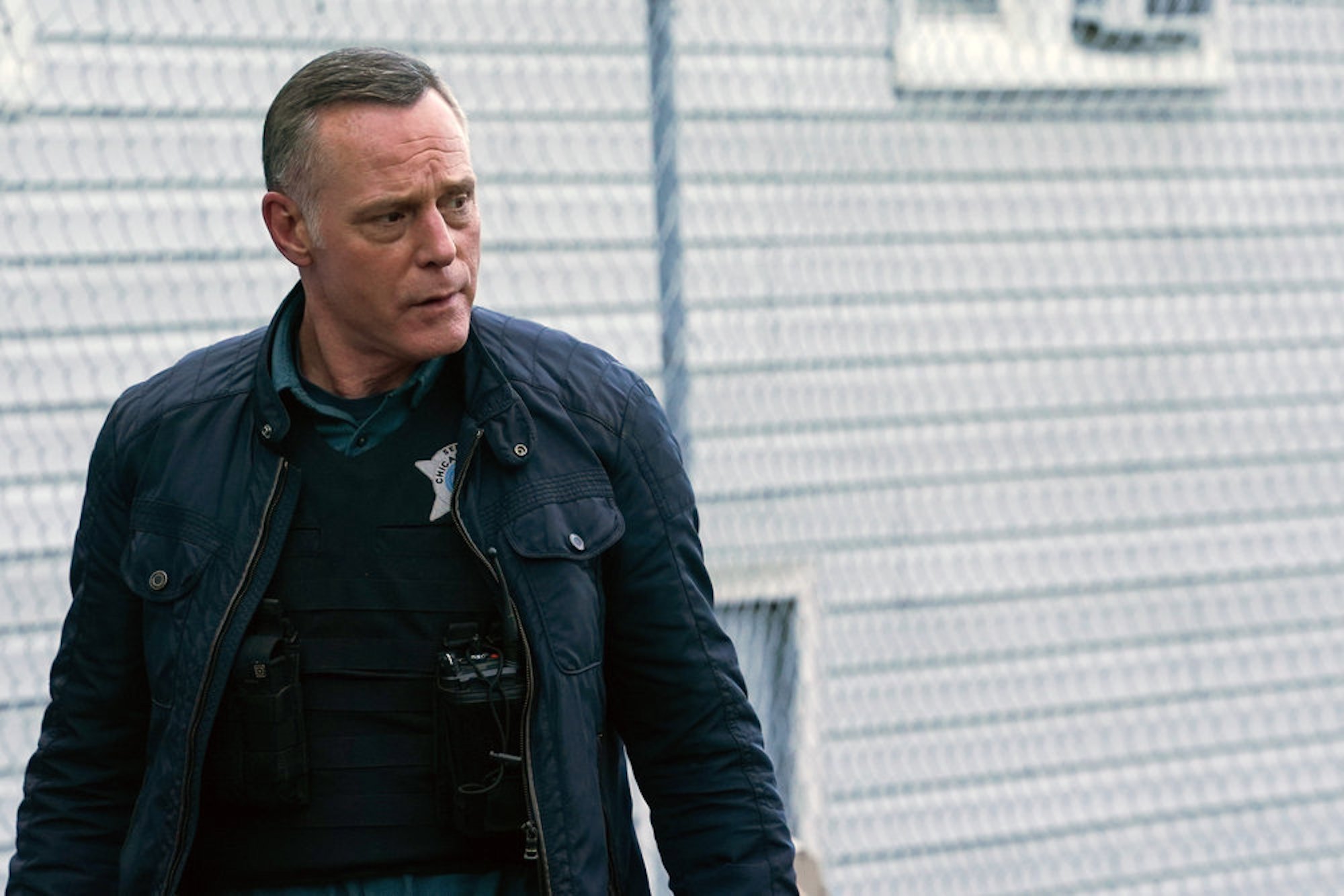 Chicago P.D. Season 9 started off with a bang, as Kim Burgess landed in the hospital after getting shot twice in the season 8 finale. And viewers know Sergeant Hank Voight and Hailey Upton were responsible for secretly doing away with Burgess's attacker, Roy. Now, Voight and Jay Halstead are at odds. And it seems Voight will meet another informant he can't trust in Chicago P.D. Season 9 Episode 7.
Is Hank Voight a bad cop? He's facing trouble with Jay Halstead in 'Chicago P.D.' Season 9 Episode 7
Hank Voight and Jay Halstead have already had major conflict in Chicago P.D. Season 9. At the end of season 8, Upton shot and killed Roy. Voight then got rid of the body, and the two didn't tell anyone else what occurred.
While Voight could conceal the lie, Upton couldn't. She stopped eating and sleeping, and Halstead approached Voight to question him in regards to Upton's change in behavior. Finally, Voight shared the truth with Halstead.
"Hailey had no choice but to shoot," Voight told Halstead. "She saved my life. That's what happened. … Jay, you can be mad at me. You can be as angry as you want. But now you know. So, help her."
Now, in Chicago P.D. Season 9 Episode 7, it seems fans will see the continuation of this conflict. And many viewers wonder if Hank Voight is a bad cop after all he's done. But actor Jason Beghe doesn't think less of Voight despite all he's done in the past.
"He was doing a lot of bad things, but for me to play it, you rarely come across a bad person who thinks they're a bad person," Beghe told TVMeg.com. "He's just a person, and he's doing what he thinks is right. We come up with solutions to cope."
The 'Chicago P.D.' Season 9 Episode 7 synopsis suggests the sergeant trusts someone he shouldn't
The new promo for Chicago P.D. Season 9 Episode 7 suggests fans will see a lot of Hank Voight and Jay Halstead conflict. The episode is titled "Trust Me," and within the promo, Halstead tells Voight he no longer trusts him after what he learned about Upton and Roy.
But that's not all fans will see in the new episode. According to One Chicago Center, NBC's official description of the new episode is as follows: "As the team works to bring down a drug ring, Voight builds trust with a new informant. However, it soon becomes clear she has a plan of her own."
According to TV Insider, Voight bonds with new informant Anna Avalos. But it might not be a match made in heaven. "They're both willing to bend rules in order to get justice," Beghe said. "One of [Hank's] mantras is 'Tell me the truth so I can lie for you.'" We'll have to wait and see what happens between these two moving forward.
Is Hank Voight leaving 'Chicago P.D.' ?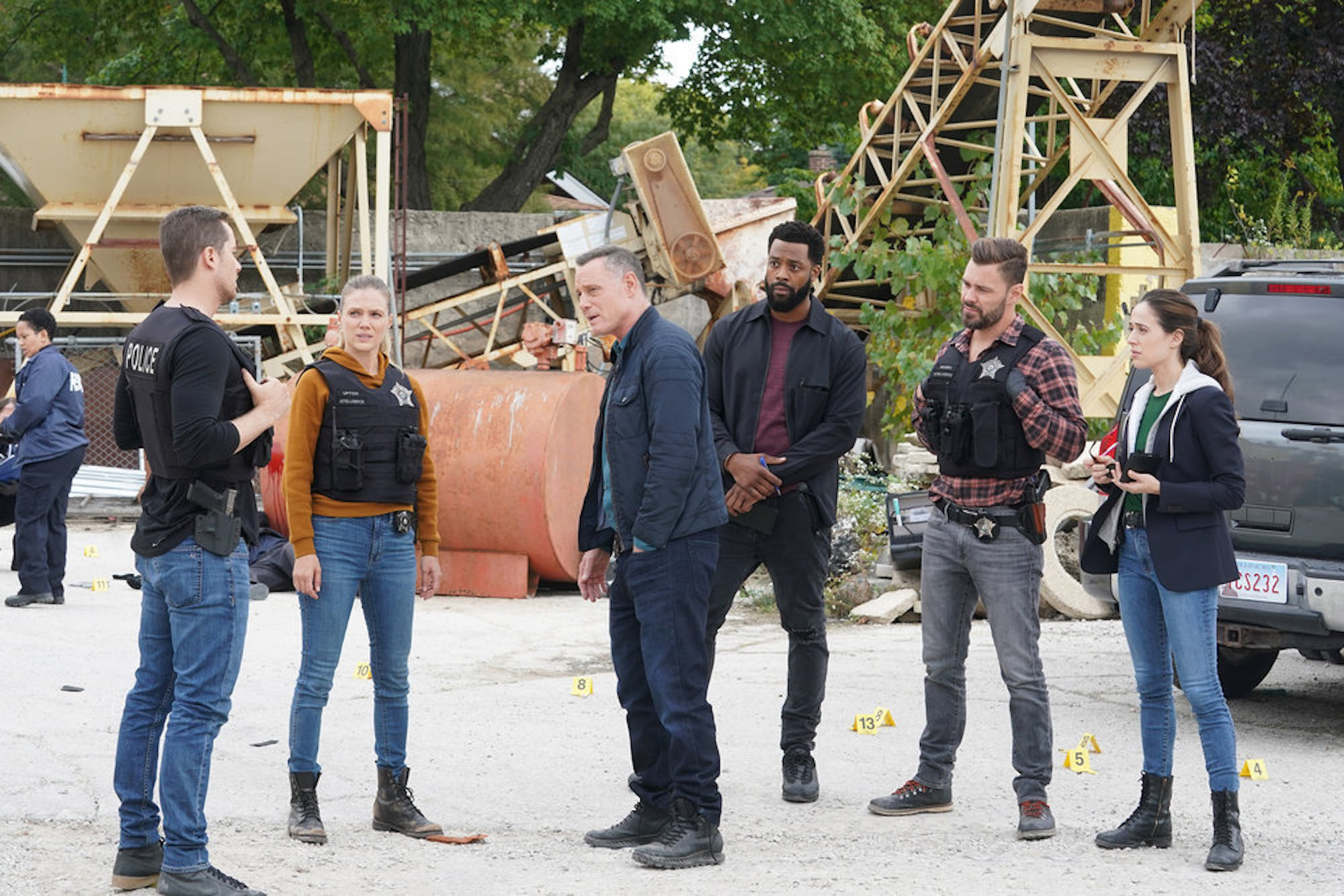 With so much conflict within the Intelligence Unit, is Hank Voight leaving Chicago P.D.? It doesn't seem like actor Jason Beghe has any plans to quit playing Voight anytime soon. Despite the current conflict that could lead to Voight and Upton losing their badges, it seems Beghe's ready to continue playing Voight for the long haul.
During the interview with TVMeg.com, Beghe noted he would either "quit or get fired" if he got bored playing Voight, too. "I mean, I've got a lot to work on," he said. "I've got a lot to grow and change, and so does Voight, and he also loves his job. His job brings surprises and new things every day, and he likes doing it well. It's a puzzle to solve, and the stakes are high. He makes a difference, so he's engaged. That character, he's growing and changing all the time."
Chicago P.D. Season 9 airs Wednesdays at 10 p.m. EST on NBC.
Check out Showbiz Cheat Sheet on Facebook!