'Chicago P.D.' Season 9: Is Jay Halstead Leaving? Episode 7 Features Confrontation With Hank Voight
Jay Halstead and Hailey Upton are core members of the Chicago P.D. Season 9 cast, but their relationship has become a lot more complicated since that shocking Chicago P.D. Season 8 finale. Upton shot and killed Roy, the man who shot Kim Burgess twice. And Hank Voight helped her cover the killing. Now, her fiancé knows everything — and some fans are wondering if Jay Halstead is leaving his Chicago P.D. unit for good.
Jay Halstead knows the truth about what Hailey Upton and Hank Voight did to Kim Burgess's shooter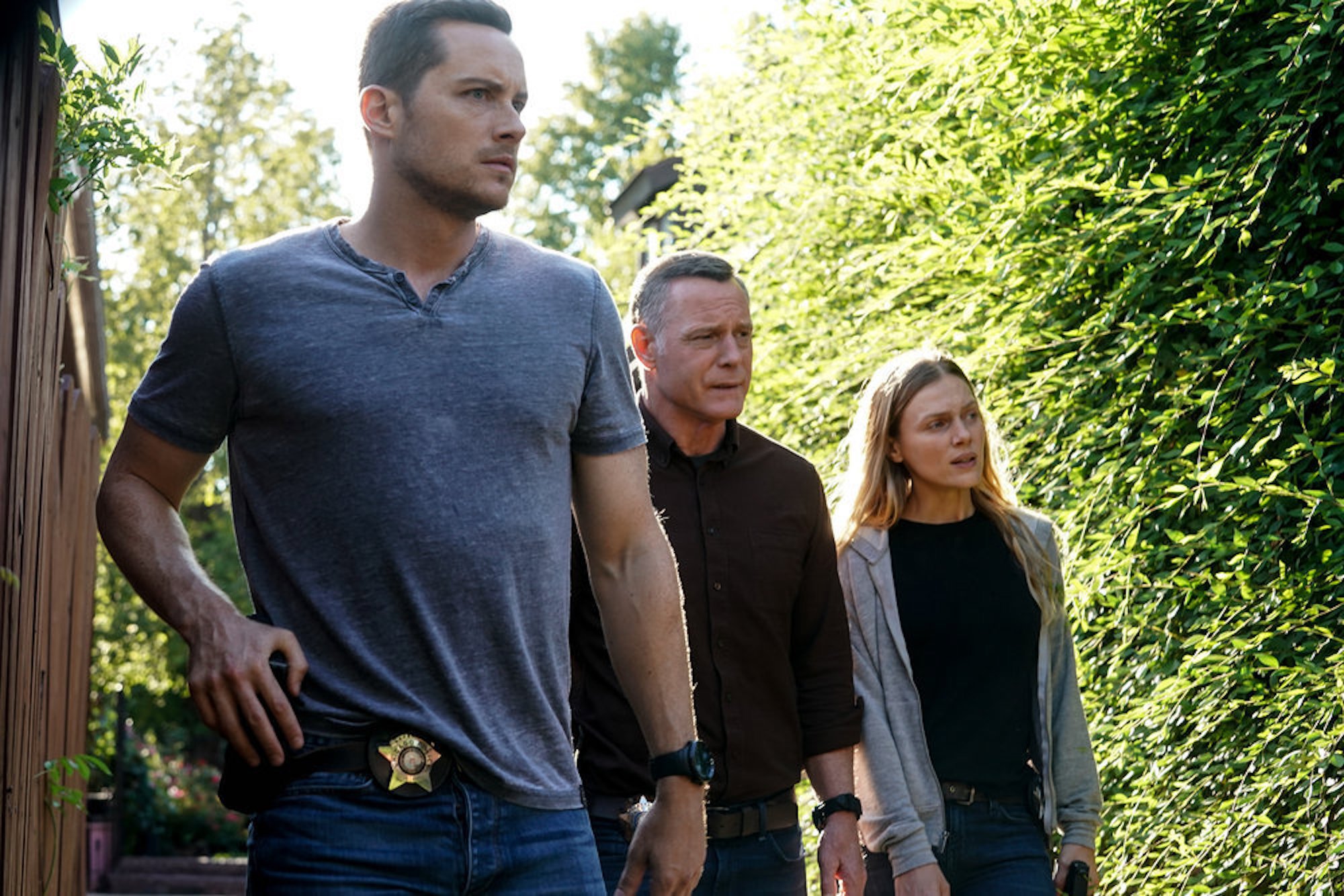 Chicago P.D. Season 9 started with Jay Halstead and Hailey Upton's engagement. In season 8, Upton proposed to Halstead — and Halstead finally answered with a yes. But he knew something felt off. And the following episodes of season 9 showed Upton unable to sleep, eat, or live her life normally, as the thought of secretly killing Roy with Hank Voight haunted her.
Finally, in Chicago P.D. Season 9 Episode 4, Halstead learned the truth. After tracking down Voight's whereabouts one night, Voight told him Upton killed Roy when Roy was going for Voight's gun.
"Hailey had no choice but to shoot," Voight admitted. "She saved my life. That's what happened. … Jay, you can be mad at me. You can be as angry as you want. But now you know. So, help her."
Halstead didn't want to believe Voight, and he hit him in an angry rage. But by the time he gets home and approaches Upton, it's clear he realizes the truth.
Is Jay Halstead leaving the 'Chicago P.D.' Season 9 cast?
The promo for the Chicago P.D. Season 9 Episode 7 shows a major confrontation between Hank Voight and Halstead.
"I can't help but notice the tension in your unit," Desk Sergeant Trudy Platt told Voight at the start of the promo. The promo then goes straight to Voight and Halstead clearly having an altercation.
"What do you want from me?" Voight asks Halstead.
"I don't trust you," Halstead says back.
"I can't have you in my unit if you don't trust me," Voight answers back.
"Then kick me off it," Halstead threatens.
So, is Jay Halstead leaving the Chicago P.D. Season 9 cast now that he knows the truth about Hailey Upton? While the promo sounds like Halstead may consider leaving and Voight may consider kicking him out, One Chicago Center noted actor Jesse Lee Soffer appears to plan to stick with the show for the long haul. The actor doesn't appear to have anything lined up. Additionally, Soffer has made passing comments about Halstead and Upton's future, so it seems fans will see more of that play out.
Will Jay Halstead and Hailey Upton's engagement last?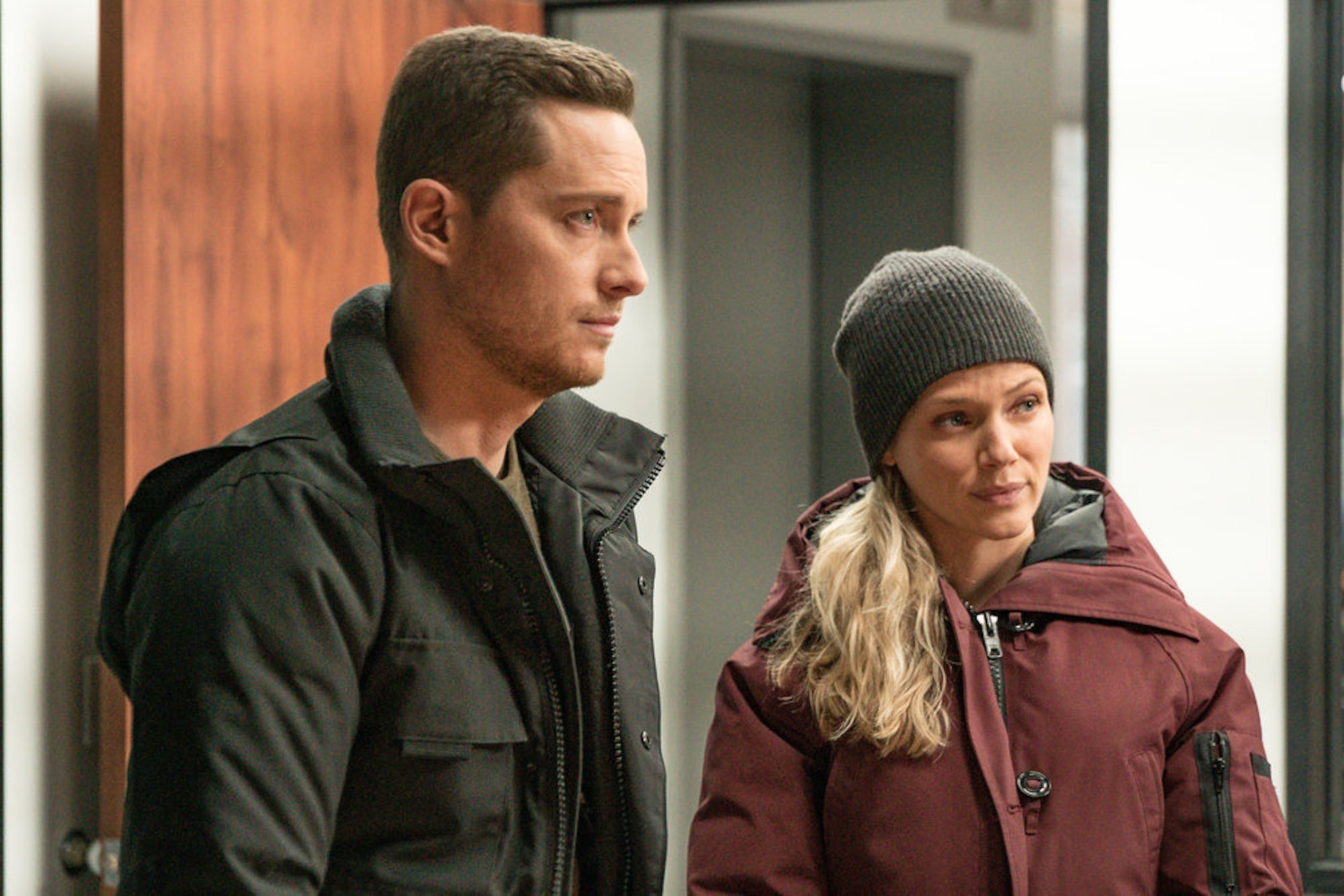 If Jay Halstead plans to stick with the Chicago P.D. Season 9 cast, what's to come with his engagement to Hailey Upton? So far, it seems Halstead and Upton are still together — but it seems we'll watch their relationship get rockier and rockier as the truth unfolds. Additionally, Halstead actor Soffer hinted fans may watch their engagement crumble.
One Chicago Center spoke to Soffer about Halstead potentially needing his brother, Will, to consult for advice. "I think it's going to be so bumpy at first, that I don't foresee Will needing to help Jay with his Best Man's speech," Soffer said. "If Will is involved, then that would mean that everything is going well and is probably running smoothly for Jay because maybe the marriage is really going to happen."
We look forward to seeing what happens in the future for Halstead and Upton. Hopefully, Upton's choice to kill Roy won't cost her the love of her life.
Chicago P.D. Season 9 airs Wednesdays at 10 p.m. EST on NBC.
Check out Showbiz Cheat Sheet on Facebook!