'Chicago P.D.' Season 9: Kevin Atwater Actor Says New Love Interest Is Not a 'Crisis Bond'
Article Highlights:
Kevin Atwater shares a "unique" bond with a woman in Chicago P.D. Season 9 Episode 5
Chicago P.D. cast member LaRoyce Hawkins calls Atwater's new bond "very Black" and "very layered"
LaRoyce Hawkins hopes show producers continue to unpack the "Black love" fans see in episode 5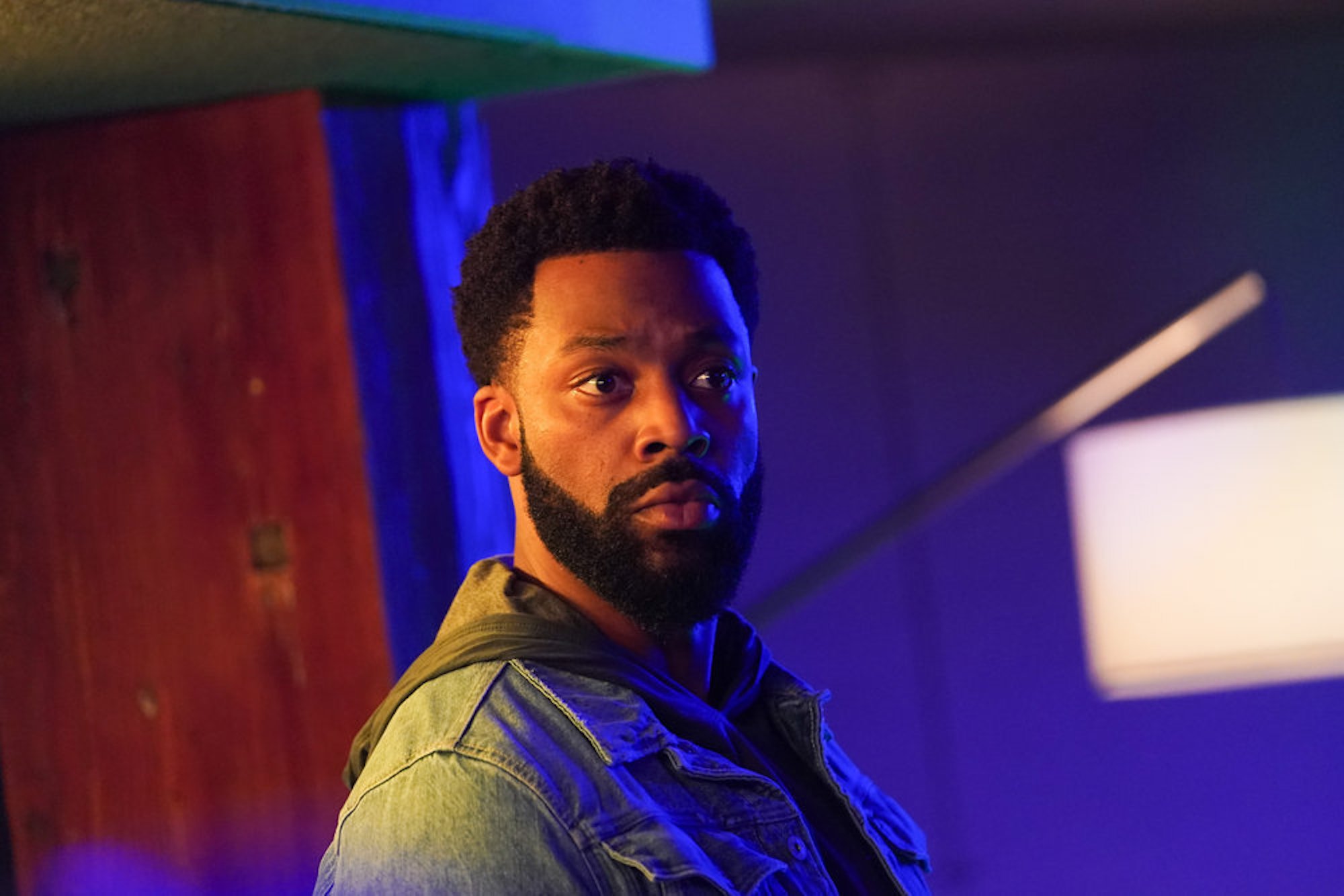 Fans are anxious to see what goes down in Chicago P.D. Season 9 Episode 5, as earlier episodes in the season showed major tension in the Intelligence Unit. While most of the season's followed storylines for Hailey Upton, Jay Halstead, Kim Burgess, and Hank Voight, it's Kevin Atwater's time to shine. Here's what Chicago P.D. cast member LaRoyce Hawkins said about Atwater's new girlfriend and how their bond differs from the others.
'Chicago P.D.' Season 9 Episode 5 introduces a love interest for Kevin Atwater
Chicago P.D. Season 9 Episode 5 will shine a light on Kevin Atwater's romantic relationships. A promo for episode 5 shows Voight talking about a woman who may know something about a case. "We need to get her talking," Voight's voiceover suggests as the camera pans to the woman. From there, Atwater's voiceover states he knows her — but she doesn't know he's a police officer. From there, Atwater says he can get to know her better and get information out of her, but it's clear their interactions turn romantic.
Showrunner Rich Eid talked to TVLine about Atwater's future love interest on the show, too. Eid noted the Chicago P.D. cast member establishes a totally "unique" bond with a woman in season 9.
"He meets a dynamic young woman, and their bond is fun and really unique," Eid said. "For Atwater, it's a welcome, needed respite. It also becomes this safe space for the pair to be their true selves. But of course, things will be complicated, as any relationship on this show tends to be. It'll be a great ride for his character."
'Chicago P.D.' Season 9 cast member LaRoyce Hawkins talked about the 'bond' between characters
Chicago P.D. cast member LaRoyce Hawkins talked about Kevin Atwater's love interest in Chicago P.D. Season 9. When speaking to TV Insider, he noted how his relationship with this new woman differs greatly from the other relationships going on in the show.
"You'll see something unique from the type of love that we've told about historically," Hawkins explained. "Most of the love that we see is blue, between partners. It feels something like a crisis bond naturally between one cop to another, which, obviously, our audience loves, and obviously we know how to do that very well. But this is something different. This love isn't blue at all. It's very Black and it's layered."
Hawkins notes the "layers" between Atwater and his love interest add more depth to the characters as well. "Protest art, art by young artists, all of these different layers really make up what Atwater and Celeste [Amanda Payton] have to talk about," he added. "That's the foundation of the origins of their love."
LaRoyce Hawkins also talked about Kevin Atwater finding 'balance'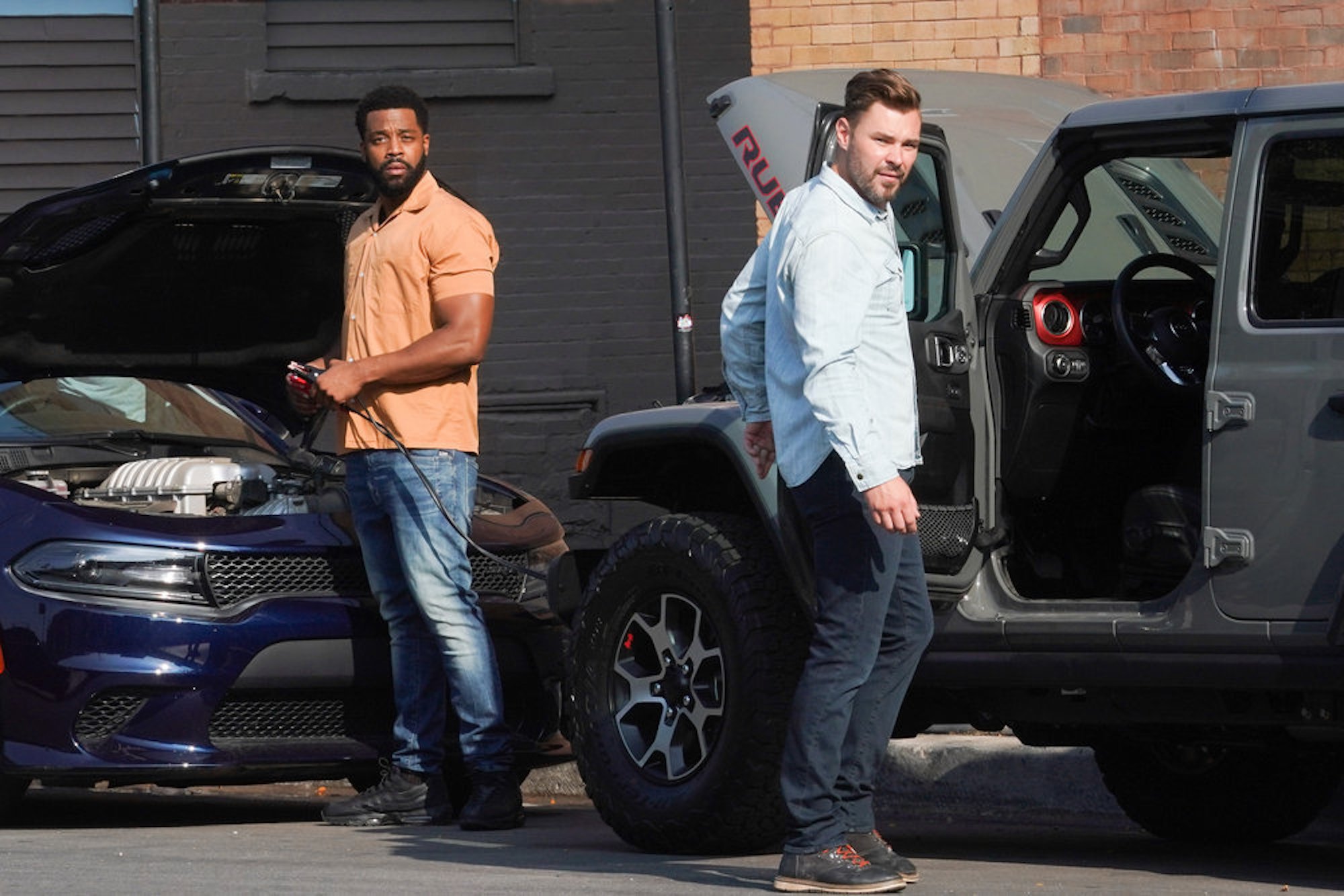 Chicago P.D. Season 9 fans will continue to see Kevin Atwater grow through the season, too. The Chicago P.D. cast member noted his character finds more "balance" this season. In an interview with CinemaBlend, Hawkins talked about his character's relationship with Voight and how fans will see more exploration into his personal life.
"There's a part of me that feels like Voight might be happy that Atwater's distracted by race, so much so that he can't even lean into romance," Hawkins admitted. "But, I think by season 9, Atwater will find a way to find some balance. Because I do think it's necessary." He also noted, "Black love is something that we haven't unpacked that much on this show," so he hopes production continues on this track.
Chicago P.D. Season 9 airs Wednesdays at 10 p.m. EST on NBC.
Check out Showbiz Cheat Sheet on Facebook!