'Chicago P.D.' Season 9: Kim Burgess Actor Wants 'Someone Else to Come Along' Romantically Who's Not Adam Ruzek
Kim Burgess and Adam Ruzek have a long relationship history in Chicago P.D. The two were once engaged, though they broke off their engagement and now seem to have a quiet agreement that they'll still stick by each other no matter what the relationship label. Now, in Chicago P.D. Season 9, Kim Burgess actor Marina Squerciati suggests she wants someone else to enter Burgess and Ruzek's life and shake things up romantically.
'Chicago P.D.' Season 9 has Adam Ruzek caring for Kim Burgess after Burgess gets shot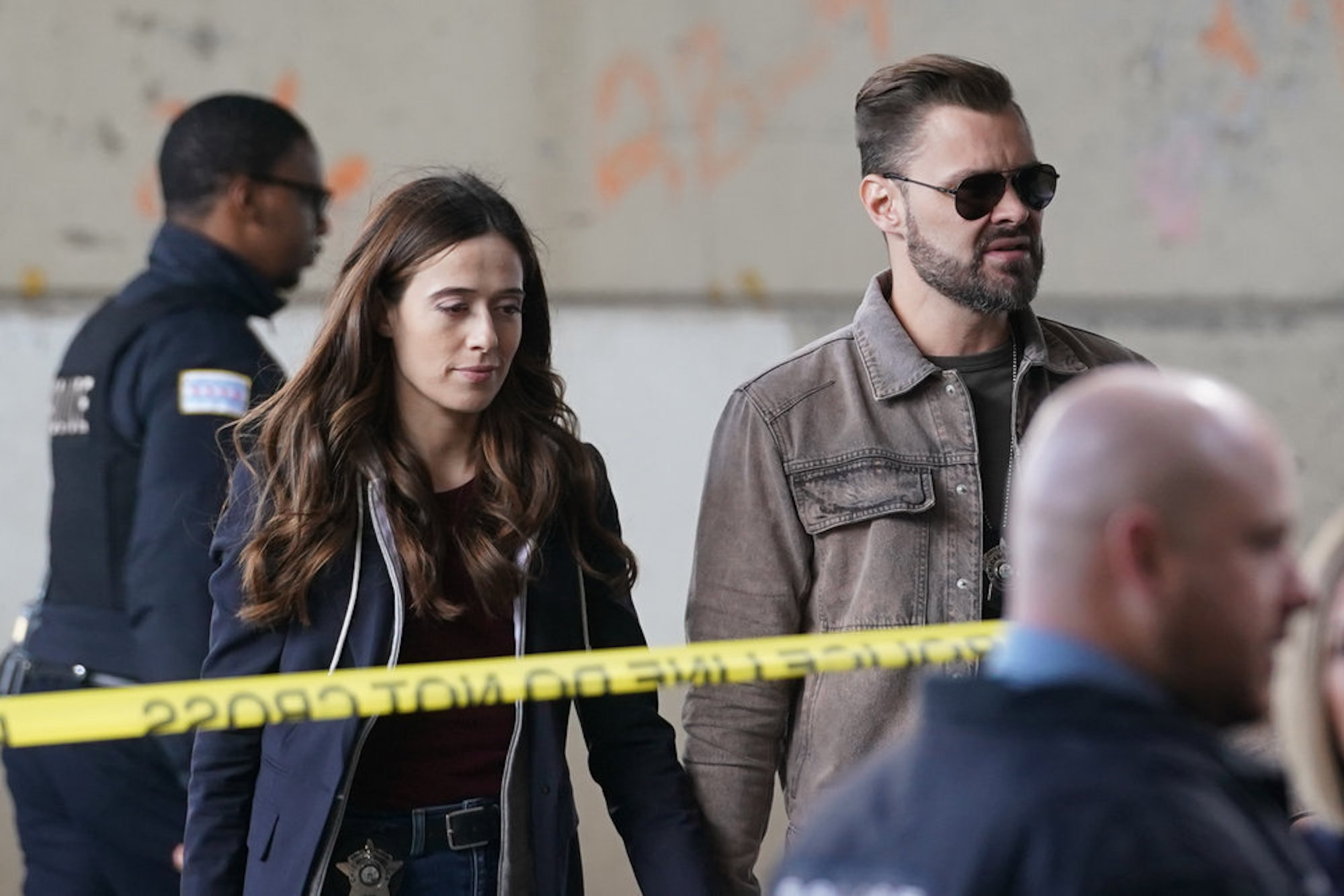 Kim Burgess nearly dies during the Chicago P.D. Season 8 finale. She gets shot twice by Roy and fakes her death in order to narrowly escape with her life. At the beginning of Chicago P.D. Season 9, viewers see her in the hospital recovering — and Adam Ruzek stays right by Burgess's side.
Additionally, Ruzek helps care for Burgess's adopted daughter, Makayla. Ruzek brings Makayla in to see her mother recovering in the hospital from the gunshot wounds early on in season 9. And the event had fans wondering if Ruzek and Burgess will get back together after all.
"I think there's always hope for them," Marina Squerciati told TV Insider regarding Ruzek and Burgess. "They're the eternal couple. They probably will get married in Season 15, but who knows? They can't seem to get their stuff together."
Kim Burgess actor Marina Squerciati wants 'someone else to come along' romantically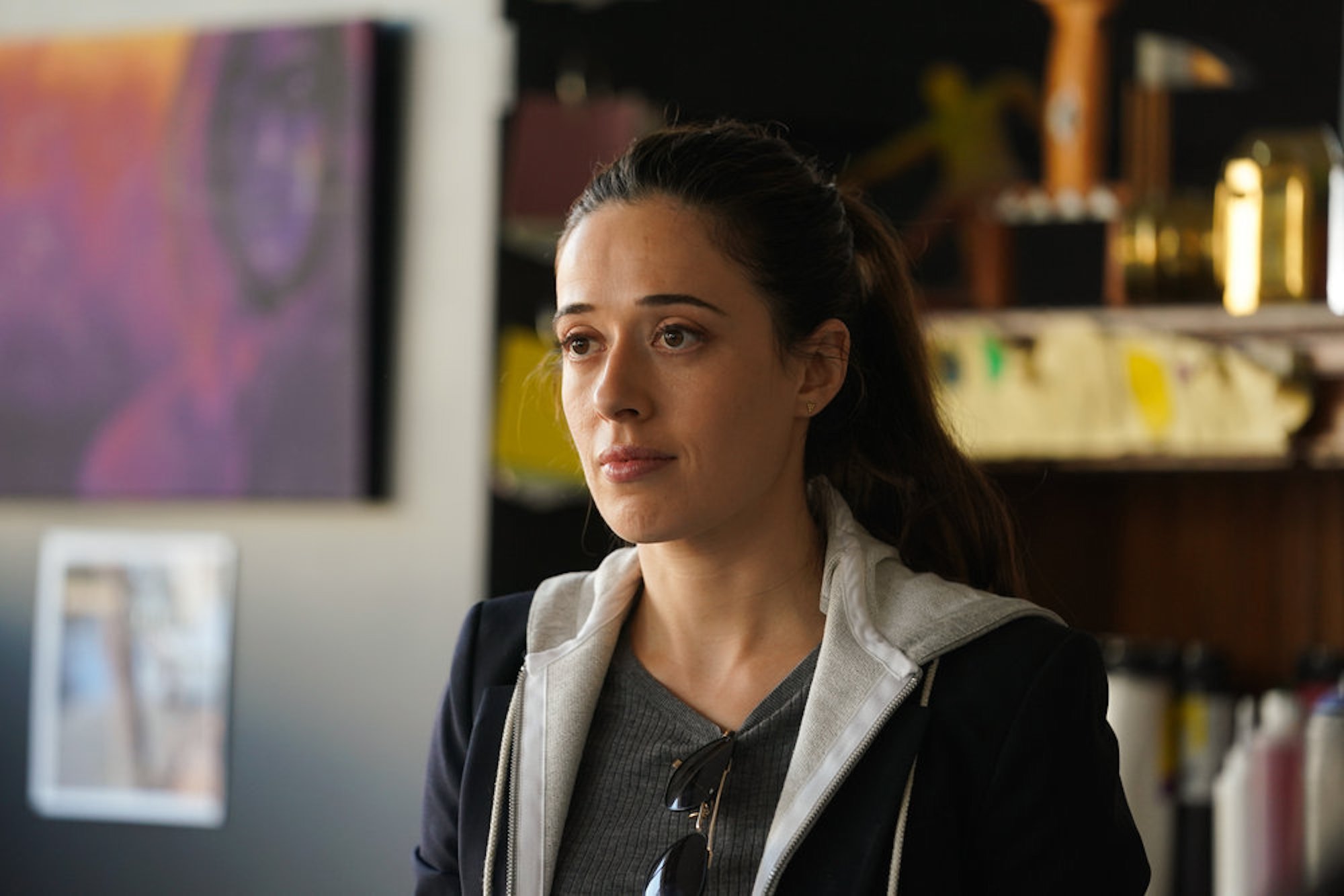 While other characters have come and gone in the show, Kim Burgess and Adam Ruzek seem closer than ever in Chicago P.D. Season 9. The writers for the show could be hinting toward the couple officially getting back together and resuming their romantic connection that spanned several seasons in the past. But Squerciati wants something else for the couple entirely.
Squerciati told TVLine she ultimately wants the characters to get back together — but she wants another character to come in and complicate their lives even more before that happens. "I'd kind of like someone else to come along, that one of them gets jealous and realizes what they're missing," she said.
With that said, Squerciati commented on the more "mature" Ruzek fans will see in Chicago P.D. Season 9. "Ruzek is really maturing," the actor added. "When our engagement [ended], a lot of reporters were like, 'When is he going to mature and be the person you need him to be?' I think that's what we're seeing, him becoming this family man, and it's really great."
Do Kim Burgess and Adam Ruzek get back together in 'Chicago P.D.' Season 9?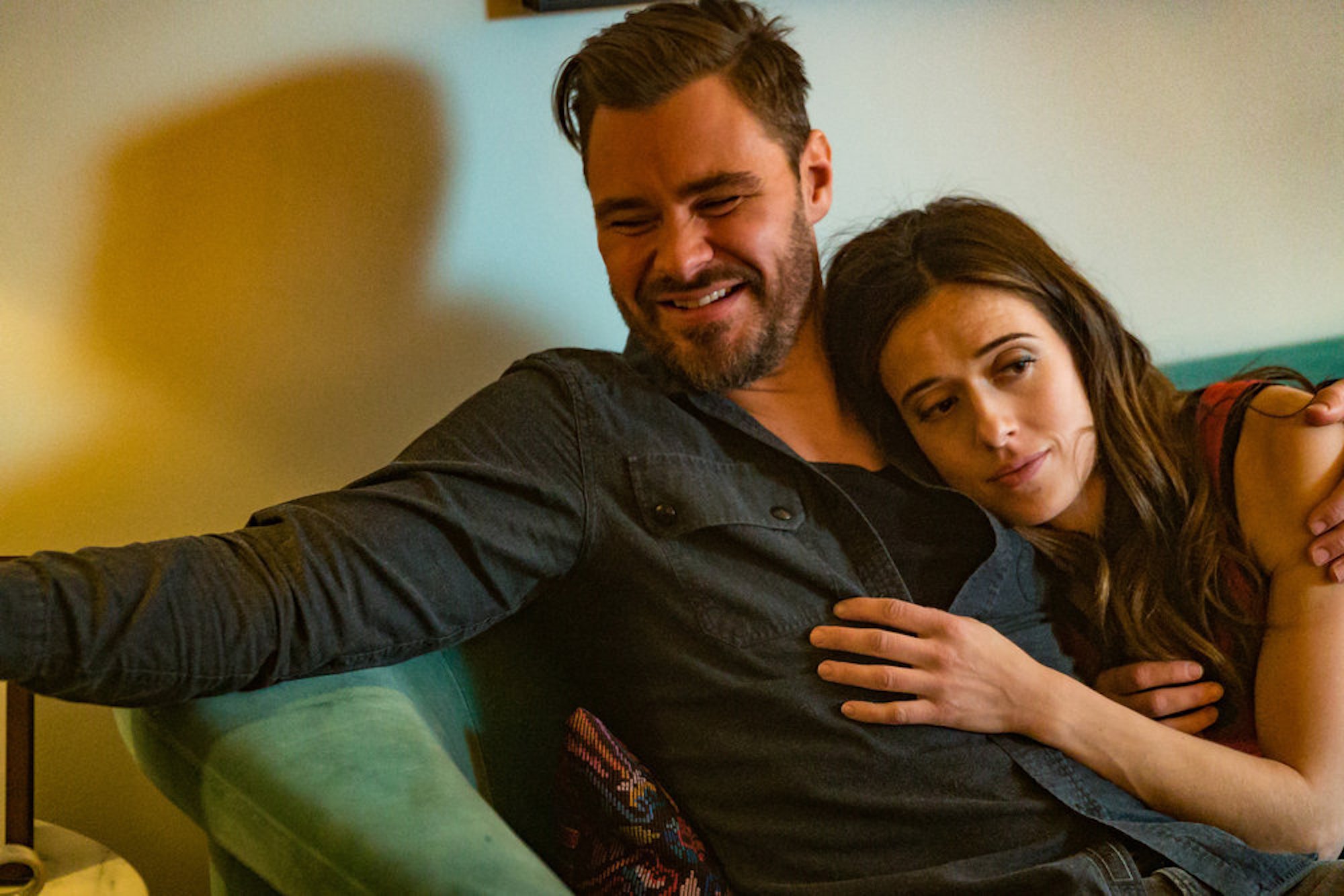 While fans don't have a solid answer as to whether Kim Burgess and Adam Ruzek solidify their relationship status in Chicago P.D. Season 9, it seems all signs point to them reconnecting romantically. TVLine notes season 9 shows Burgess creating a more stable home life for Makayla. And it seems Ruzek may play a major role here, too. Squerciati told the publication Burgess will rely "on Ruzek more and more."
It's not all sunshine moving forward for the couple, though. Squerciati also teased a possible "crumbling" of Burgess and Ruzek's relationship as they know it. "There are going to be some tests with Makayla coming up," she said. "So far, they've been building, and I think something might crumble pretty soon."
Chicago P.D. Season 9 airs Wednesdays at 10 p.m. EST on NBC.
Check out Showbiz Cheat Sheet on Facebook!
RELATED: 'Chicago P.D.' Season 9: Kim Burgess May Quit After Losing 'Desire' for the Job, Cast Warns