'Chicago P.D.' Season 9: New Photos Show Adam Ruzek and Kim Burgess During Court Battle
NBC's One Chicago fans can't get enough of Adam Ruzek and Kim Burgess. The on-again, off-again couple sustain a complicated relationship, but they both share a love for Burgess's adopted daughter, Makayla. Unfortunately, it seems Chicago P.D. Season 9 Episode 14 will feature a custody court battle between Burgess and Makayla's biological family. Here's what new photos show.
The 'Chicago P.D.' Season 9 Episode 14 synopsis points to Adam Ruzek and Kim Burgess fighting for Makayla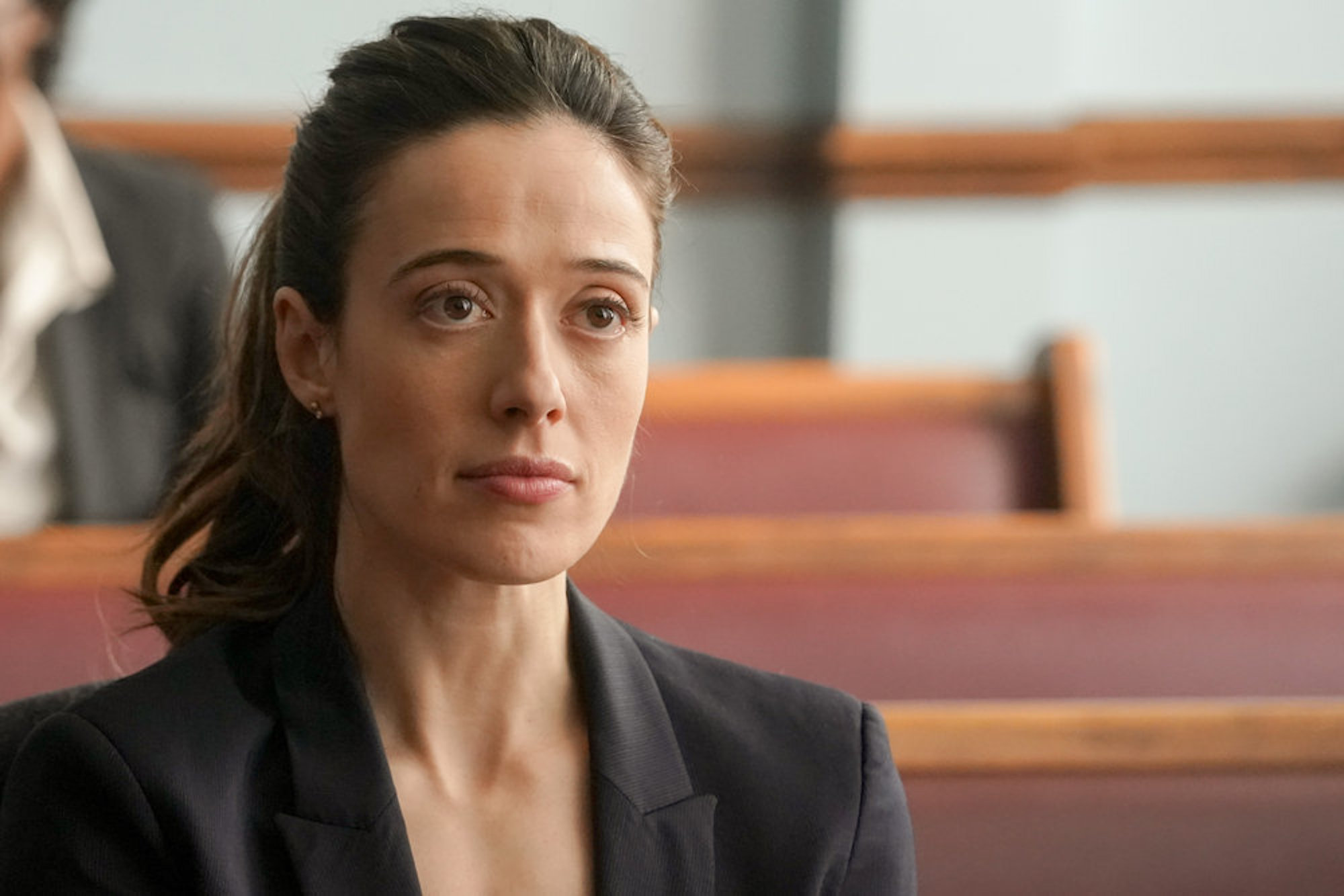 Chicago P.D. Season 9 Episode 14 will focus on Adam Ruzek and Kim Burgess. Ruzek and Burgess have a long history together, and they once were expecting a child. Now, in season 9, they maintain a close friendship after multiple shots at romance. Ruzek helped care for Burgess's daughter, Makayla, after Burgess was shot twice by Roy Walton, too.
Prior to the February One Chicago hiatus, Ruzek and Burgess decided Ruzek should move in permanently. He spent so much time caring for Burgess and Makayla when Burgess was on the mend that they discussed how he deserves to be a permanent fixture in their household. But Burgess also received crushing news in Chicago P.D. Season 9 Episode 10. Makayla's paternal uncle filed a petition for full custody of the child.
The episode 14 synopsis will focus on this battle. "Burgess and Ruzek double down in their fight to retain custody of Makayla," the synopsis reads, according to Reddit.
New photos show the upcoming court battle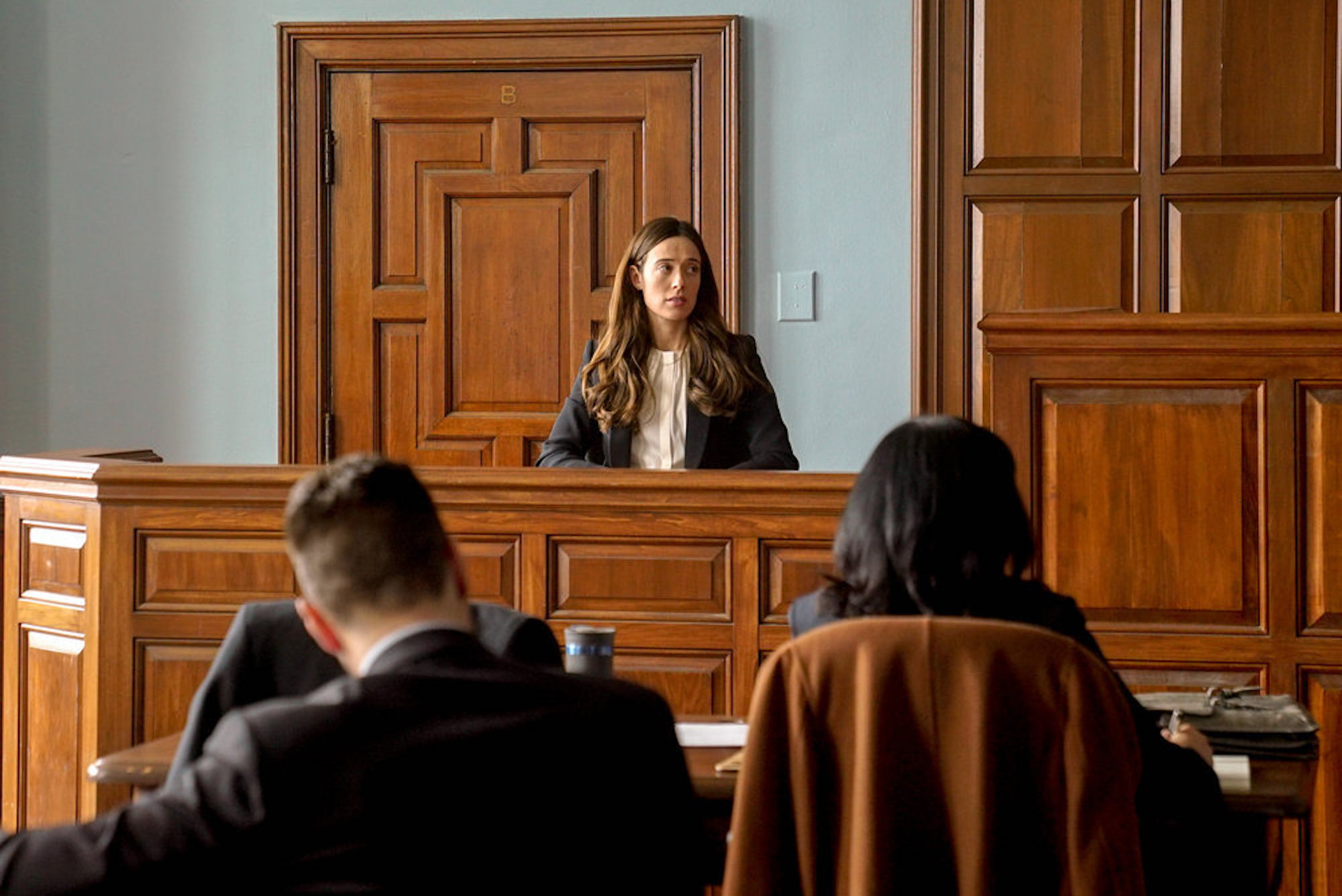 New photos NBC released of Chicago P.D. Season 9 Episode 14 show what's coming for Kim Burgess, Adam Ruzek, and Makayla. Burgess and Ruzek are dressed in courtroom attire, as some of the photos show them entering the courthouse. It seems Burgess takes the stand alone, though. Ruzek appears to stay on the bench and watch as Burgess seemingly fights for custody of her daughter.
Another photo out of the courtroom shows Ruzek and Burgess worriedly looking ahead of them as they walk forward. They're wearing their coats as if they'd just been outside. It's unclear exactly what's going on here, but given their worried looks, it likely has to do with Makayla before they head to court.
Photos of Makayla's paternal uncle who filed custody were not provided by NBC. It's unclear if he makes an appearance at all. If he doesn't make an appearance in the episode, the court battle may end in Burgess's favor.
Do Kim Burgess and Adam Ruzek get back together?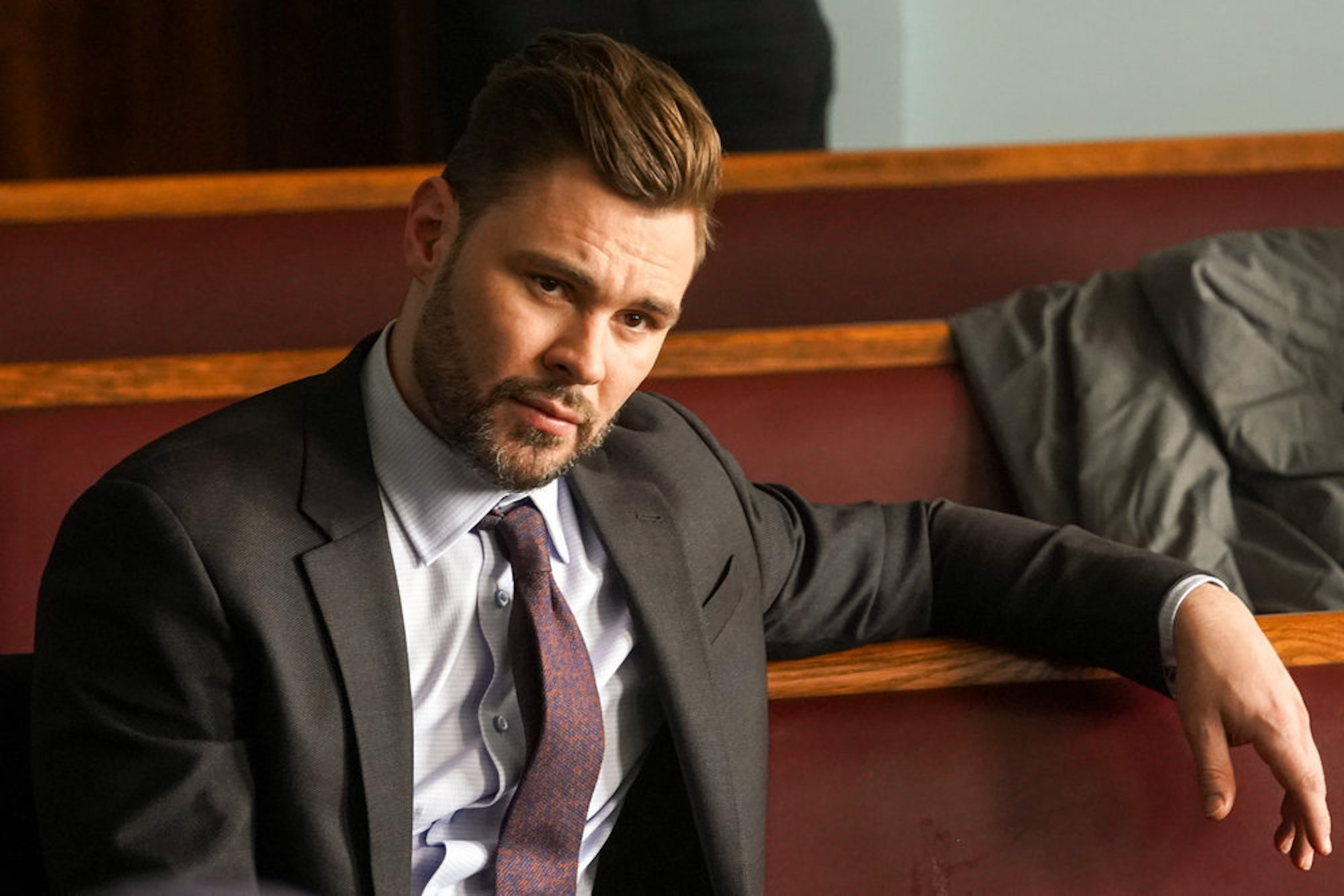 Given the custody battle in Chicago P.D. Season 9 Episode 14, we imagine Kim Burgess and Adam Ruzek will be getting quite close. They already have a strong bond from everything in their past, but fighting for Burgess's daughter is bound to bring them even closer. Do Kim Burgess and Adam Ruzek get back together?
Despite Ruzek planning on moving in with Burgess and Makayla permanently, we doubt they get back together in a romantic sense. Given the photos from NBC, it doesn't look like any romance happens between the two in episode 14. And it'd be much more interesting for the story if they started dating other people while living together.
Chicago P.D. Season 9 Episode 14 airs on March 2, 2022, at 10 p.m. EST on NBC.
Check out Showbiz Cheat Sheet on Facebook!
RELATED: 'Chicago P.D.' Season 9: Adam Ruzek Actor 'Can't Imagine' What Would Happen if Kim Burgess Moved On