Is 'Chicago P.D.' Season 9 New Tonight, Dec. 15? When Does the Show Return in 2022?
Chicago P.D. Season 9 Episode 9 finally gave fans the answers they needed after the holiday hiatus. Jay Halstead stood by Hank Voight's side and helped him evade FBI Agent North for Roy Walton's death. And, of course, Halstead and Hailey Upton's relationship progressed. So, is Chicago P.D. Season 9 new tonight, Dec. 15, 2021, after the recent hiatus?
[Spoiler alert: Chicago P.D. Season 9 Episode 9 spoilers ahead.]
Is 'Chicago P.D.' Season 9 new tonight, Dec. 15, 2021?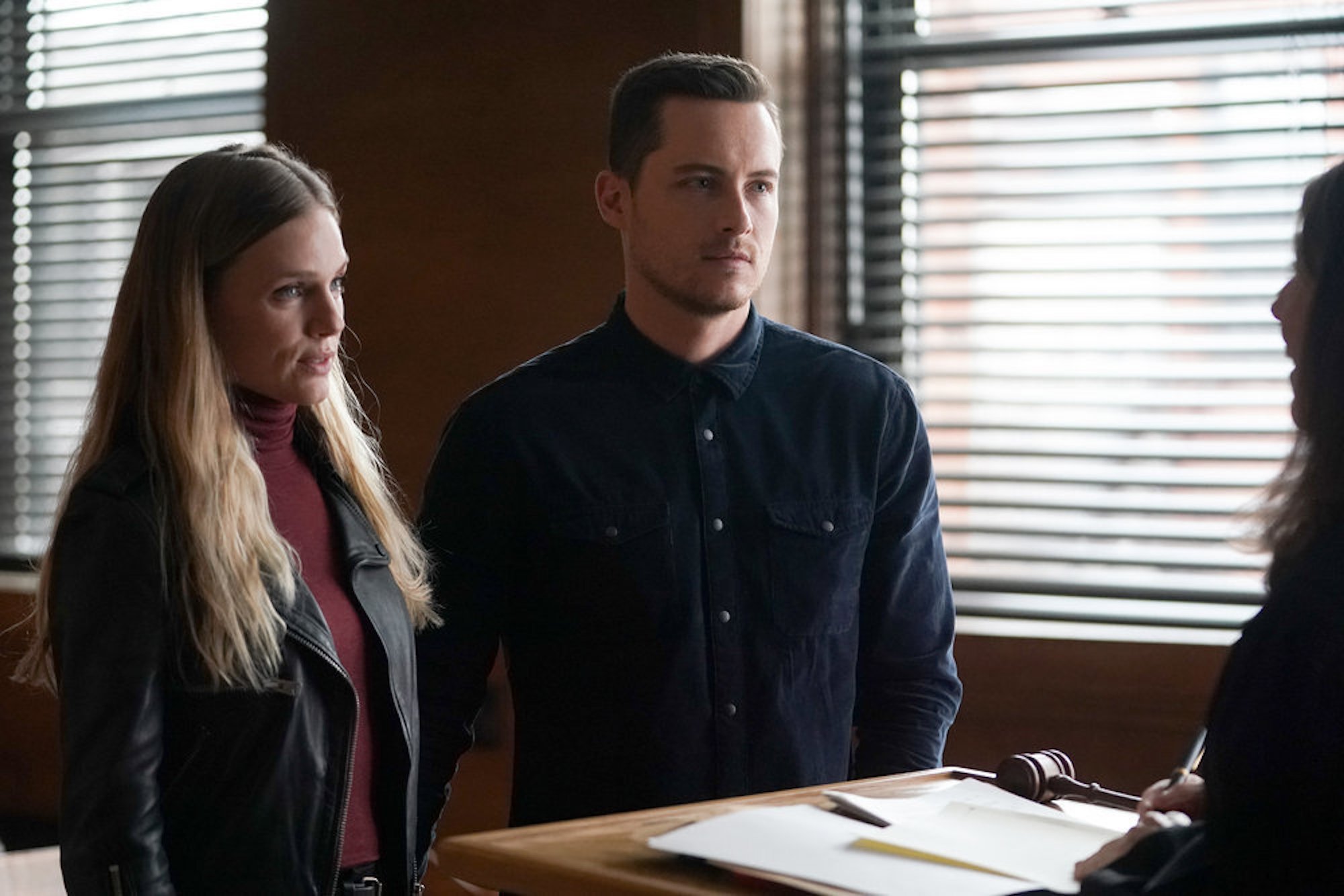 Previously on Chicago P.D. Season 9 Episode 9, Jay Halstead teamed up with Hank Voight despite FBI Agent North's threats. The agent told Halstead he could either turn Voight in for Roy Walton's death or Halstead and Hailey Upton would take the fall. Halstead and Voight then came up with a plan to use against North — and it worked. Halstead, Upton, and Voight walked away from the investigation with their livelihoods still intact.
As for Upton and Halstead, they decided to elope at the end of the episode. They rushed to City Hall to tie the knot without telling anyone on the Intelligence Unit, including Voight.
Fans hoped for Chicago P.D. Season 9 to be new tonight, Dec. 15, 2021. Unfortunately, NBC's One Chicago fans will have to wait for more content. NBC isn't airing new episodes of the show, and reruns also won't air during the typical Chicago P.D. timeslot at 10 p.m. EST. Instead, NBC's holiday scheduling begins. Kelly Clarkson Presents: When Christmas Comes Around airs at 10 p.m. EST on Dec. 15.
When does 'Chicago P.D.' return in 2022?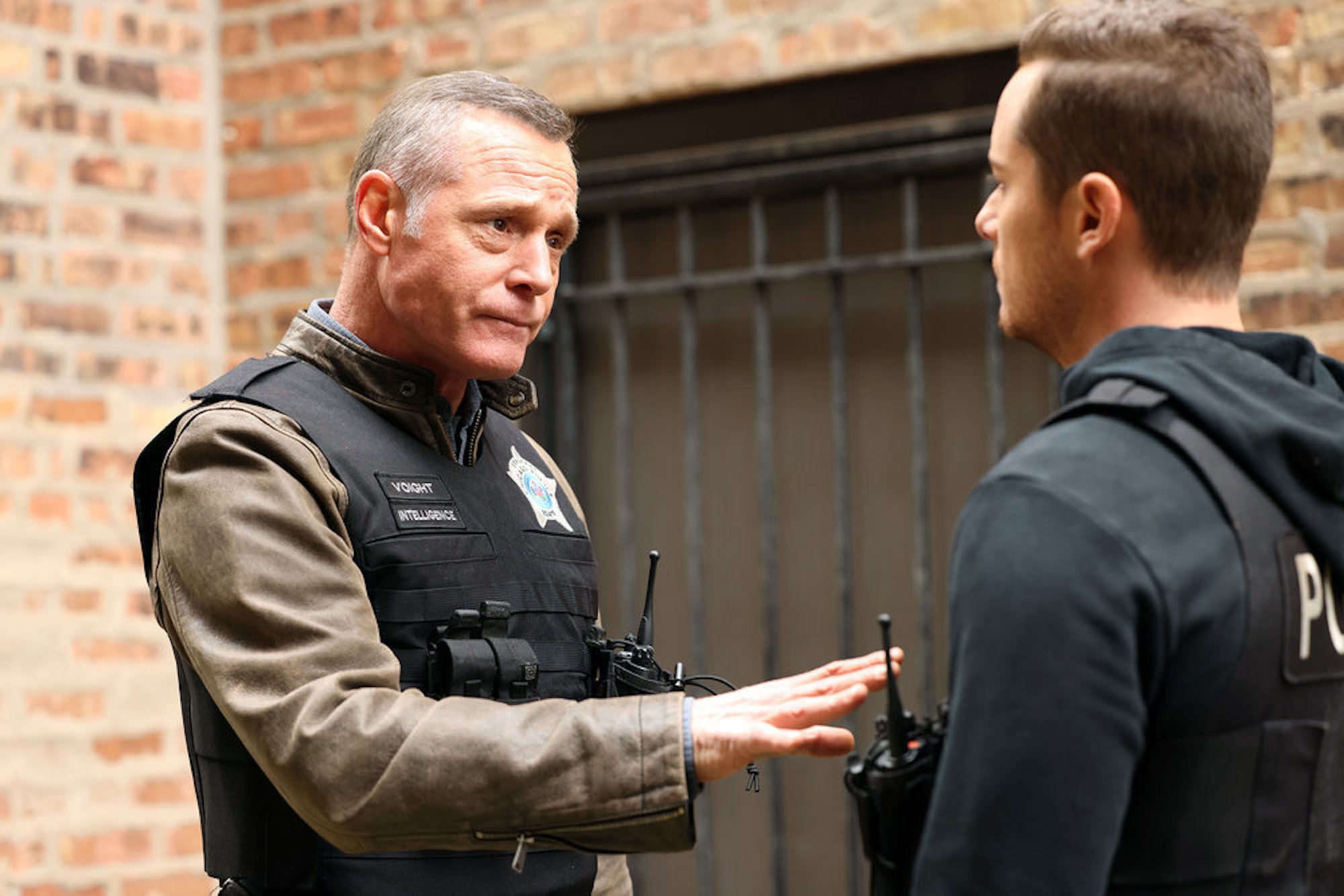 When does Chicago P.D. Season 9 return with new episodes? According to One Chicago Center, fans can anticipate new episodes starting on Jan. 5, 2022.
It seems Adam Ruzek and Kim Burgess might be the focus for Chicago P.D. Season 9 Episode 10, too. According to the promo, Burgess tells Ruzek he doesn't want him to spend too much time around her daughter, Makayla Burgess, if he plans on pursuing other relationships. While fans can't imagine Ruzek and Burgess going their separate ways, it could happen in the latter half of season 9.
Due to the Winter Olympics, Chicago P.D. will likely go on another hiatus in February 2022. The Winter Olympics begin on Feb. 4, 2022.
Showrunner promises there's more to come with Jay Halstead, Hailey Upton, Kim Burgess, Adam Ruzek, and Kevin Atwater
While One Chicago fans have to wait until January 2022 for more fresh content, the Chicago P.D. Season 9 cast and crew have already started hyping up what's to come.

"We've got some really exciting Burgess/Ruzek episodes coming up," showrunner Gwen Sigan told TVLine in an interview after episode 9 aired. Sigan also said Kevin Atwater and his love interest, Celeste, will get more screentime. "It's an interesting look at Atwater's identity and how he defines himself," Sigan added in regards to Atwater.
Sigan also noted themes of "home" will continue to permeate the show, like "what people are willing to do to protect their ideas of home, what one does when 'family and home' are ripped from them, and how change can come when your home changes." We look forward to seeing what's to come.
Check out Showbiz Cheat Sheet on Facebook!
RELATED: 'Chicago P.D.' Season 9: Jay Halstead Actor Says Hailey Upton's Motivations for Proposing Were 'Murky'