'Chicago P.D.' Season 9: Who Is Roy?
'Chicago P.D.' Season 9 is here, and it starts right back up with the crew on the hunt for "Roy" -- the suspect who shot Kim Burgess twice and likely killed Samantha Miller's son. Here's what we know about Roy so far and what's to come.
Fans watching Chicago P.D. Season 9 can't wait to see what's in store for Kim Burgess, Hank Voight, Hailey Upton, and Jay Halstead this season. The season 9 premiere started right where Chicago P.D. Season 8 left off — and that was with Upton's proposal to Halstead. And viewers will continue to see how Upton killing Roy will affect her this season. So who is Roy? And what happened to Roy in Chicago P.D.?
[Spoiler alert: Chicago P.D. Season 9 spoilers regarding the premiere ahead.]
Who is Roy on 'Chicago P.D.'? Viewers first meet Roy Walton in 'Chicago P.D.' Season 8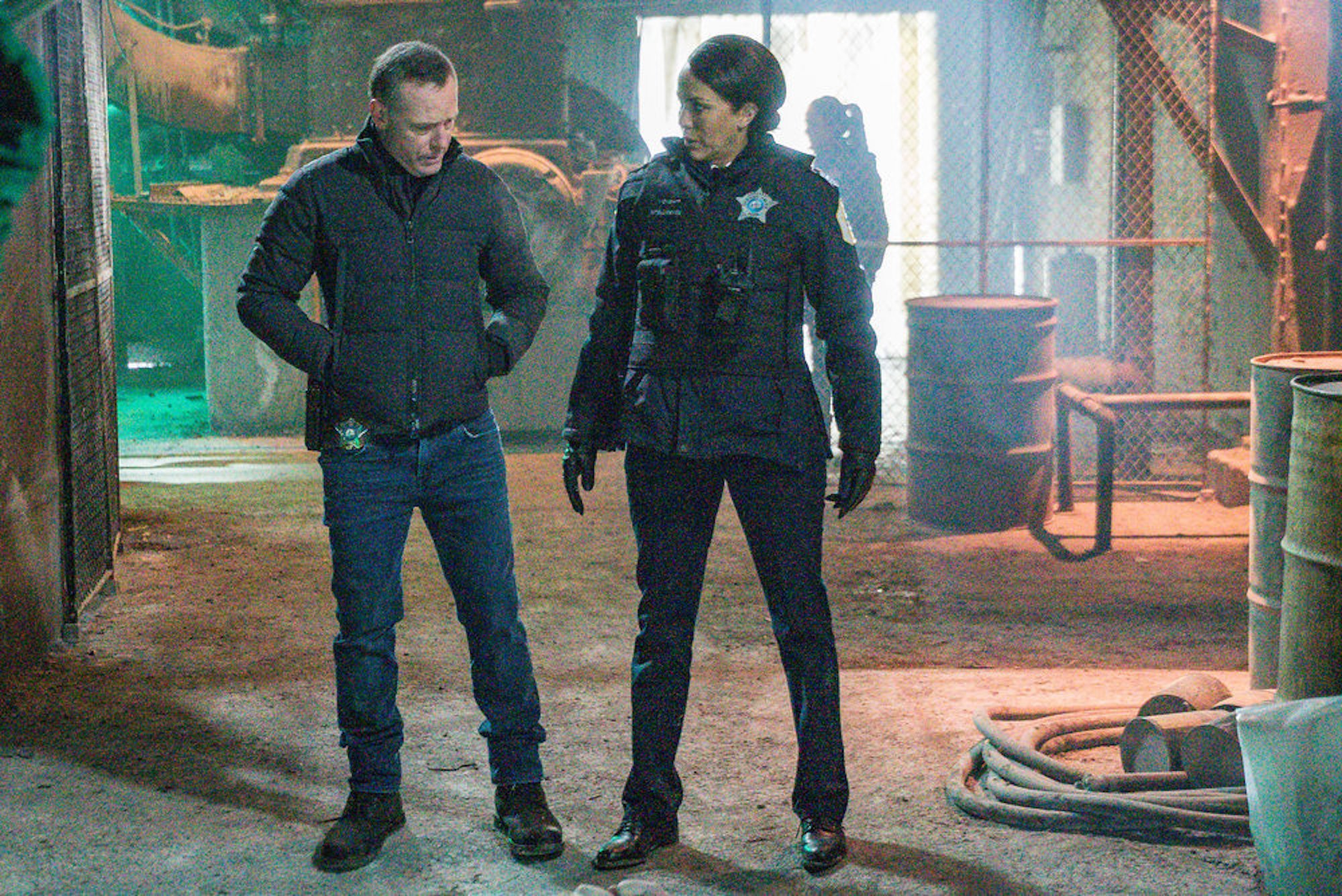 Who is Roy in Chicago P.D.? He's a criminal who ran a human trafficking ring first seen in Chicago P.D. Season 8 Episode 15 with Deputy Superintendent Samantha Miller's son, Darrell Miller.
One Chicago Center reminds us Darrell tells Voight he "owes some people a lot of money," and he has to pay them back, lest he faces retribution. Eventually, Darrell explains he owes money after dealing cocaine — and he also owes a strip club owner $10,000.
Later in episode 15, the strip club owner references another person tied into the mess. Darrell's small problems then escalate, as the P.D. crew learns they're looking to bust a large drug operation.
After attempting (and failing) to use the strip club owner to bust the operation, Darrell calls Adam Ruzek in the middle of the night — and it's clear Darrell is talking to the strip club owner. Ruzek and the team zero in on Darrell's location, but they arrive too late. Meanwhile, Hailey Upton sees security footage of the car belonging to the mystery "he" — and the license plate is traced to someone by the name of Roy Walton.
Eventually, the crew locates Darrell's body after speaking with a 14-year-old girl involved in a human trafficking ring linked to the strip club. Darrell died trying to save the girl. The rest of the unit heads off in an attempt to find Roy — and the story continues well into Chicago P.D. Season 9.
What happened to Roy on 'Chicago P.D.'?
During the Chicago P.D. Season 8 finale, Kim Burgess heads off on her own — and it gets her into trouble. She's taken by an assailant who works with Roy. Once Roy comes on the scene, he kills his assistant and shoots Burgess twice, leaving her to die.
So what happened to Roy on Chicago P.D.? The group split to search for Roy, but Hank Voight took the more promising leads, One Chicago Center reminds fans. This led him to Roy, and it seemed like Voight was going to kill Roy for shooting Burgess and killing Darrell. But Hailey Upton arrived on the scene and convinced Voight to take it easy. The two cops then mutually decided they'd take Roy in before allowing anything to go any further.
Unfortunately, Roy went for Voight's gun while in the process of getting uncuffed. In a split-second decision, Upton shot Roy and killed him. Voight and Upton then decided they'd keep Roy's death a secret between them, and Voight burned the body while Upton went home.
Hailey Upton and Hank Voight will likely see 'consequences' in 'Chicago P.D.' Season 9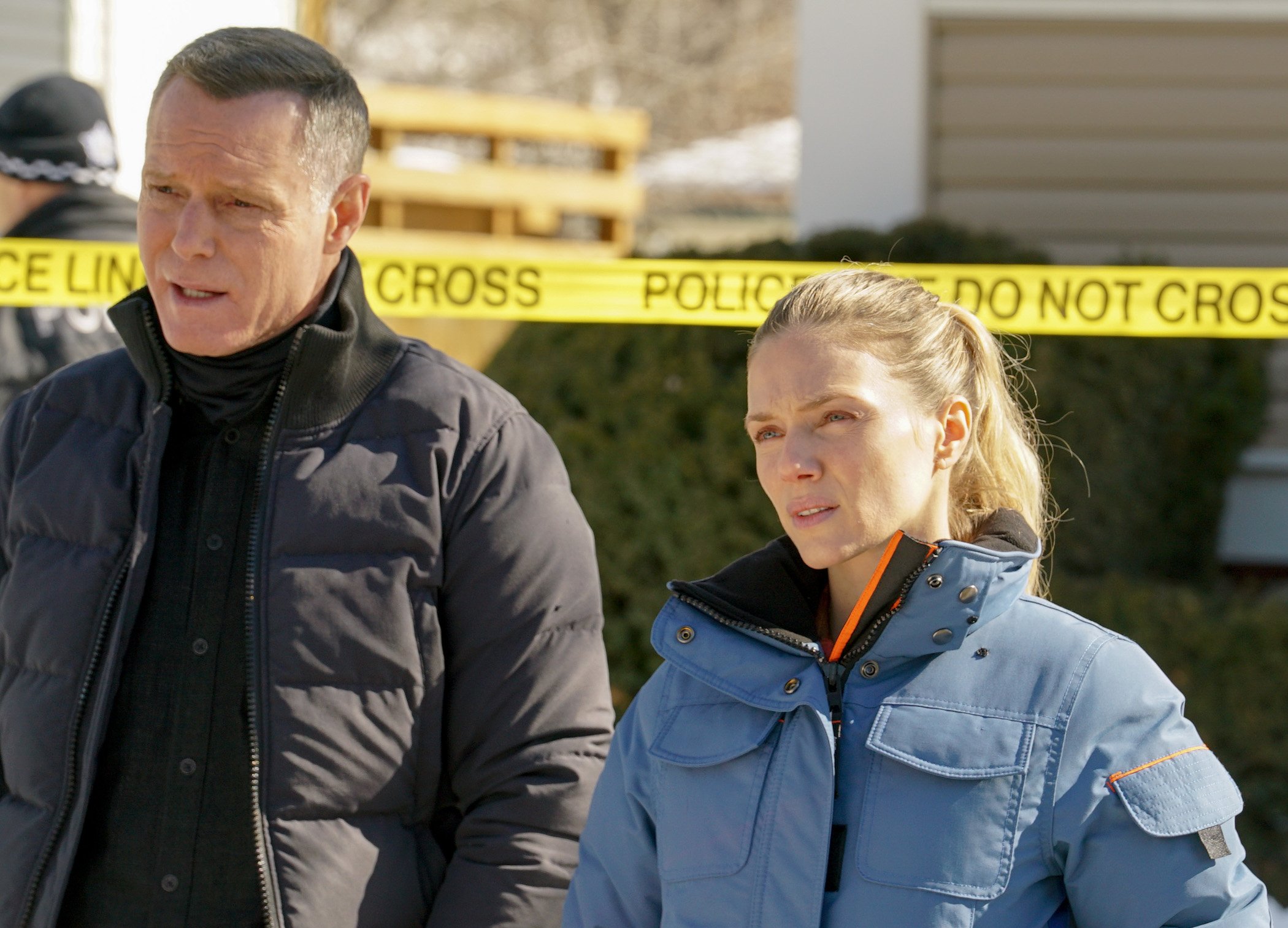 Now that Chicago P.D. Season 9 is here, we're already watching the fallout from Roy's death. Hailey Upton proposed to Jay Halstead at the end of Chicago P.D. Season 8, and many fans suspect it was a knee-jerk reaction to killing Roy. Additionally, in the season premiere, we watch Upton grapple with Roy's death as the rest of her unit continues to search for him.
As for Hank Voight, he continued to play it cool. He told Upton they had nothing to worry about, as Roy's death will fade in the distance. But executive producer Rick Eid suggested "consequences" will come.
"They are both complicit in the cover-up, and consequences could fall down hard on them both," TV Insider notes he said.
We'll have to wait and see what happens when Chicago P.D. Season 9 airs on Wednesdays at 10 p.m. EST on NBC.
Check out Showbiz Cheat Sheet on Facebook!