'Chicago P.D.' Season 9: Trudy Platt Reveals Tragic Regrets to Hailey Upton in Episode 13
NBC's One Chicago fans can gear up for more Chicago P.D. Season 9. Earlier in the season, the show brought heavy focus to Hailey Upton and Jay Halstead — and Chicago P.D. Season 9 Episode 13 brings Upton back into the spotlight with a car crash. Just as Upton starts to dwell on the choices she makes in the episode, Sergeant Trudy Platt hits Upton with a tragic tale from her past.
[Spoiler alert: Chicago P.D. Season 9 Episode 13 spoilers ahead.]
How old is Trudy Platt on 'Chicago P.D.'? She has a connection to Hailey Upton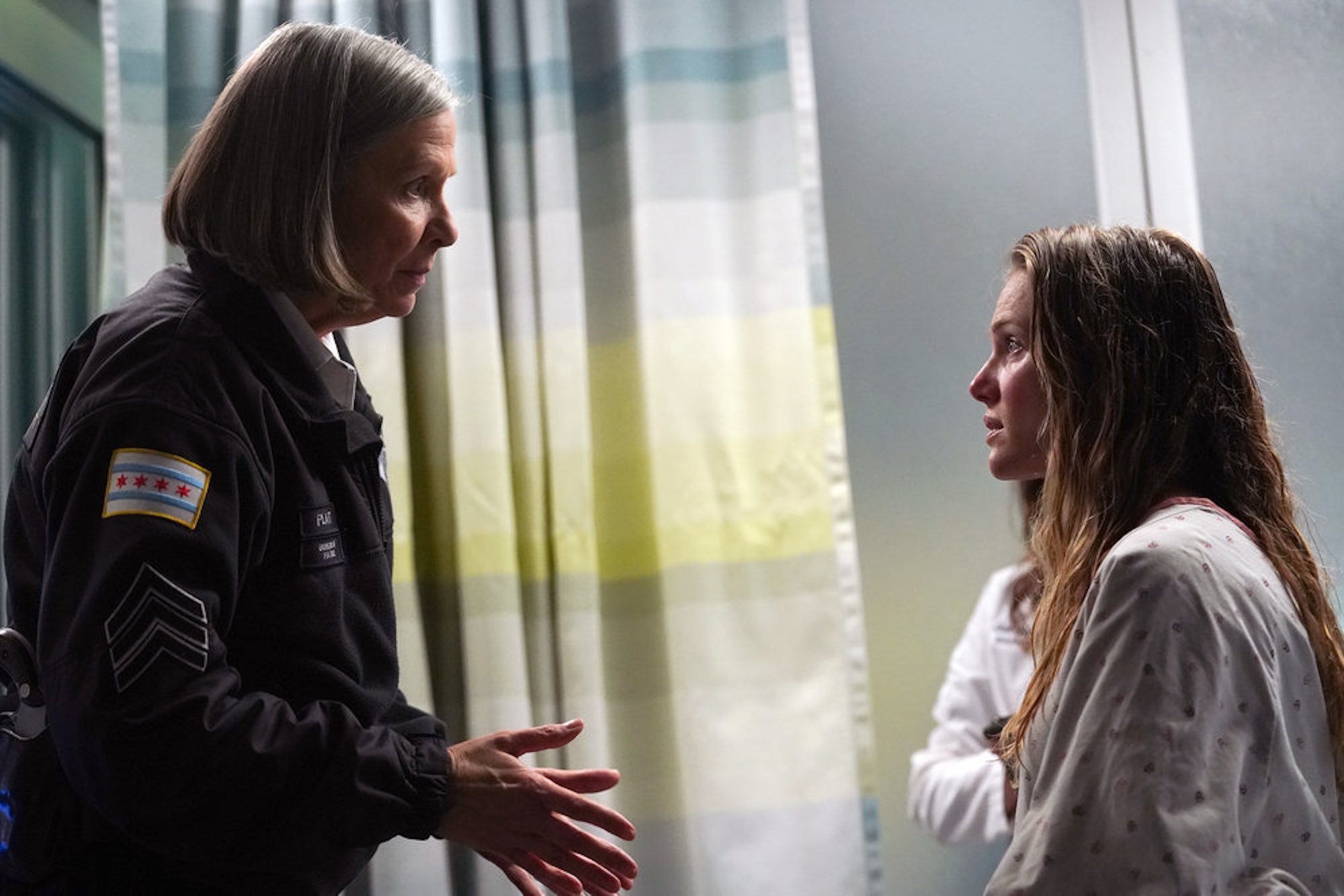 Sergeant Trudy Platt and Hailey Upton have deep conversations in Chicago P.D. Season 9 Episode 13. The episode opens with Platt telling Upton she demands to have a party for Upton's anniversary with the unit. While Upton celebrates a decade in her role, Platt has been at her job for a lot longer than that.
So, how old is Trudy Platt? Amy Morton, the actor who plays Platt, is 62 years old, so it's safe to assume Platt is around this age, too. She supervised both Kim Burgess and Kevin Atwater prior to their promotions to the Intelligence Unit, and she has plenty of wisdom to share with the younger members of the staff. Additionally, she has a special connection to Upton.
When Upton was just 12 years old, her father's diner was robbed. Platt was on the case as part of the robbery-homicide unit. Upton stayed by Platt's side until the situation was resolved, and the ordeal assisted in Upton's decision to become a cop.
'Chicago P.D.' Season 9 Episode 13 features Trudy Platt telling Hailey Upton about past regrets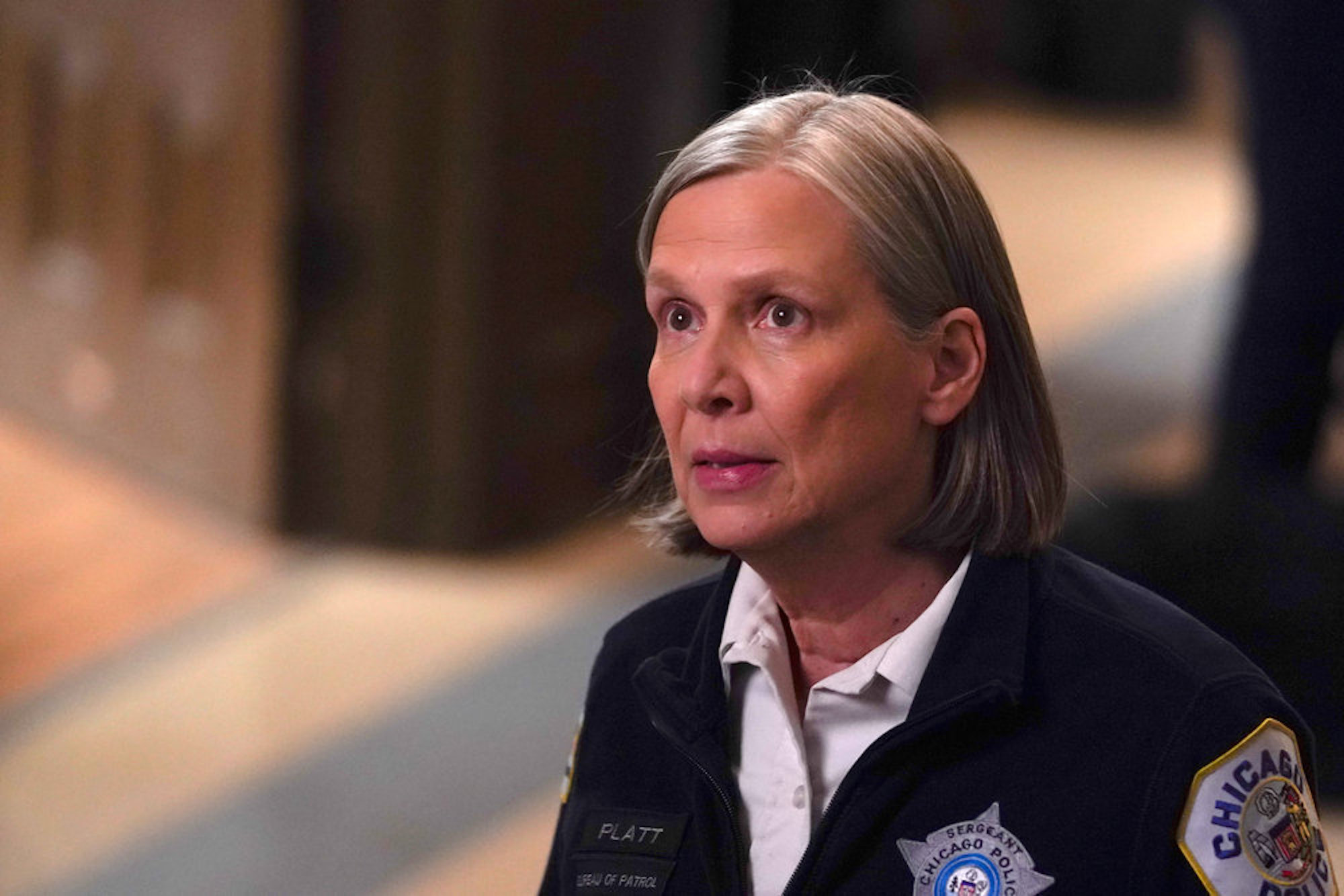 In Chicago P.D. Season 9 Episode 13, Trudy Platt and Hailey Upton have a deep conversation revealing secrets of Platt's past. Early in the episode, Upton attempts to save two people from a car that drives off the road and crashes into a river. Upton successfully saves the unconscious driver, but the passenger, who grabbed Upton for help, drowns. Later, it's revealed that the driver stalked the passenger and took her against her will. Upton felt she made the wrong choice in who she saved.
As Upton dwells on her regrettable decision, Platt explains regrets of her own. She tells Upton about the day Upton's father's diner was robbed. According to Platt, the robber robbed two other places, and Platt responded to the second robbery. "The owner had been beaten, but he was talking to me," Platt noted. "He was lucid, and he told me to chase the offender. So, I did. And I lost him after about four blocks. Then I got back to the diner and the owner wasn't breathing anymore. And he died at med an hour later — internal injuries."
"You didn't tell me that," Upton responds. "I didn't know that."
"Well," Platt continues, "that's not the fun part of the story, is it? Look, you can be the best cop in the world, but you can't control the laws of nature. They will fail you whenever they want to."
Is Trudy Platt leaving the unit?
Chicago P.D. Season 9 Episode 13 featured more insights from Trudy Platt than viewers often hear from her. But some fans still worry she may leave. So, is Sergeant Trudy Platt leaving Chicago P.D.?
According to One Chicago Center, Platt is chronically underutilized in the show. But there's no evidence she's leaving the unit. She still has close relationships with those on the Intelligence Unit, like Kim Burgess and Hailey Upton. And she and Hank Voight also have a deep history that enriches the show. Platt's moments are beloved by fans, and we hope to see more storylines for her moving forward in the season.
Chicago P.D. Season 9 airs Wednesdays at 10 p.m. EST on NBC.
Check out Showbiz Cheat Sheet on Facebook!
RELATED: One Chicago Crossover 2022: 'Chicago Fire,' 'Chicago P.D.,' and 'Chicago Med' to Have 'Minor Crossovers' This Season