'Chicago P.D.' Star Jesse Lee Soffer May Return as Jay Halstead in 'Chicago Med,' Show Creators Hinted
Chicago P.D. Season 9 is heating up for Jay Halstead. Actor Jesse Lee Soffer plays Jay, and he's currently grappling with Hailey Upton's secret of killing Roy Walton in season 8. Additionally, Jay continues to butt heads with Hank Voight over Roy's death. And it seems like One Chicago fans might see even more of Jay in Chicago Med Season 7. Here's what the show creators hinted at on Twitter.
Who is the older brother, Jay or Will Halstead? The brothers star in 'Chicago P.D.' and 'Chicago Med'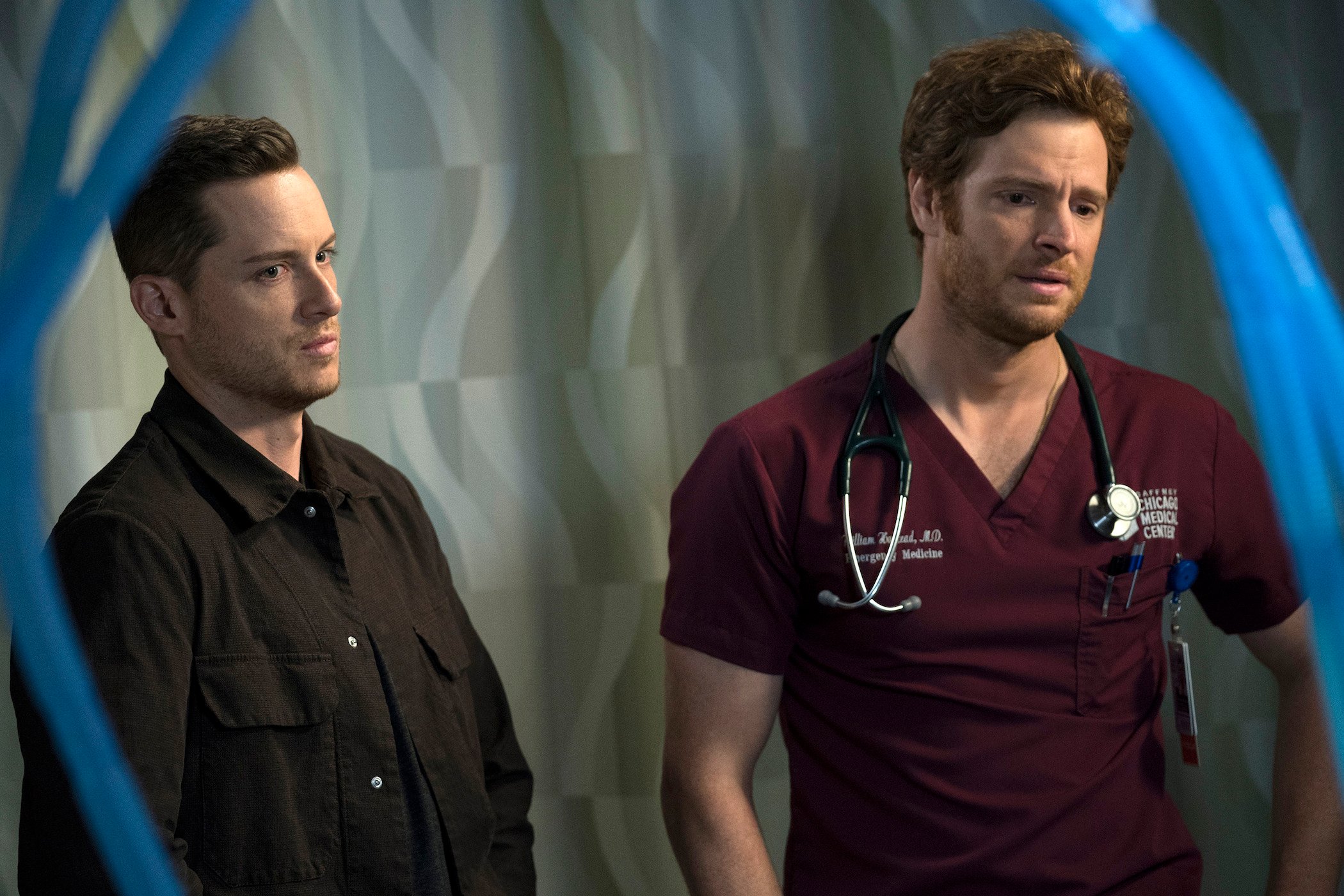 Fans of Chicago P.D. Season 9 and Chicago Med Season 7 know Jay Halstead and Will Halstead well. The brothers in the show aren't brother in real life, but they certainly have great familial chemistry that fans love to see. As for who's the older brother, Will Halstead is older than Jay Halstead.
Currently, we know Jay Halstead is going through a rough patch with Hailey Upton. As for Will Halstead, he was fired at the end of Chicago Med Season 6, but it seems he still has a major role on the show. Fans would love to see the brothers have a crossover event together soon, and it seems Jay and Hailey's future wedding would be the perfect opportunity. Given the current state of Hailey and Jay's relationship, this may not happen, though.
"I think it's going to be so bumpy at first, that I don't foresee Will needing to help Jay with his Best Man's speech," Soffer told One Chicago Center. "If Will is involved, then that would mean that everything is going well and is probably running smoothly for Jay because maybe the marriage is really going to happen."
The Wolf Entertainment Twitter teased Jay Halstead may show up in 'Chicago Med' Season 7
With everything going on in Jay Halstead's world over on Chicago P.D. Season 9, we can't imagine what would bring him over to Chicago Med Season 7. But the Wolf Entertainment Twitter teased the idea on Nov. 3, 2021. The Twitter posted a gif of Jay looking distressed with the caption, "Perhaps @jesseleesoffer will pop over to #ChicagoMed soon?"
It wouldn't be the first time Soffer made a cameo appearance on Med. Chicago Med Season 4 featured a number of appearances from both Will and Jay. At the time, Jay encouraged Will to rat out family friend Ray Burke for criminal activity. This resulted in Will getting kidnapped by Ray's sons who then forced him to perform emergency surgery on their ill father. Jay was able to track his brother down and help the situation, though.
So, will Soffer really make an appearance on Chicago Med as Jay? We're not sure what would bring him to Med, but it's happened before, so it's certainly possible. However, it is worth mentioning the One Chicago crossover event is canceled for 2021. This would've been the perfect opportunity to see all the characters from all of the shows interact.
Is Jay Halstead leaving 'Chicago P.D.' Season 9?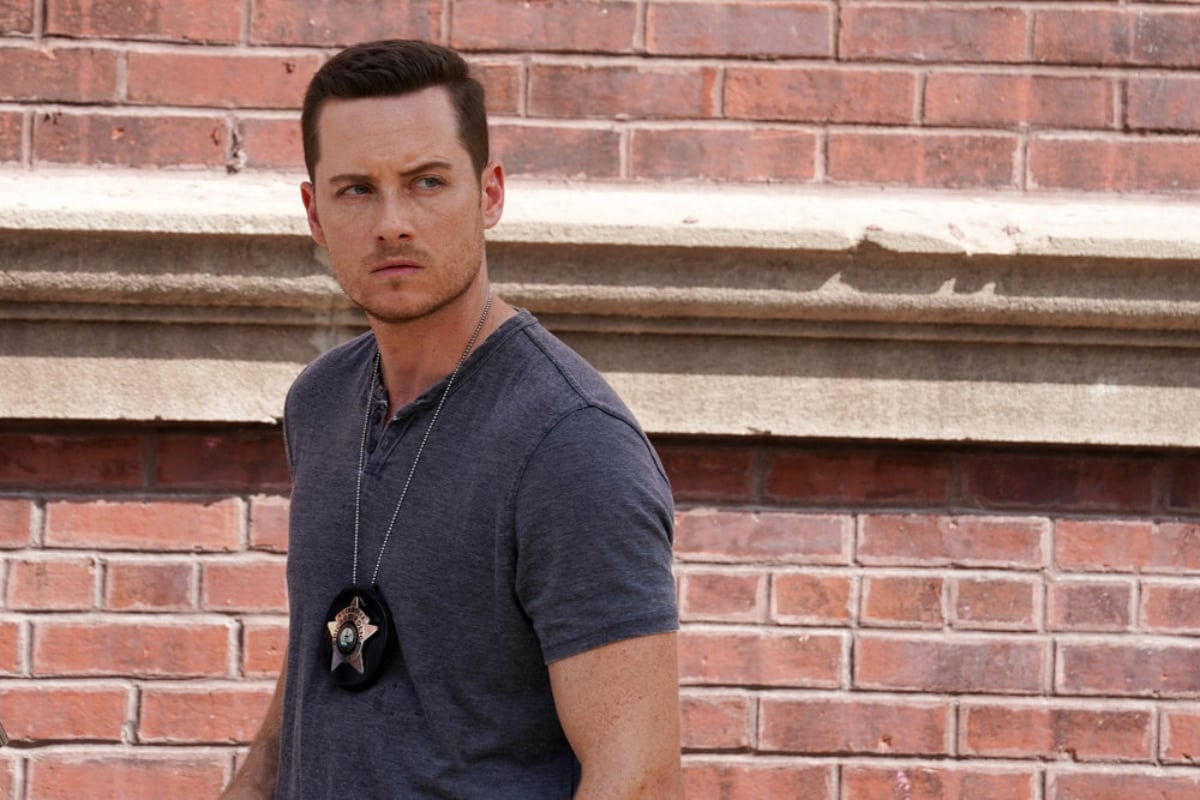 Could Jay Halstead possibly leave Chicago P.D. Season 9? Fans wonder what's next for Soffer's character as tensions in the unit intensify over Roy's death. In the Chicago P.D. Season 9 Episode 7 promo, Jay even threatened to leave the unit after speaking with Hank Voight.
"I can't have you in my unit if you don't trust me," Hank tells Jay.
"Then kick me off it," Jay threatens.
So far, it doesn't look like Soffer has any actual plans to ditch the show, though. Soffer continues to discuss future plans for the show and his character, and it seems he's more than willing to see how Jay's relationship with Hailey pans out. As for future scenes in Chicago Med, he's remained tight-lipped if he knows of any future cameos to come. But we look forward to seeing what the One Chicago universe has in store.
Chicago Med Season 7 airs Wednesdays at 8 p.m. EST and Chicago P.D. Season 9 airs Wednesdays at 10 p.m. EST on NBC.
Check out Showbiz Cheat Sheet on Facebook!