'Chicago P.D.': What is Patrick John Flueger's Net Worth?
Chicago P.D. is a police procedural drama, one of the shows in the famed Chicago television franchise. The series has been on television for more than six years and has a roster of fans of all ages, viewers who are drawn to the drama and romance of the show.
With a slew of popular actors in the leading roles, Chicago P.D. has received high marks for acting and writing — and one of the most acclaimed actors in the show is a performer who has established himself as a multitalented star. Patrick John Flueger might be relatively early on in his career, but he has already made a big splash. 
What is 'Chicago P.D.' about?
RELATED: 'Chicago P.D.': Kim and Adam Will See 'Happier Times' Next Season
Chicago P.D. premiered on NBC in January 2014 as the latest addition to Dick Wolf's Chicago franchise. The series, which is a direct spinoff of Chicago Fire, focuses on the fictional 21st District and the officers and staff who work out of the Intelligence Unit.
Led by Hank Voight, the officers frequently deal with less-than-ideal situations and often struggle with serious moral dilemmas — but at the end of the day, they usually make the right decision.
With a backdrop of Chicago itself, Chicago P.D. has become one of the most popular shows on television. Viewers love the serious, heartfelt storylines, and the talented actors who inhabit the characters. In particular, fans are drawn to Patrick John Flueger, one of Chicago P.D.'s most promising stars. 
Who does Patrick John Flueger play on 'Chicago P.D.'?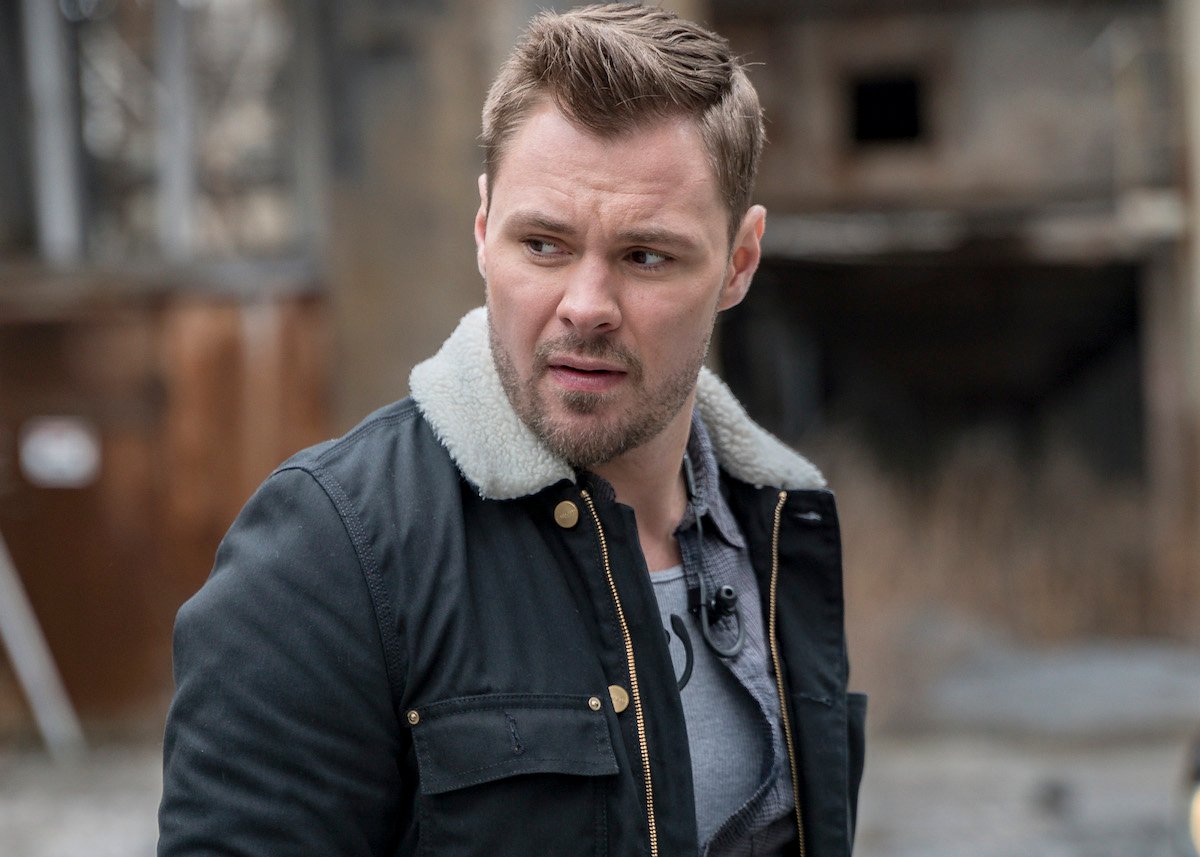 RELATED: 'Chicago P.D.': Next Season is About to Get Steamy
Flueger was born in Minnesota in 1983. After graduating from high school in 2002, Flueger set his sights on a career in acting.
He began landing roles right after graduation, with one of his earliest appearances being in the cult-classic film The Princess Diaries. Flueger achieved his greatest success in television, with parts in high-profile television shows such as JAG, Law & Order: Special Victim's Unit, and CSI: Miami.
After a slew of minor and recurring roles in television, Flueger was cast in Chicago P.D. in 2013 and began acting on the show when it debuted in 2014.
Flueger plays Officer Adam Ruzek, a younger officer who specializes in undercover work. Ruzek has a tendency to hotheaded and impulsive behavior, but he always means well. Ruzek is involved in an on-again-off-again romance with Kim Burgess, and in spite of the troubled relationship between his own parents, he is determined to do better in his personal life. 
What is Patrick John Flueger's net worth?
RELATED: 'Chicago P.D.': 1 Intense Scene is a Fan-Favorite
Flueger is one of the mainstays on Chicago P.D. and has become one of the faces of the Chicago franchise. Over the past few years, all while starring on Chicago P.D., Flueger has continued to act in a wide variety of film projects, including Loaded, The Tell-Tale Heart, The Super, and Lawless Range.
He has also appeared on other television shows such as Special Skills and Beta — and, of course, he has appeared in several of Chicago P.D.'s crossover events, most notably on episodes of Chicago Fire. With a bright future ahead of him, it seems likely that Flueger will continue to be a vital force on television for years to come.
Still, if he never takes on additional acting roles, his bank account is pretty well set — according to a report by GlamourFame, Flueger's net worth is around $2 million, which is primarily due to his success on Chicago P.D.