'Chicago P.D.': Will Voight Let Upton Take the Fall For Roy's Covered-Up Death?
Chicago P.D. is a police procedural drama that has been a mainstay on television since 2014.
Inspiring countless actors and showrunners, the show has featured many intense, dramatic situations over the years — and these days, despite the odds, Chicago P.D. is doing better than ever. Fresh from a season that changed literally everything, many fans are wondering what's next for the characters, and what they can expect to see in season nine. Specifically, many are debating how Hank Voight will react after the disturbing season eight finale, and whether he will truly act with honor when it comes to members of his unit.
'Chicago P.D.' has thrown fans for a loop in recent months
In 2020, after six successful years on the air, Chicago P.D. faced a difficult challenge. Many viewers were calling for police reform across the United States, and pop culture fans spoke out, requesting television showrunners to change the way that police officers were portrayed on television. Additionally, critics of police procedural dramas called for more inclusivity on television, and storylines that accurately reflected the real-life issues of racism and police brutality.
Chicago P.D. stepped up to the plate in the eighth season of the show, introducing several new characters that brought more diversity to the lineup. Furthermore, Detective Sergeant Hank Voight, one of the most boundary-pushing characters on the show, was taken to task for his brutish tactics on more than one occasion. Voight has gone through a particularly interesting character trajectory, from his origins as a dirty cop to the head of his unit — and viewers have seen him act in many surprising ways. 
What happened to Hank Voight in the 'Chicago P.D.' series finale?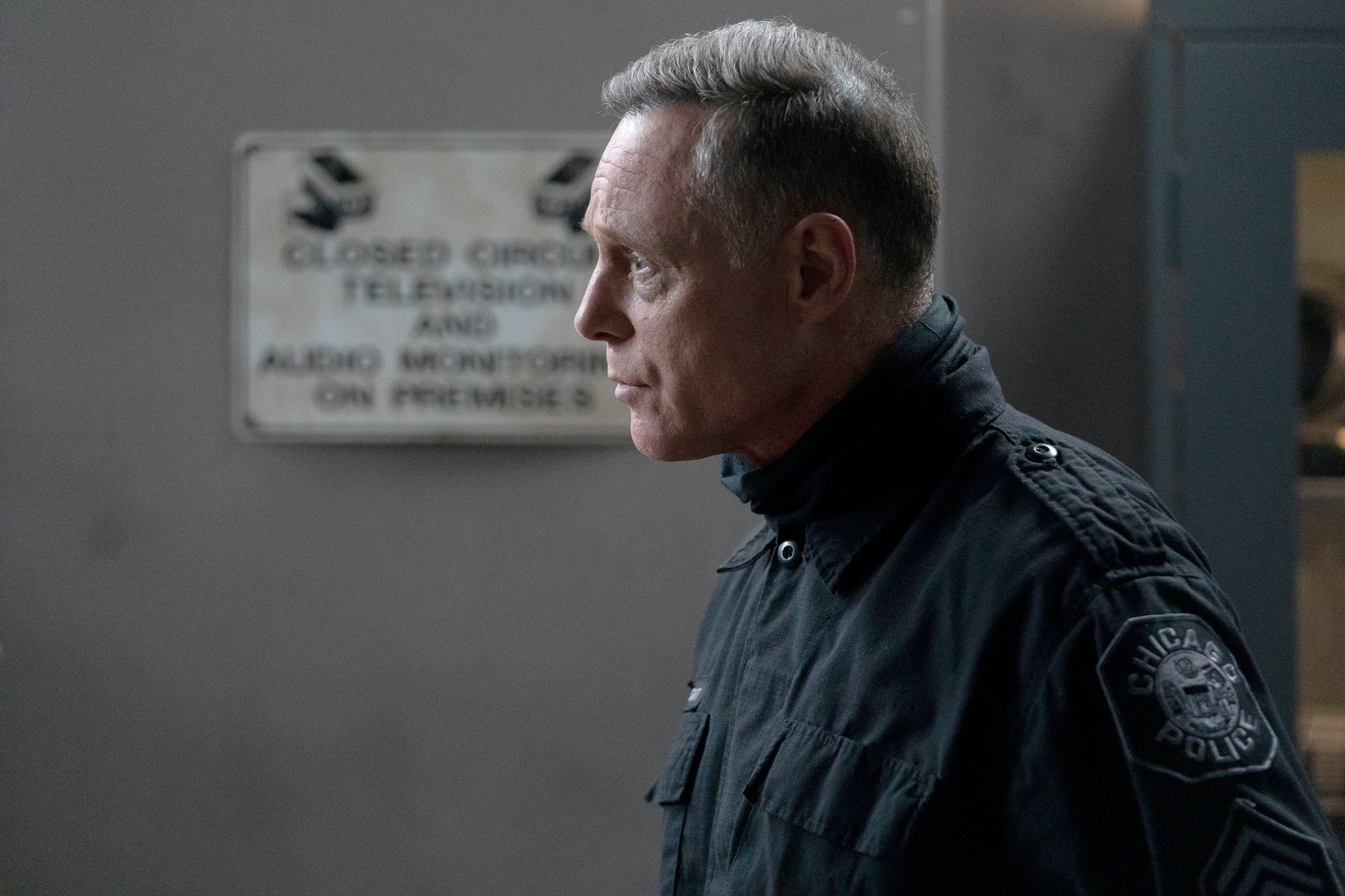 One thing has remained consistent in the case of Hank Voight — his burning desire to always see the job through to the end, and his compassion for the families of victims. In light of the events in the season eight finale, many fans are wondering whether Voight will go through yet another character transformation when season nine premieres in the fall.
In the Season 8 finale, viewers witnessed Upton trying to stop Voight from killing Roy instead of bringing him in. The confrontation between the three ultimately led to Upton shooting Roy. Voight, rather than immediately speaking out about what had happened, burned and buried Roy's body. While Voight clearly wanted there to be finality to the situation, it is highly unlikely that fans have seen the last of this storyline. 
Will Hank Voight let Upton take the fall for Roy's death?
Hank Voight will be placed in a difficult position when Chicago P.D. returns in the fall. Voight has been working to adjust to the new realities of his unit, dealing with the new, reformed nature of the police force, and will be under some pressure to behave by the book. As TVInsider.com points out, this could eventually lead Voight to a rock and a hard place, where he could feel forced to either let Upton take the fall for Roy's death or take the blame himself. However, Voight has always been intensely loyal to his unit, and it is somewhat unlikely that he sells anyone out — since he believes so strongly in the "brothers and sisters in blue" code that he has held in high regard his whole life.
It will be a few months before fans are able to learn what the future holds for Voight — but when Chicago P.D. returns in the fall, there will undoubtedly be a lot more drama to come.