China Anne McClain Recorded a 2021 Version of 'Calling All the Monsters' With Thriii
This singer is calling all the monsters (again.) Here's what we know about China Anne McClain and Disney Channel's new version of "Calling All the Monsters," this team featuring the other members of the girl group, Thriii.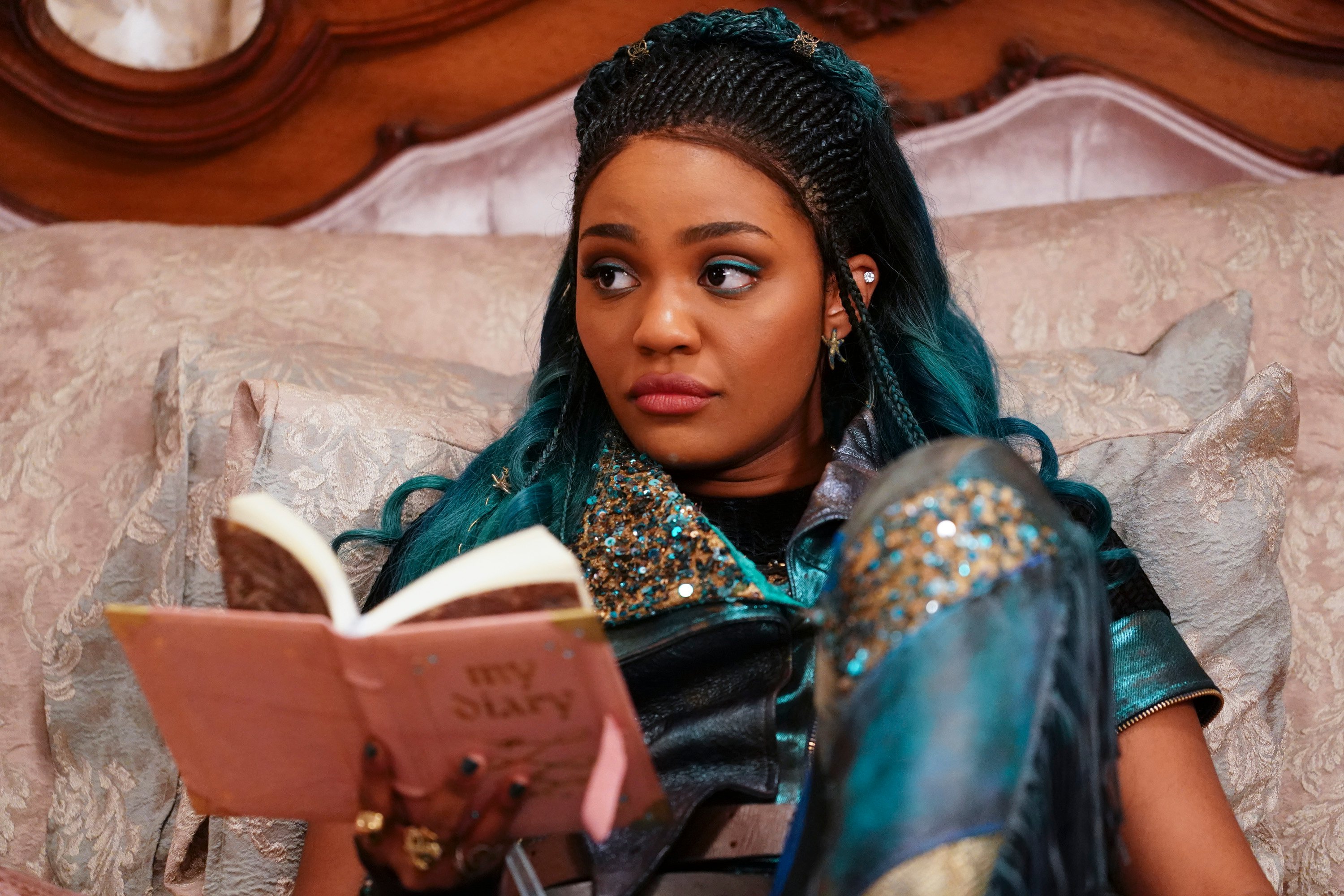 China Anne McClain recorded 'Calling All the Monsters' with the Disney Channel series, 'A.N.T. Farm'
Whether she's portraying a talented young musician or the daughter of Ursula, McClain is known for her work with Disney's television network Disney Channel. This actor starred in several original movies, including Descendants 2 and Descendants 3, alongside Dove Cameron and Sofia Carson.
For the Descendants franchise, McClain performed original songs like "What's My Name" and "Break This Down." Perhaps one of her best-known songs, though, was from her appearance on A.N.T. Farm. 
In conjunction with that series, and her character Chyna, McClain performed "Calling All the Monsters," which quickly became a Halloween favorite for Disney Channel viewers. In fact, the original music video for this song, posted to YouTube, holds over 50 million views. 
China Anne McClain recorded a 2021 version of 'Calling All the Monsters' with her siblings
In celebration of 10 years since this song's premiere, McClain and her siblings released a remixed version of this song featuring Messenger. This reboot was created in conjunction with Disney Channel and featured the artists in a Halloween-themed music video.
"It was shot so beautifully," McClain exclaimed after watching the first cut of her music video for one YouTube reaction video. "I love how it looks. The vibe of it is so dope."
Since its debut, the 2021 music video for "Calling All the Monsters" earned over 2 million views, with some fans sharing their love for the McClain siblings and their additions to this Halloween hit.
"I argue that this version has more personality, but I think I like the original better," one user commented. "Original hits [DIFFERENT]!!!! But if the original and this version had a baby, it would be perfect. Original is literally one of the catchiest songs to arguably ever exist. I'm glad this came out, though!"
Thriii recorded several other songs, with some covers going viral on social media 
A.N.T. Farm has since premiered its final episode on Disney's television network. However, entire seasons of the series are available for binge-watching on Disney+. Since taking a step back from Disney Channel, McClain focused on her social media presence and music with girl group Thriii. 
Not so surprisingly, Thriii has three members — China Anne McClain, Lauryn McClain, and Sierra McClain. Since their debut, the band released videos and original music, including the YouTube production, "My Sanity (a quarantine film.)"
Hocus Pocus is available on Disney+, where Halloween-inspired movies like The Nightmare Before Christmas, The Haunted Mansion, and Halloweentown II: Kalabar's Revenge are also available for streaming. To learn more about Disney+ and to subscribe, visit their website.