Chip and Joanna Gaines Had These Surprising Jobs Before 'Fixer Upper'
Chip and Joanna Gaines have built an empire around home renovations and farmhouse chic designs. From their Fixer Upper days to their growing Magnolia Market business, pretty much every single thing they've touched has turned to gold.
While Chip and Joanna may be considered experts when it comes to home design, there was a time when they had no idea this was their calling. With their totally unexpected college degrees and working odd jobs, here's the surprising path the Gaineses took before landing Fixer Upper.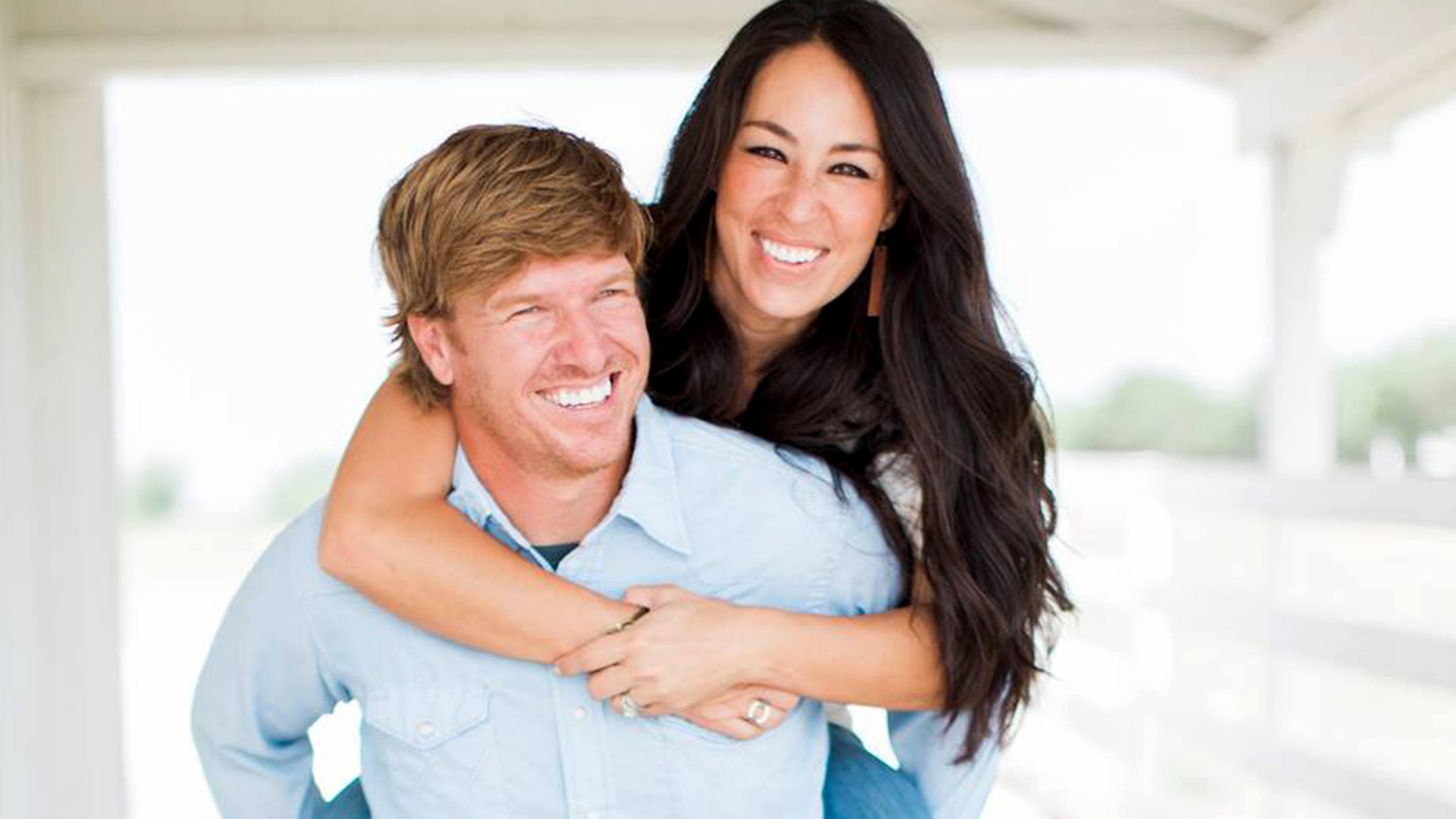 Their unexpected college degrees
You'd think either Chip or Joanna would have a degree related to home design, but shockingly, neither one does. Both went to Baylor University in Waco, Texas (though they didn't meet in college). Chip graduated with a degree in marketing and business administration in 1998. Joanna was just a few years behind Chip, graduating in 2001 with a degree in communications.
Chip, who played baseball on the university's team, admitted that he knew in college that his heart wasn't in the corporate world. "Here I was at this prestigious school playing baseball and studying business," he wrote in The Magnolia Story.
"But, instead of daydreaming about the major leagues or running some Fortune 500 company, I found myself in class looking out the window at the guys mowing grass and wishing I could trade places with them."
Chip started a laundry business when he was in college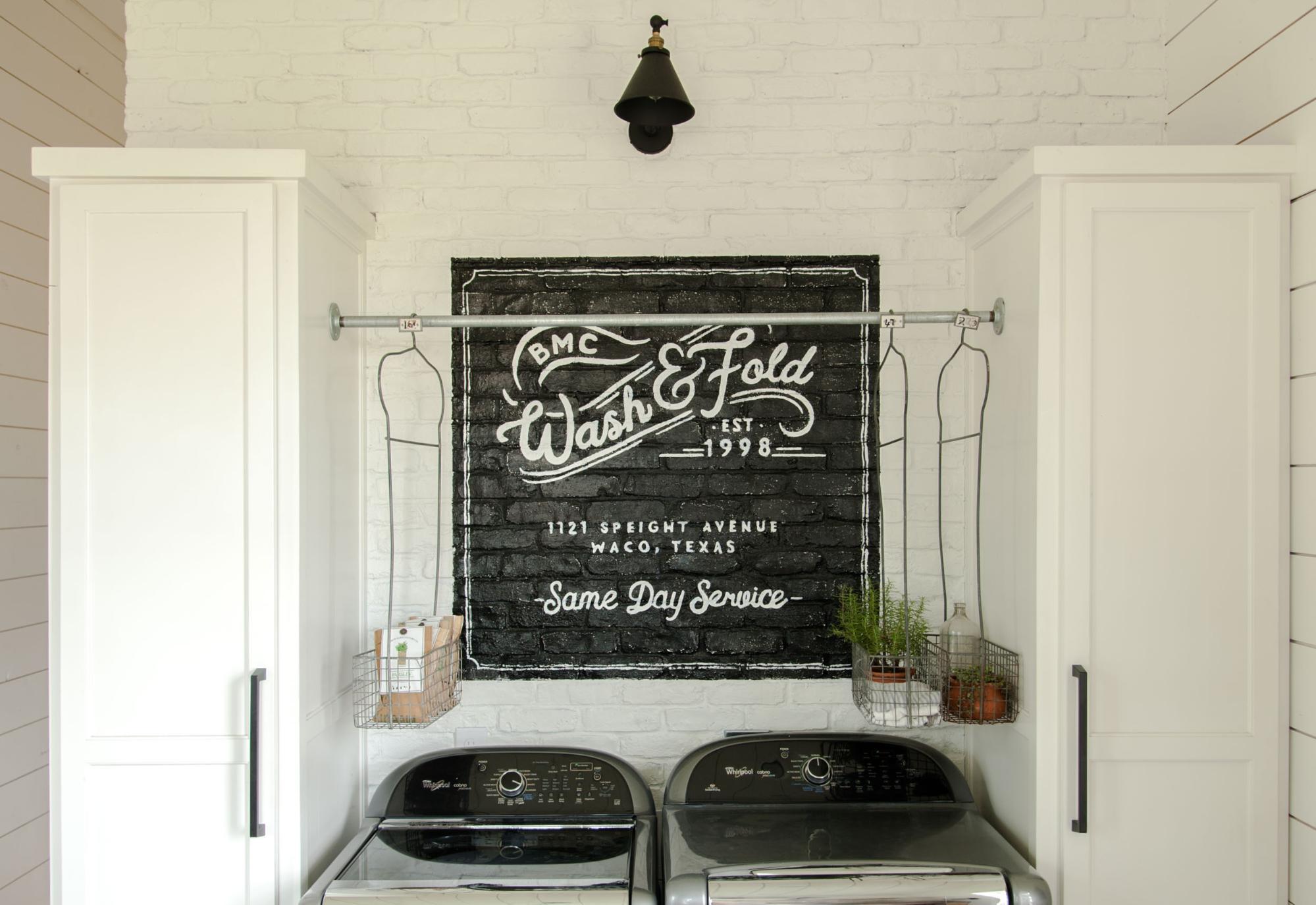 As it turns out, Chip didn't just daydream about making his ideas happen. In college, he and a group of friends started up a laundry service called The Baylor Wash 'N Fold. He shared in a Magnolia Market blog post, "The idea was, 'who hates laundry more than college kids?' No one." He continued, "So, we came up with the idea to be these kids' 'mom away from home.''
Joanna's first job was at a buffet
Based on Joanna's education and current career, we never would have suspected her first job. Like most of us, her first experience with employment was a totally odd job: working at an all-you-can-eat buffet.
Joanna admitted to PopSugar, "I still have an appreciation for buffet lines." Thanks to being a mother of five to Drake, Ella, Duke, Emmie, and Crew, Joanna luckily doesn't have any trouble convincing her kids to eat at a buffet if she feels like visiting her past.
Joanna starred in a commercial for her father's Firestone Tire store
Joanna actually got some TV experience back in the day by starring in a commercial for her father's Firestone Tire store. That store also just so happened to be the place where Chip and Joanna ended up meeting by fate.
In 2001, when Joanna was 23, a 27-year-old Chip stopped into the shop. He spotted a family photo Joanna's father had up behind the counter, and he was automatically in love.
"Her dad made the mistake of putting a pic of the family behind the counter at his shop," Chip revealed to PopSugar. "I knew I'd marry her one day just by the picture on the wall."
He repeatedly tried to bump into Joanna at the store, until one day — it finally happened. Joanna recalled, "We met in the waiting area and hit it off immediately. He was genuinely engaging and he had such a sincere smile."
How they got started with fixing up homes
Once Chip and Joanna dated for over a year, they tied the knot on May 31, 2003. After just a month of marriage, they got started on their first project together: their Magnolia Market shop. With a borrowed $5,000, they not only launched what would become their business empire, but started learning about interior design.
The Gaineses also started out flipping homes together. However, after the housing market crash, they refocused on renovating homes. "Early on we had our fair share of fights and figuring out where the boundaries were," Joanna explained. "He's good at the big picture, and he's good at risk. I like the details."
HGTV saw their potential
By the time Chip and Joanna had about a decade of home renovation and design experience under their belts, HGTV came knocking. The couple shot a pilot for Fixer Upper, and it instantly became a hit. The first episode aired in spring 2014, bringing in 1.9 million viewers.
According to HGTV and DIY Network general manager Allison Page, "I think it is their perfect imperfections. They have the kind of marriage and family you'd want. It's not perfect. He does silly things, and they occasionally trip over their words or sweat on each other. They are the best of what's real in life."