Joanna Gaines Almost Didn't Go on a Second Date with Chip Gaines for 2 Reasons
Fixer Upper stars Chip and Joanna Gaines have been married since 2003. Although they seem happily married today, they almost didn't get together. Here's why Joanna almost declined a second date.
How Chip and Joanna Gaines met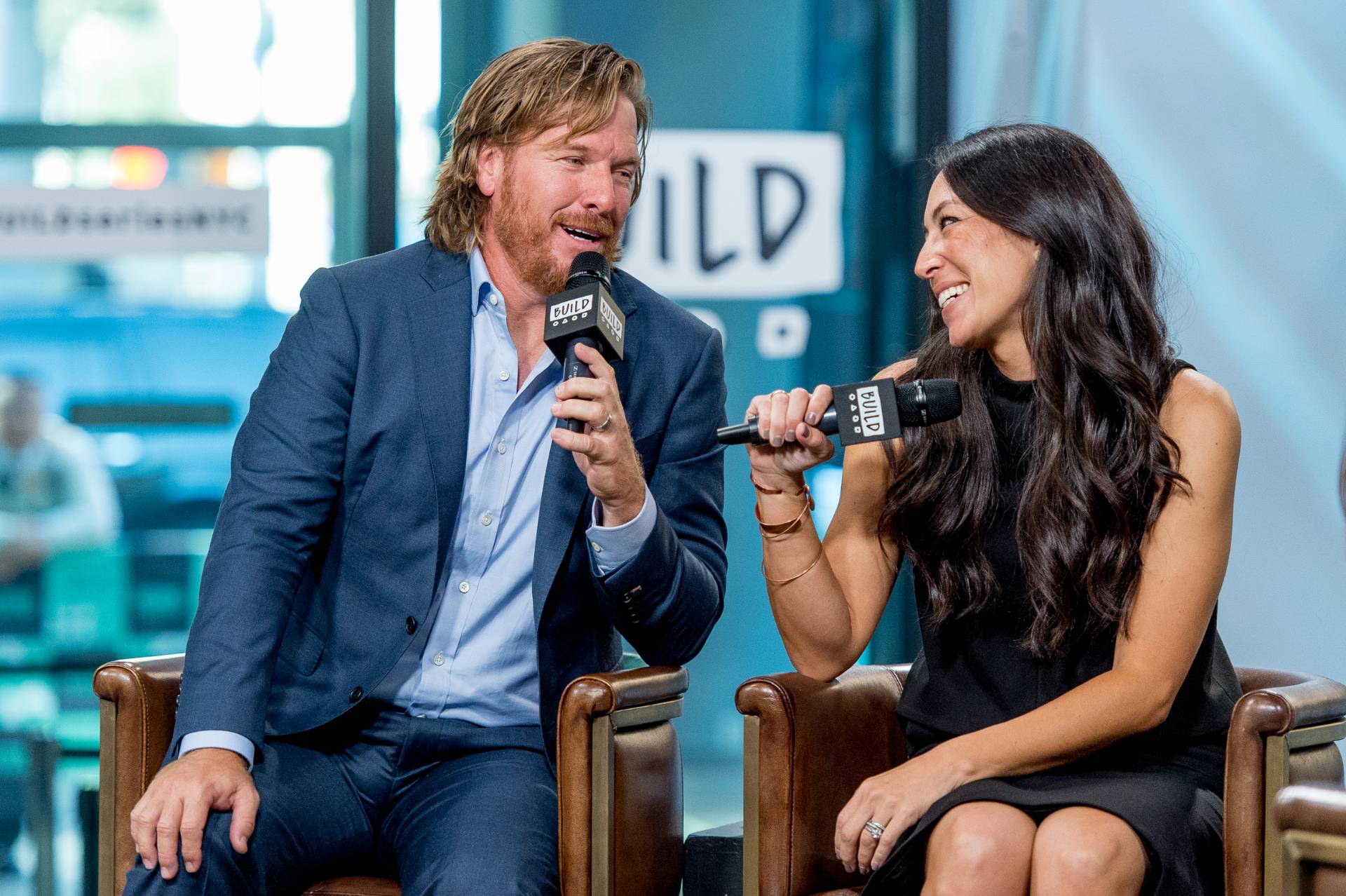 Chip and Joanna met at her father's automotive store. During an interview with Harry Connick Jr., Chip says he was so smitten he visited the store almost every week to get his car fixed. Joanna says she met Chip one day while she was walking outside.
"I worked for my dad for like 10 years at his automotive store," says Joanna. "And there was a guy up front, and all the guys said, 'Go look up front. There's this really handsome guy.' And of course, I never was going to do it, but I thought, 'Well, why not?' So, I walk through the showroom and I see this guy who isn't Chip, and I'm like, 'Oh, he's really cute, but now what?' I didn't know what to do, so I kept walking through the showroom, and I walk outside. And as I was walking outside, Chip comes in to pick up his roommate, and the rest is history."
Chip Gaines didn't make a good first impression on Joanna Gaines
Joanna Gaines says "it wasn't love at first sight" when she and Chip went on their first date. In the summer issue of Magnolia Journal, she tells her readers she wasn't all that impressed with him. Chip's outgoing personality took her by surprise. He wasn't quiet, like the guys she was used to dating.
"It wasn't love at first sight for Chip and me," says Joanna. "For one thing, I was typically attracted to guys who were more on the quiet side. Based on our first date, it was clear that Chip was anything but quiet. He was all over the place, talking about businesses he'd started, and these ideas he had, and how he was buying up little houses and flipping them, and I was wondering if he was just a bit crazy."
Why Joanna Gaines almost didn't give Chip another chance
Joanna gives two reasons she almost didn't go out with Chip again. She was convinced Chip presented her with two deal breakers. First, she says Chip had a tendency to take risks. Second, she wasn't fond of his chattiness. "In my mind, I somewhat instinctively checked his penchant for risk and chatty nature as two reasons we probably wouldn't go on a second date," writes Joanna.
Chip and Joanna Gaines say marriage takes work
During a session at the 2019 INBOUND conference, the Gaineses admit marriage is hard work. Their secret to making sure things go smoothly is to respect each other and continue to put in effort. By working as a team and honoring each other, they have overcome many obstacles.
"This is a very hard thing to do, to work together with someone you also have a relationship and family with," says Chip. "We definitely disagree. It's not perfect. Our secret ingredient to our marriage and working relationship is a solid mutual respect. A lot of hard work goes into this, but if you can get to a mutual place of respect, you can change the world."
Read more: Can You Hire Chip and Joanna Gaines?
Follow Sheiresa @SheiresaNgo