Chloe Cherry Reveals Ashtray Actor Couldn't Be in a 'Euphoria' Season 2 Scene Because of the Nudity
[Spoiler alert: Euphoria Season 2 Episode 7 spoilers ahead.]
Chloe Cherry plays Faye, the wide-eyed heroin addict fans meet in Euphoria Season 2. The actor recently talked about her experience joining the cast after first becoming a fan of the show, and fans love what she brings to the table as the new character this season. In one interview, Cherry explained how Ashtray actor Javon "Wanna" Walton couldn't be in one of the nude scenes with her — and the scene is one of her favorites. Here's what she said.
Chloe Cherry joined the 'Euphoria' Season 2 cast as Faye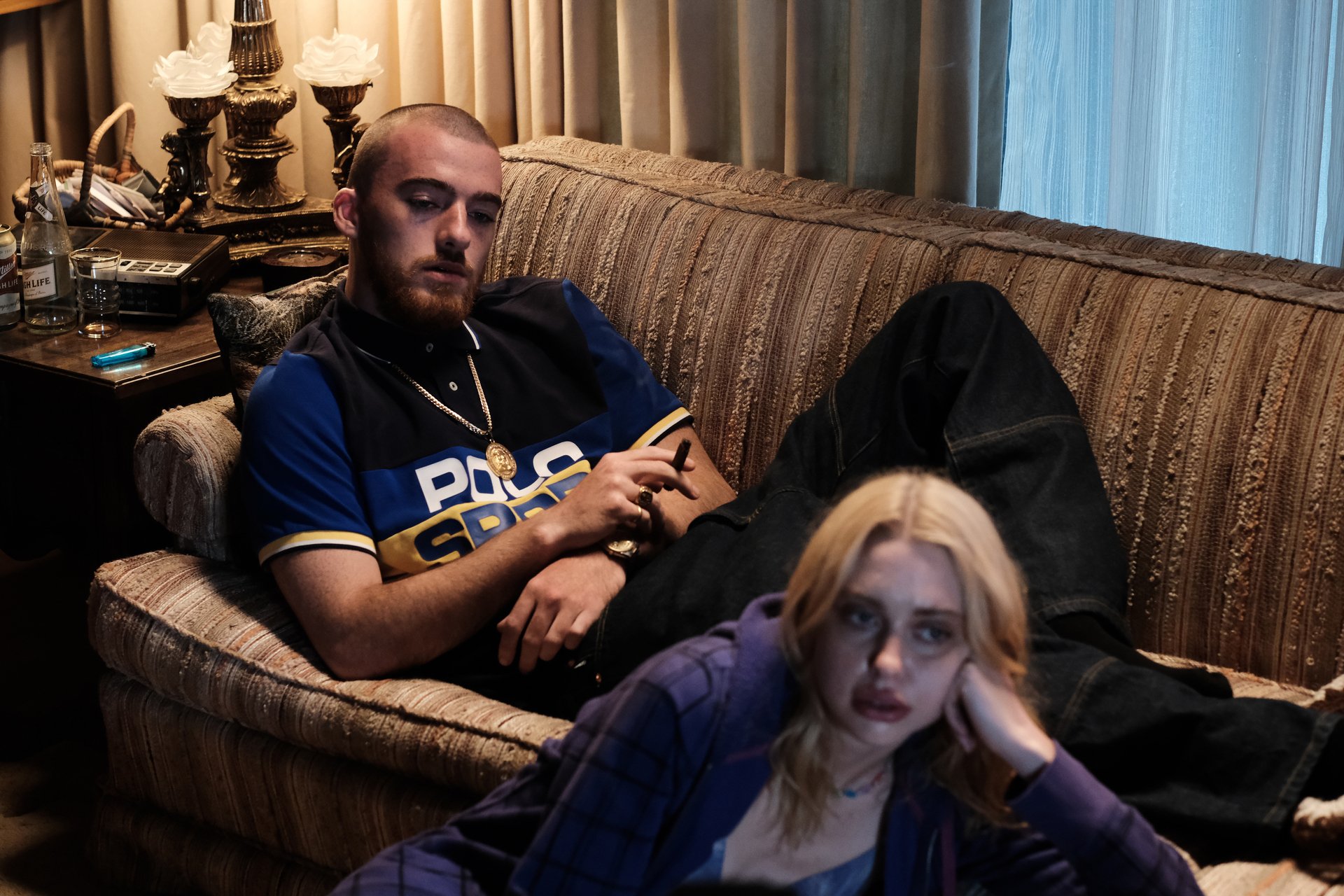 Chloe Cherry, the Faye actor known for living in Fez's house in Euphoria Season 2, never imagined she'd join the Euphoria cast. She got her start in the adult film industry at 18 years old and loved the show before she was ever contacted about taking on a role. During an interview with Interview Magazine, she explained how show creator Sam Levinson reached out to her after seeing her on Instagram.
"He thought I was funny and wanted me to audition, so of course I sent in tapes and everything," she explained. "I was so blown away that he wanted to audition me at all. It was the greatest honor of my life."
As for taking on her role as Faye, Cherry calls her character a "full-blown drug addict, but she still thinks, at certain points, that she's better and smarter than everyone else."
How old is Ashtray in real life? Chloe Cherry revealed actor Javon 'Wanna' Walton couldn't be in a nudity scene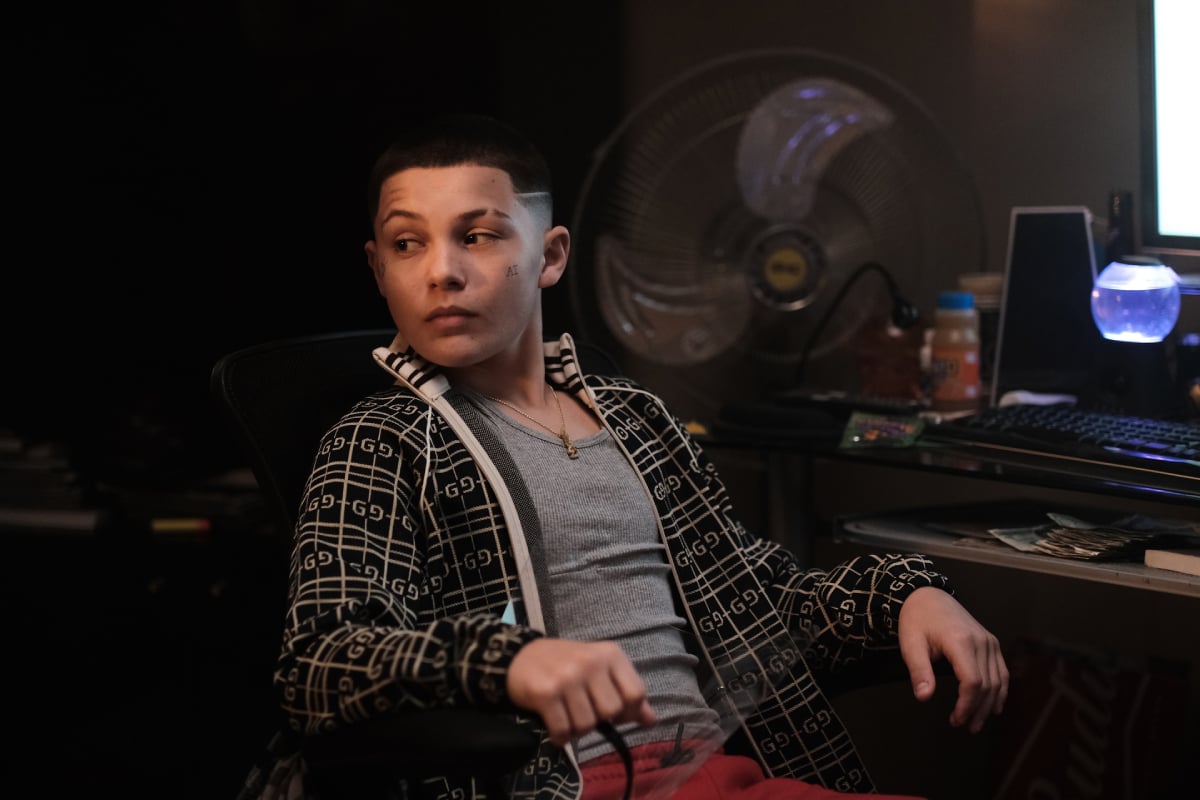 Chloe Cherry spends a lot of time on set with Fez actor Angus Cloud and Ashtray actor Javon "Wanna" Walton. Walton plays Ashtray, Fez's younger brother who was brought into the family by Fez's grandmother when Ashtray's mother abandoned him. Together, Fez and Ashtray deal drugs. And this leaves both actors in incredibly intense scenes together.
So, how old is Ashtray actor Walton in real life? He's just 15 years old, Complex reports. Cherry told Variety Walton couldn't take part in a nude scene at the beginning of Euphoria Season 2 presumably because of his age.
When Variety asked Cherry about her favorite scene, she said she loved shooting the first scene at Laurie's house. "That scene at the beginning where we're all getting stripped-down was so crazy — it had such wild energy to it, including the fact that Javon obviously couldn't be there while we shot it," she revealed. "It felt like there was so much tension and the timing had to be just right, and it felt overwhelming to make, but it was also good. That's the emotion we were trying to get."
'Euphoria' Season 2 Episode 8 will bring more tension between Faye and Ashtray
The Euphoria Season 2 Episode 8 trailer previews something devastating happening to Fez. He's on the ground with blood on his shirt yelling as police sirens go off around him. It's unclear exactly what happens. But fans know Faye and her boyfriend, Custer, certainly have something to do with it.
In Euphoria Season 2 Episode 7, Custer comes to Fez's house as Fez prepares for Lexi's play. Custer whispers something to Faye — and it's seemingly about how he's cooperating with the police so that Fez and Ash will take the fall for Mouse's death. Faye seems conflicted on what she hears. She likes Fez and doesn't want to see harm come to him, as he's helped house her in his home. But she also doesn't want to disrupt Custer's plan.
The finale will certainly show what Faye decides to do in the end. We hope to see Chloe Cherry revive the role in Euphoria Season 3.
Euphoria Season 2 Episode 8 airs Sunday, Feb. 27, 2022, at 9 p.m. EST on HBO Max.
Check out Showbiz Cheat Sheet on Facebook!
RELATED: 'Euphoria': Maude Apatow Answers if There Will Be More 'Fexi' in Season 3