'Chopped' Fans Are Tired of the Judges Always Being 'Mean' to Contestants
Cooking competition shows are a staple on Food Network. Shows like Chopped, Beat Bobby Flay, and Iron Chef have been around for a long time, and they get popular with every season. Fans never seem to get tired of watching contestants battling it out in the kitchen to win various prizes.
In such shows, chefs usually try to get in the judges' best books and accept criticism, whether harsh or light. However, fans aren't impressed with judges on Chopped for being mean to the contestants. Find out why.
When did 'Chopped' premiere?
RELATED: 7 Things You Don't Know About 'Chopped'
Chopped is a popular cooking competition show on Food Network. The show first launched back in 2009 and has had fans eating from their plate since then.
The show's format includes four chefs making various dishes from appetizers, entrees, and dessert rounds to come up with an impressive meal that would get them crowned as the winner.
Interestingly, while Chopped shows four chefs, a fifth chef is usually in the background and stays ready just in case one of the others opts out at the last minute. The four contestants battle it out for the grand prize of $10,000.
However, the grand prize changes in more intense competitions such as Chopped Grand Champions, where it becomes $50,000. The judges taste each individual's dish in every round and eliminate the contestant with the least memorable meal.
The show's format also includes a segment where the contestants select mystery boxes. Their reactions are usually honest since they never know what's in their mystery boxes.
They are also given 30 or 60 minutes, maximum to prepare their meals from the boxes, and are not allowed any additional time to make the recipe behind the scenes.
The judges taste the food even before it gets to the judging table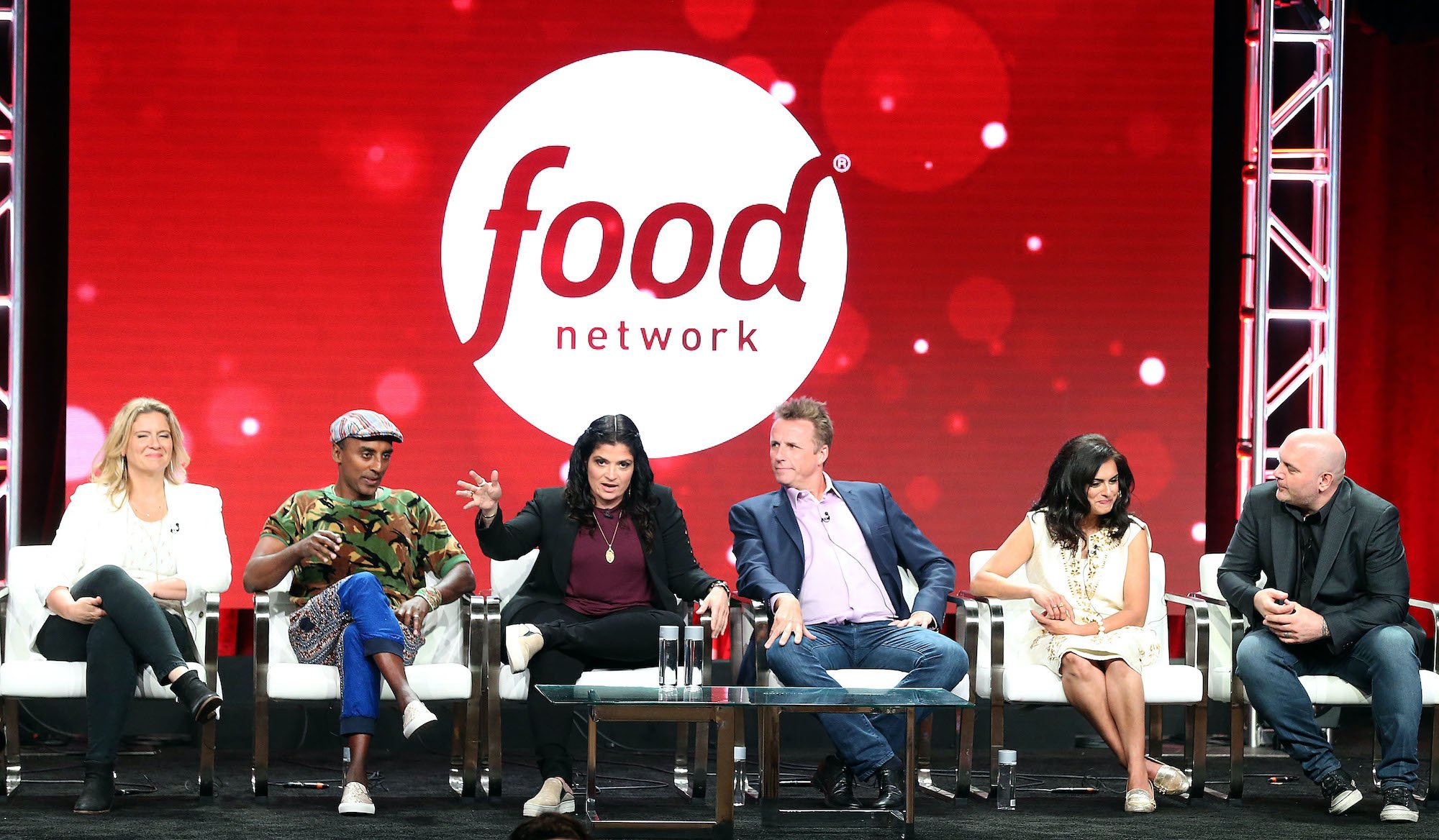 RELATED: Behind-the-Scenes Secrets Revealed: A 'Chopped' Champion Tells All
Reality shows aren't sometimes precisely as they seem. Although Chopped airs for one hour, it takes more than that to film one episode. The chefs always have to clean their stations between every round, the judges need time to eat the foods prepared, and there are several takes as the chefs have their meals judged.
With all the prepping and nitty-gritty involved, filming an episode can take about 14 hours to film. With that said, by the time the judges start tasting and judging the food, the cuisines are already cold and not as the contestants had intended. Hygiene is also always wanting. Chopped judge Ted Allen said that the judges get to see various hygiene issues from sweating to bleeding on plates.
Allen did admit that it can get pretty hot in the kitchen as the contestants are preparing their delicacies so much that the judges who are not involved with cooking also sweat. Allen also noted that the show focuses on sous chefs intentionally. This is because executive chefs do more of overseeing and less of cooking, and thus, sous chefs are given a platform for further success in their careers.
Fans are tired of judges being mean to contestants
RELATED: 'Chopped': The 1 Dish That Judges Never Want to See Contestants Make
The judging segment of Chopped can be intense for the contestants, and some fans feel like the judges are too mean to the chefs. A recent discussion on Reddit highlighted the difference in judging between Chopped and other popular food competition shows.
One user posted, "Chopped makes them sound really pretentious. On the other shows, they're actually very relatable," to which another user replied, "I agree. They seem so mean to everyone. And don't you dare defend your dish."
Some fans defended the show, noting that shows like Beat Bobby Flay and GGG are lighthearted as opposed to Chopped, which is "purposefully serious…and the contestants know what they are getting into beforehand".