'Chopped': People Really Don't Like Martha Stewart's Judging
Chopped is one of the best-known shows on the Food Network, and Martha Stewart is one of the best-known judges to appear on it. That doesn't necessarily mean that fans think the two of them should go together. 
Martha Stewart is not only a person but is also quite literally a brand name which suggests a certain coziness. However, Stewart's brand has been tarnished by other events even apart from Chopped. 
What is the premise of Chopped?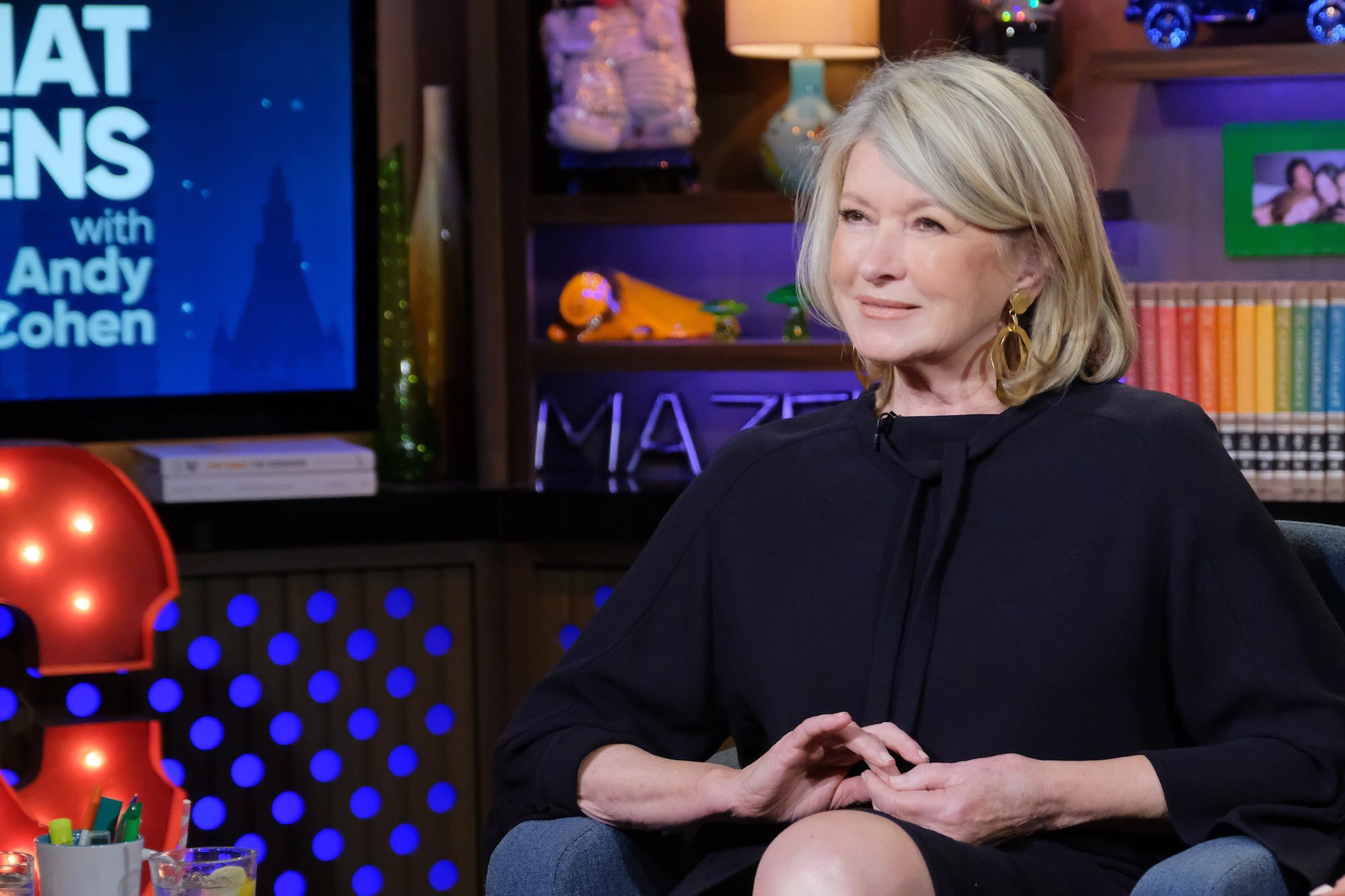 Chopped is one of the Food Network's reality show competitions. Whereas The Worst Cooks in America tries to make lemonade out of metaphorical lemons in the kitchen, Chopped works with more seasoned chefs. 
Four chefs compete in a three-round contest, with the goal being to incorporate unusual combinations of ingredients into dishes that are evaluated by a panel of three judges. The chefs are each given a basket containing four mystery ingredients and they must that use all of them in some way.
The challenge is that the ingredients typically do not go together tastefully.  For example, in an episode titled "Yucca, Watermelon, Tortillas," the ingredients were watermelon, canned sardines, pepper jack cheese, and zucchini. 
The chefs are allowed to use a  pantry and refrigerator stocked with a wide variety of other ingredients The kitchen also includes a variety of tools and equipment for the chefs' use, with the idea being that the other ingredients and the tools might make the initially unappealing combinations appealing. 
Martha Stewart has her ups and downs
Chopped has run on The Food Network for 44 seasons, and Stewart has been a judge on seasons 36 and 38 through 43. Having a name like Stewart's on the show would be a feather in the cap, but some people find the feather irritating. 
For many years, Stewart's name was synonymous with tasteful products. She gained prominence through the show Martha Stewart Living, which ran from 1993 to 2004. Her bio on PBS reads:
"Millions of people rely on Martha Stewart as a source of useful how-to, information and a guide for all aspects of everyday living — cooking, entertaining, gardening, home renovating, collecting, organizing, crafting, holidays, healthy living and pets."
Fairly or not, her brand was tarnished when she served a four-month prison sentence on stock trading charges in 2004. Despite the intense media publicity and public shaming, Stewart and her media empire rebounded. She again became a sought-after name, as evidenced by her engagements on Chopped and other shows. She has a net worth of $400 million. 
Why don't fans like Martha Stewart on 'Chopped?'
Stewart may have recovered from her fall from grace, but that doesn't mean everyone thinks of her positively. On a Reddit thread asking "Which Chopped Judge is the most pretentious?"
Stewart got more than a few votes. "Martha Stewart is the worst. Who the hell eats ice cream with chop sticks!?" one fan exclaimed. "Can't get more pretentious than her" another person said. 
To be fair, other judges came in for scorn too, with one fan posting, "The correct answer is Scott Conant and it's not even close " The topic starter picked "Geoffrey Zakarian, with Conant and Chris Santos not far behind. 
Stewart has faced criticism in other quarters too. A Business Insider article the best and worst cooking shows to watch, Martha Stewart's Cooking Show was listed as one of the worst, with chef Deanna Kang saying, "There is very little explanation of why certain ingredients are chosen over others and little mention of how flavors play together. All she seems to say is 'mix this and that together.'"
At the same time, Chopped was listed as one of the best shows. The critical knife cuts both ways, although a bad review is hardly the worst thing that can happen to a cooking show.