Are Chris Brown and Soulja Boy Mad at Kanye West Over 'Donda' Album?
Kanye West finally released his long-awaited tenth studio album Donda on August 29. West's listening parties in Atlanta and Chicago were magnets for controversy, and now that the album has been released, Donda is still making headlines.
But when people aren't taking issue with the content of the album or who appeared at the listening events, they are complaining about what – or, more specifically, who – didn't make the final cut. 
Chris Brown and Soulja Boy have been particularly vocal about their contributions being edited from the released version of Donda. Here's everything they have said about West since the album dropped. 
Chris Brown and Soulja Boy were rumored to be featured on Kanye west's 'Donda'
The day after West released Donda, Soulja Boy posted a video on Twitter. He captioned the video, "Here's my 'Remote Control' verse. F— Kanye. #Donda." The video shows Soulja Boy rapping and dancing along while a track plays. 
"Remote Control" is the 12th track on West's Donda, and Soulja Boy did not make the final cut or the credits. 
Chris Brown's vocals remained on Donda, but the singer still seems to be mad at West after he allegedly cut one of Brown's verses from the album. Brown's vocals are still on the chorus of "New Again," Donda's 18th track. Brown also received a credit on the album. But, other than barely perceptible background vocals in the chorus, there is no verse or other contribution from Brown. 
Chris Brown insulted Kanye West in his Instagram Stories
Brown and West have a mostly friendly history. Brown appeared on West's 2016 album, The Life of Pablo, on the track "Waves," and West gifted Brown a Yeezy Truck last year.
However, gifts and former collaborations aren't enough to mollify West's possible recent slight against Brown. Brown took to Instagram to air out his feelings about West cutting his verse from Donda.
"Kanye a whole hoe," Brown posted in an Instagram Story shortly after the album's release. In another story, he added, "Nah he tweakin." Both posts have since been deleted.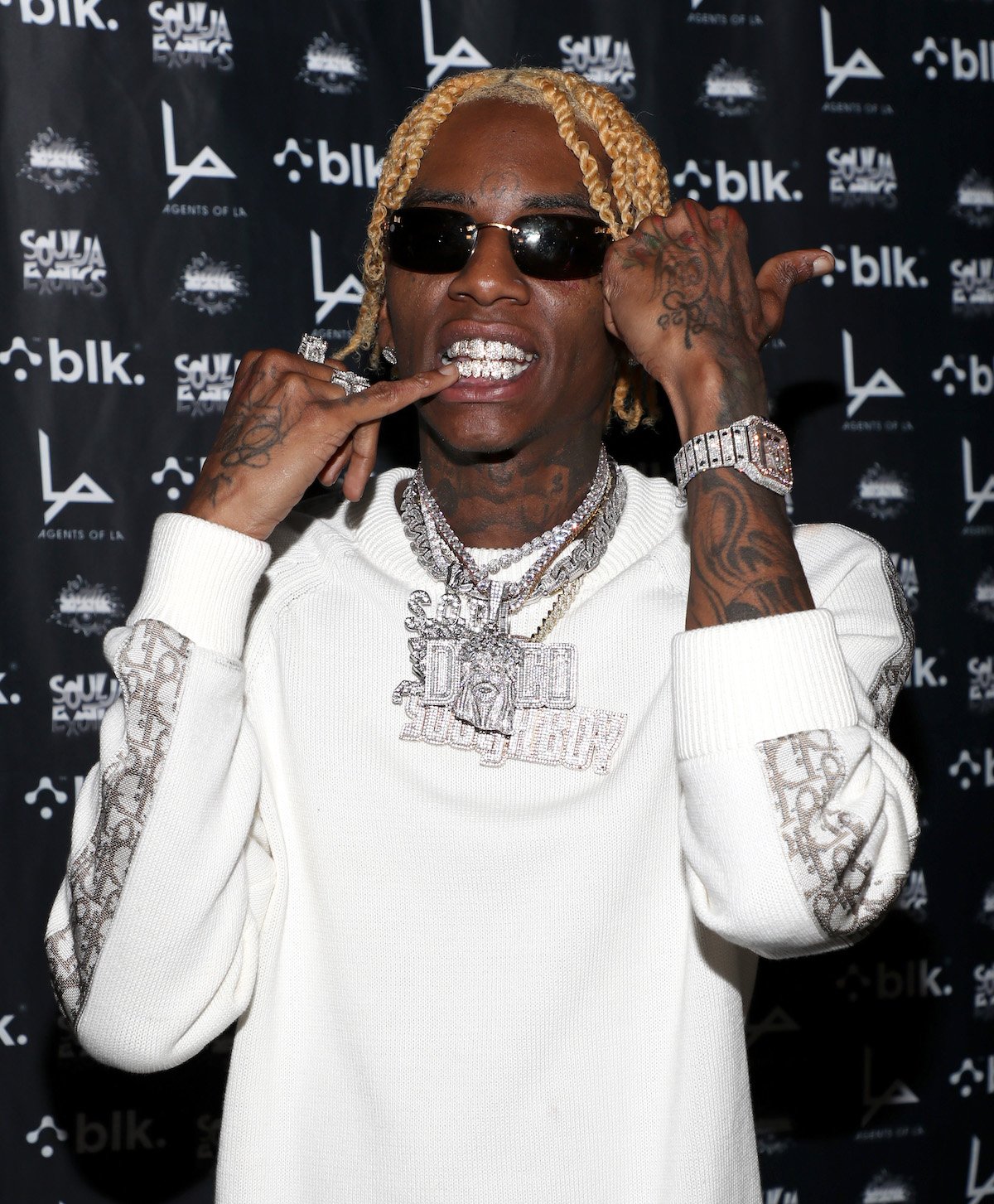 Soulja Boy revealed his grievances with Kanye West on Instagram and Twitter
While Brown hasn't explained exactly why he is upset with West, leaving fans to speculate that West removed his verse from the album, Soulja Boy has made his reasons known. Also, Brown's Instagram Stories insulting West either automatically deleted after a day or Brown deleted them himself, but Soulja Boy's grievances against West are still all over his Twitter and Instagram accounts. 
"That nigga Kanye weird af," Soulja Boy tweeted. "Idk how to feel, Kanye sent me that song "remote control" and I don't hear my verse on it… hmm fuck that nigga." According to TMZ, Soulja Boy also called West a coward.
Soulja Boy has continuously posted on social media about how West wasted his time by contacting him for a collaboration, only to exclude him from the final version of the album. 
West has yet to respond to Soulja Boy or Brown.