Chris Evans and Lily James Have Been Dating Since Before Lockdown Claims Source
Chris Evans and Lily James continue to spark romance rumors following their second sighting in London. The two enjoyed a night out in London over the weekend and later got extra cozy during an adorable date in a park. The actors have not confirmed that they are together, but an insider claims that their romance started before the lockdown went into effect a few months back.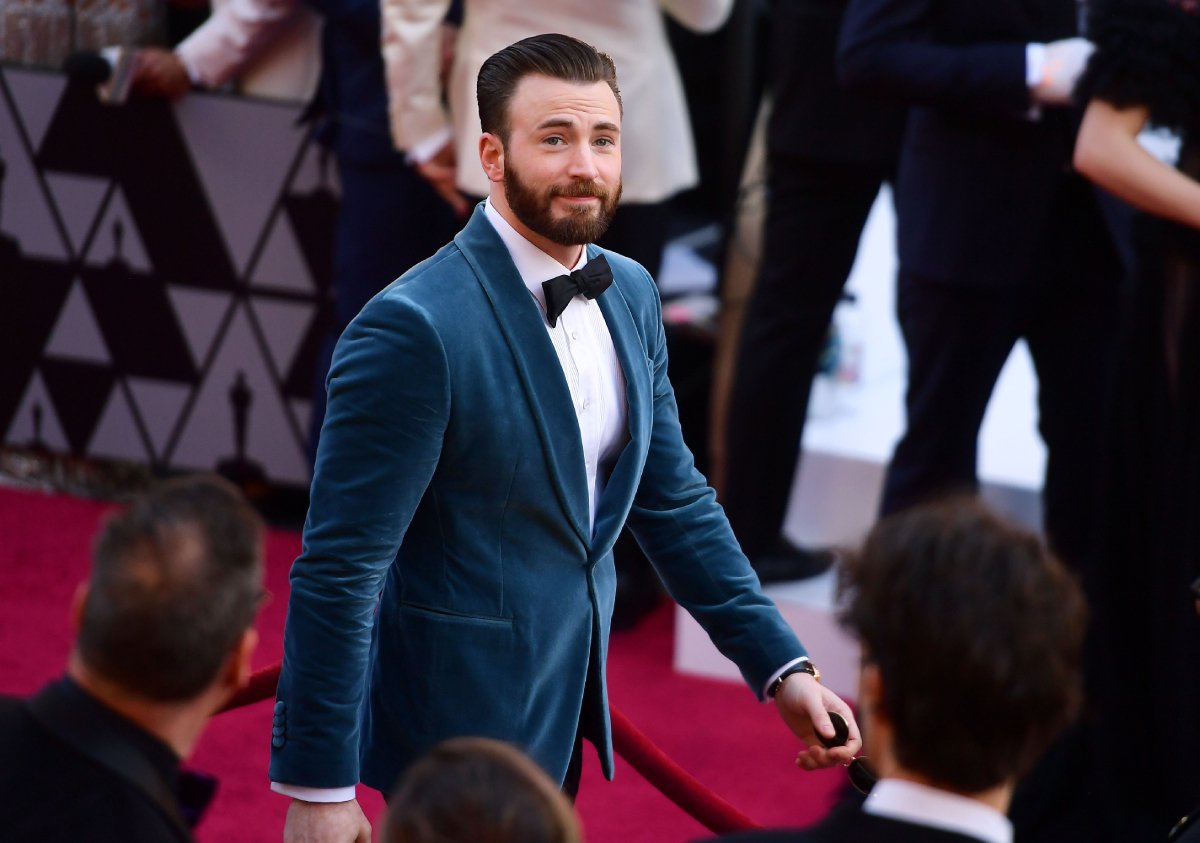 Chris Evans sparks romance rumors
When the coronavirus pandemic first hit, Evans isolated in his house in Massachusetts but managed to say in the spotlight. The actor took part in some promotions for Defending Jacob and even did an interview with his Marvel co-star Paul Rudd.
But as countries began to ease restrictions, Evans flew to London where he recently sparked romance rumors with James.
Reports of a romance surfaced after Evans and James were spotted at the same club in London. The pair left the venue in the same taxi and drove to his hotel, The Corinthia Hotel, where she was seen joining Captain America himself inside.
Considering how there is currently a ban on Americans traveling abroad, it is interesting that James was allowed inside the hotel. Although Evans likely got in the country because he is filming Little Shop of Horrors, Americans are supposed to quarantine themselves for two weeks.
This has raised a bunch of questions about the nature of Evans' relationship with James, with some fans speculating that their romance may have started a while ago.
Inside the UK's bubble rules
With coronavirus cases on the rise in America, Cinema Blend reports that those traveling to the UK are supposed to quarantine themselves and then remain in their own bubbles to help prevent the spread of the virus.
There are various classifications of bubbles, including ones for family and work. With Evans visiting the UK for a film, he should only be in contact with people that are working on the same project.
It is unclear why Evans and James were allowed to hang out with each other given the bubble restrictions. We cannot confirm that they are dating, but this would allow them to spend time together without violating any of the rules.
James was last linked to Matt Smith (The Crown). The two parted ways in December after dating for five years. They reportedly got back together, however, during the lockdown and were last spotted together in May of this year.
While the Captain America star and James have not confirmed that they are dating, there seems to be somewhat of an overlap because an inside source claims that their romance started before the coronavirus pandemic.
How long have Lily James and Chris Evans been dating?
Amid all the speculation about Evans and James, an anonymous source told @deuxmoiworld that their romance actually started a few months ago. It is unclear where the source got their information, but they assured fans that the two have been dating "for quite a while."
The insider stated that they have known James since she was a kid and that the actress has been dating Evans "since before the lockdown."
Although we cannot back up the source's claims, Evans and James were spotted together a second time after their hotel rendezvous. A few days ago, the two enjoyed what looked like a date in the park.
Evans and James kept the outing casual and got some ice cream before sitting in a park in London. They both appeared to have a blast together and couldn't stop laughing throughout their conversation.
Back in January, Evans revealed that he was a single man. He has previously noted that he wants to settle down and start a family, while sources say that he is also looking to be "more private with his love life."
We don't know if Evans and James have started a romance, but they certainly looked the part during their adorable date in the park. Considering how Evans is trying to keep his relationships private, it might be a while before we get official confirmation.