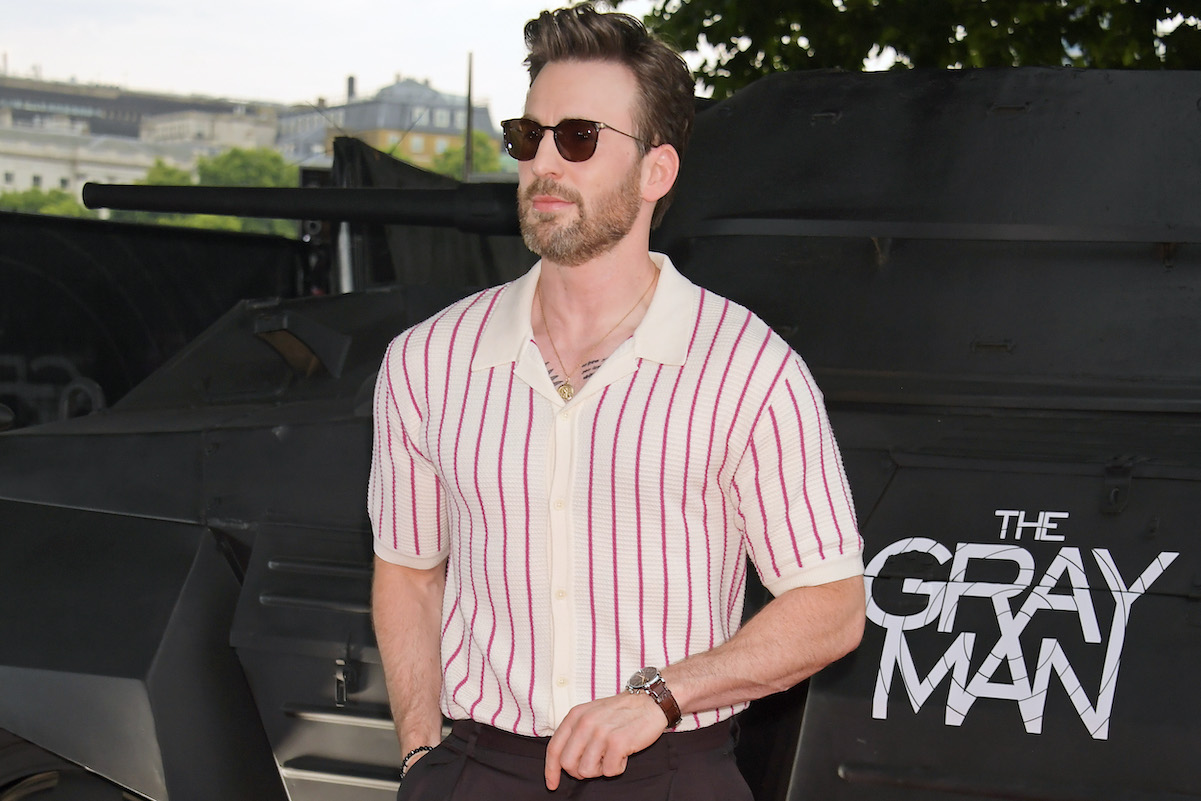 Chris Evans
Chris Evans is an American actor known for playing Captain America/Steve Rogers in the Marvel Cinematic Universe. His stint as the comic book superhero began with Captain America: The First Avenger. He reprised the role in nearly a dozen Hollywood blockbusters, from The Avengers to Avengers: Endgame. 
Evans has also appeared in well-received non-Marvel films, such as Knives Out, Gifted, Scott Pilgrim vs. the World, and Snowpiercer. But his big break in the MCU catapulted him to superstardom and garnered him tens of millions of followers on social media.
In addition, he has dabbled in producing and directing. For instance, he executive-produced the 2020 TV miniseries Defending Jacob and the 2014 movies Playing It Cool and Before We Go, which he also directed.
Evans also uses his celebrity status to shine a spotlight on political topics. In 2017, he co-founded the nonpartisan civic engagement website A Starting Point to inform American voters about political issues.
---
Full name: Christopher Robert Evans
Birthday: June 13, 1981
Hometown: Boston, Massachusetts
Height: 6'0″
Net worth: $110 million
Top movies: Captain America: The First Avenger, The Avengers, Captain America: Winter Soldier, Avengers: Age of Ultron, Captain America: Civil War, Avengers: Infinity War, Avengers: Endgame
Odd jobs before he was famous: He starred in the music video for Marilyn Manson's "Tainted Love."
Fun fact: Captain America wasn't Evans' first Marvel superhero gig; he also played the Human Torch in the mid-2000s films Fantastic Four and Fantastic 4: Rise of the Silver Surfer.
---
Featured Articles:
Chris Evans' Siblings and Parents: Here's a Closer Look at the Actor's Family
---
Why Scarlett Johansson Says Her 'Great Friendship' With Chris Evans Is Similar to Natasha and Steve's
---
Chris Evans' 'Captain America' Co-star Admits They Beat Each Other 'Black and Blue' In 1 of the Most Infamous Fight Scenes in the MCU
---
MCU Stars Chris Evans and Sebastian Stan Once Dated the Same Woman in the Same Year
---
Follow Chris Evans on Instagram and Twitter.
Read more about Chris Evans' career, personal life, and latest projects: