Chris Evans and Scarlett Johansson Could Be Starring in Yet Another Movie Together
Sooner or later, everyone in Hollywood will be involved with Marvel Studios in some way or another. After all, the franchise is stronger than ever with 23 movies — including the biggest hit of all time, Avengers: Endgame — under its belt. While the Marvel Cinematic Universe is certainly a driving force in the industry, it's also a hell of a networking opportunity.
When you play in the same sandbox together long enough, you're likely to forge bonds. Case in point, Chris Evans and Scarlett Johansson have emerged one of the strongest real-life friendships in the MCU. But their bond didn't start with The Avengers. It goes much further back, and as it turns out, Avengers: Endgame won't be the last time they share the screen.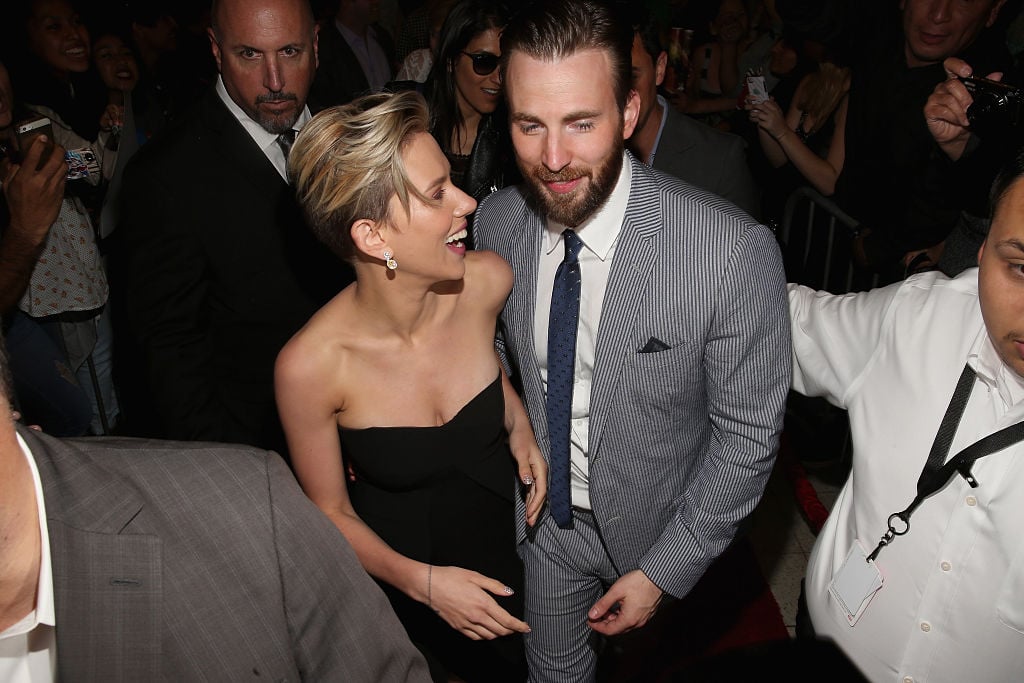 Chris Evans joins Scarlett Johansson in the new 'Little Shop of Horrors'
Before we get to Evans' and Johansson's big-screen history, let's talk about their next project. The news just dropped Evans has joined the cast of director Greg Berlanti's Little Shop of Horrors remake. Berlanti's film is a redo of the 1986 musical from director Frank Oz. That release is itself based on the stage musical inspired by a 1960 B-movie from director Roger Corman. So let's check the remake complaints at the door.
Evans will play Orin Scrivello, the sadistic dentist previously played on-screen by Steve Martin. In previous depictions, Orin is an abusive, drug-addicted, and wholly irredeemable character. He also has his own musical number, the raucously foul "Dentist!" Evans previously voiced his interest in starring in a musical — even name-dropping this very role in Little Shop of Horrors — in a 2019 piece for The Hollywood Reporter.
For her part, Johansson is attached to star as Audrey, the female lead opposite Taron Egerton's Seymour. Ellen Greene and Rick Moranis played those roles in the 1986 film. When audiences meet Orin, he and Audrey are dating. Observing Orin's abusive treatment toward Audrey, Seymour plots how he can get rid of the dastardly dentist. Of course, he gets some guidance from man-eating plant Audrey II (voiced by Billy Porter).
Chris Evans and Scarlett Johansson's screen history goes beyond Marvel
For Evans, the despicable character neatly builds on his trouble-making turn in Knives Out. The actor is understandably making an effort to take on roles vastly different from Steve Rogers. As far as fans know, he is done with the MCU for good. Both Evans and Johansson agree Cap's send-off was perfect. Including the Captain Marvel post-credits scene, the two stars appeared in seven Marvel movies together from 2012 to 2019.
However, Marvel Studios head Kevin Feige can't take credit for kickstarting Evans and Johansson's friendship. Rather, the actors first shared the screen in 2004's teen comedy The Perfect Score. The film follows a group of high school students who plan a heist to steal the answers to the SATs in order to ensure their futures. Alas, despite starring two future superstars, The Perfect Score only earned $10 million at the box office.
Evans and Johansson worked together again in 2007 when the latter starred in The Nanny Diaries. As the title implies, Johansson plays a recent college graduate who accepts a nanny job. Evans is her love interest, a man who lives in the same building and whom she refers to as "Harvard Hottie." The Nanny Diaries was only a modest hit, but it kept Evans and Johansson on each other's radars until Feige reunited them once again.
Will Captain America make a cameo in the 'Black Widow' movie?
For all intents and purposes, Evans is done with the MCU. But Johansson's finally getting her Black Widow movie. Seeing how much the two stars love working together, is it possible fans could get a surprise cameo from Cap in Black Widow? After all, the timeline places director Cate Shortland's movie in between Captain America: Civil War and Avengers: Infinity War. So it's possible the film ends with Cap forming the Secret Avengers with Natasha.
Such a move would not undermine the characters' fates in Avengers: Endgame. But it would allow Evans and Johansson to add a 10th entry to their shared filmography before Little Shop of Horrors. Besides, if rumors of Robert Downey Jr.'s appearance in Black Widow pan out, the film could be the MCU's (and fans') very last chance to see these three in the same movie. Here's hoping Steve Rogers and Natasha Romanoff share one more scene.