Chris Evans' 'Knives Out' Co-Star Thinks the Captain America Star May Have Leaked His Nude Photos on Purpose
Chris Evans made headlines last month when he accidentally leaked some NSFW photos on social media. The Marvel star quickly deleted the pics, but the internet still went crazy. While some were able to screengrab the nude photos and share them, others came to the actor's defense. The controversy has since died down, but not before the actor, his family, and his colleagues had some fun with the scandal. Now, one of Evans' Knives Out co-stars has shared her theory about what happened. She says that Evans leaked the racy pics on purpose.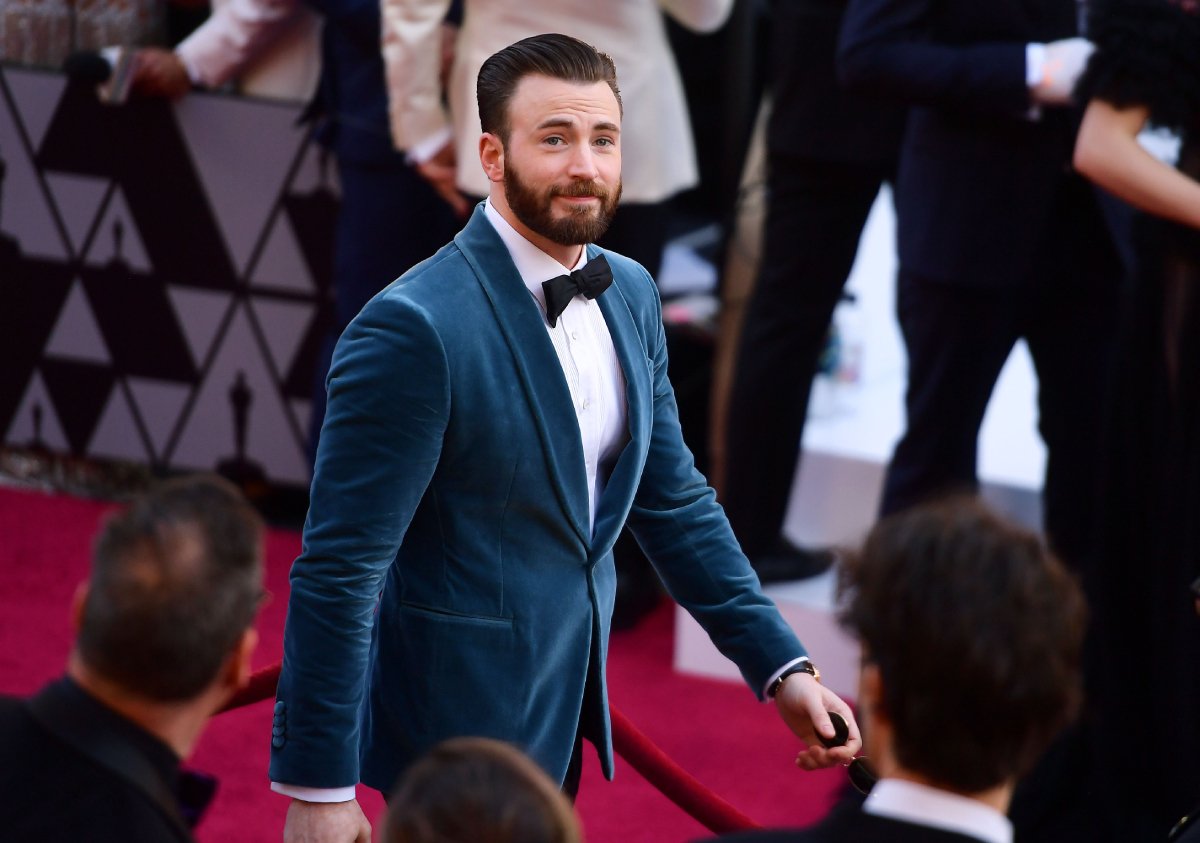 Inside Chris Evans' NSFW photo leak
According to Fox News, the accidental photo leak occurred when Evans shared a pre-recorded video of his family on his Instagram Stories. When the video ended, the Marvel star's phone seemingly jumped to a photo album.
There were a few NSFW images in the photo album. One of them appeared to be an erect penis. Even though Evans' face wasn't visible in the photo, many of his 5.9 million followers believed it was the actor in the pic.
Another photo in the camera roll appeared to be one of Evans' old headshots. Someone appeared to have added the caption, "Guard that p**sy." Many wondered what that could be a reference to. Some thought it could be about Avengers' allies the Guardians of the Galaxy.
Instead of the situation devolving into a nasty scandal, Evans' brother and one of his co-stars joked about the pics. Scott Evans waited until the following day to tweet, "Was off social media for the day yesterday. So. What'd I miss?"
The 'Knives Out' star admitted the photo leak was embarrassing
Evans' Avengers co-star Mark Ruffalo also chimed in. Because Ruffalo is a vocal opponent of President Trump, he took the opportunity to slam the POTUS.
"@ChrisEvans Bro, while Trump is in office there is NOTHING you could possibly do to embarrass yourself. See… silver lining," Ruffalo said.
A few days after the accidental leak, Evans finally responded to his gaffe. First, he tweeted, "Now that I have your attention [face-palm emoji]…VOTE Nov 3rd!!!" Evans has since taken down that tweet. But, he later appeared on The Tamron Hall Show and addressed the mistake.
RELATED: Chris Evans Almost Married Jessica Biel and Other Surprising A-Listers Captain America Has Dated
"Something happened this weekend?" the 39-year-old joked when Hall asked about the pics. Evans went on to say that it was "an interesting weekend full of lessons learned." The Captain America actor also admitted the weekend had "a lot of teachable moments."
"Things happen. It's embarrassing, but you gotta roll with the punches. I will say, I have pretty fantastic fans who came to my support," Evans said.
Chris Evans' 'Knives Out' co-star thinks he leaked the nude photos on purpose
As We Got This Covered notes, the wholesome support that MCU fans gave Evans was a positive twist to a story that could've been a nasty scandal. But now that the situation is in the rearview mirror, Evans' Knives Out co-star Jamie Lee Curtis has offered up an interesting theory.
During an appearance on The Kelly Clarkson Show, Curtis said she thinks Evans may have done it on purpose. Curtis believes it's possible that Evans staged the whole thing to get people's attention.
"My boy! Proud of him. Got MY attention! My question is this, he's so smart and such an unbelievably beautiful human being, I'm wondering if it was even planned?" Curtis said.
Clarkson agreed, saying that Evans is so "clever" he possibly planned the photo in an attempt to get people to vote. Curtis explained that she thought about making a joke on social media about Evans' pic. But, she changed her mind.
Curtis said she thought about joking that Evans' took after his movie father, Don Johnson. This would've been a fun reference to the actor who played Evans' father in Knives Out. However, she changed her mind because she's "really, really close friends with Melanie Griffith.
As Curtis noted, Griffith was married to Johnson twice. She says she couldn't make the joke because Griffith has been one of her best friends for "forever."