Why Chris Evans Says Playing Captain America Made Him Feel Bad About Himself
After playing Steve Rogers, aka Captain America, for almost a decade, it's no surprise some viewers find it difficult to separate Chris Evans from his Marvel character. We know the actor is proud of his work within the franchise. But of course, there's bound to be challenges that follow. For one, Cap is basically the epitome of perfection and serves as a role model for younger audiences. And recently, Evans admitted he put pressure on himself to meet the "impossibly high" standards set by Captain America.
Chris Evans discusses how it felt when he started playing Captain America
On June 25, Evans spoke with Ant Man's Paul Rudd on Variety's Actors on Actors series. In the middle of their chat, Evans opened up about first playing Captain America and Steve Rogers back in 2011. He described the experience as "intimidating and overwhelming" at first, as viewers had expectations of the beloved and established Marvel character. But even so, the actor knew he would be just fine. 
"They make you feel so comfortable. It feels like such a group effort," Evans said of working with Marvel. "You know that every decision is going to be vetted over endlessly and it's a real landscape of competing ideas and the best idea wins. And that's how they end up with so many good movies. So very quickly, you put down your fear and recline a little bit and recognize you're in good hands."
Meanwhile, Evans recognized his influence on kids who look up to Cap, especially now that social media allows a deeper connection between fans and actors. He said:
We live in a much different time now. Back when I was young, celebrity was far away. Actors were only accessible through their work. Now, you have this other channel where you can actually offer a little bit more of who you are, which is a tricky tightrope to walk. But it is nice to be able to share a little bit extra, especially playing a character that I respect so much, and trying to create this nexus between the work you do and the impact you might want to have on kids. 
Evans later added, "It's nice to interact with kids, especially when they walk away feeling something that the character put in their head already."
Chris Evans opens up about the pressure of playing Captain America and Steve Rogers
Although Evans embraces fans who connect him to his Marvel character, there are some pitfalls that come with it. Still speaking on Variety's Actors on Actors series, Evans answered whether he felt any pressure to portray Captain America and Steve Rogers — aka the "perfect person," according to Rudd. 
"It's probably not pressure put on by the world,' Evans said. "You know, when you spend a lot of time with the character and when you try to find your own parallels with it, you end up — more often than not — falling short of a character like Steve Rogers."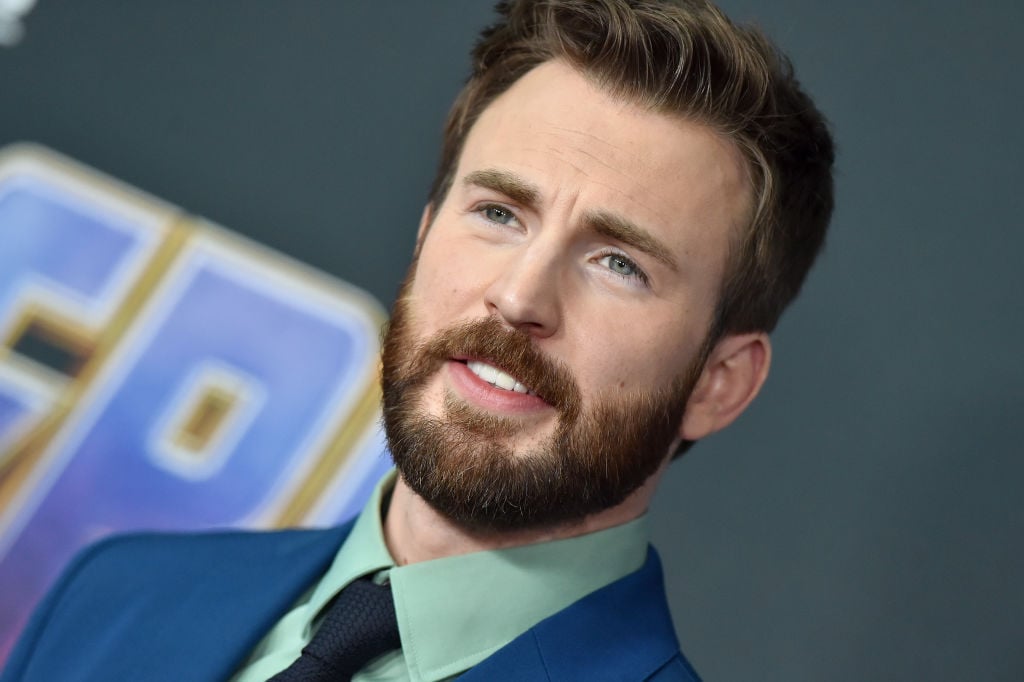 He continued, "The bar is set impossibly high. So in a very personal, intimate way, you kind of feel a little bit like a pebble in your shoe that you could be doing more. You could be trying harder."
Evans also shared it was hard not to take in some parts of Cap after playing him for so long.
"If the narrative in your head for 10 years has been trying to think how this character would think, it's hard not to absorb at least a little bit of it, and like I said, end up feeling bad about yourself," Evans said. "But I wouldn't say I feel pressure from the outside. I'd say you put pressure on yourself."
Check out Showbiz Cheat Sheet on Facebook!