Chris Evans Reveals What He Wants To Change the Most About the Captain America Character
Chris Evans wants to see his character evolve in a few ways.
Chris Evans is easily one of Hollywood's most recognizable faces. Thanks to the massive success of Marvel's Captain America and Avengers franchises, he's received considerable wealth and fame. 
He's noted on several occasions that accepting the role of Captain America was one of his best life decisions, but he still has a few gripes about the character. 
Evans recently admitted that there are a few things he'd like to see more of from Captain America, especially regarding his character development.
Chris Evans wants Captain America to have more personal conflict in Marvel films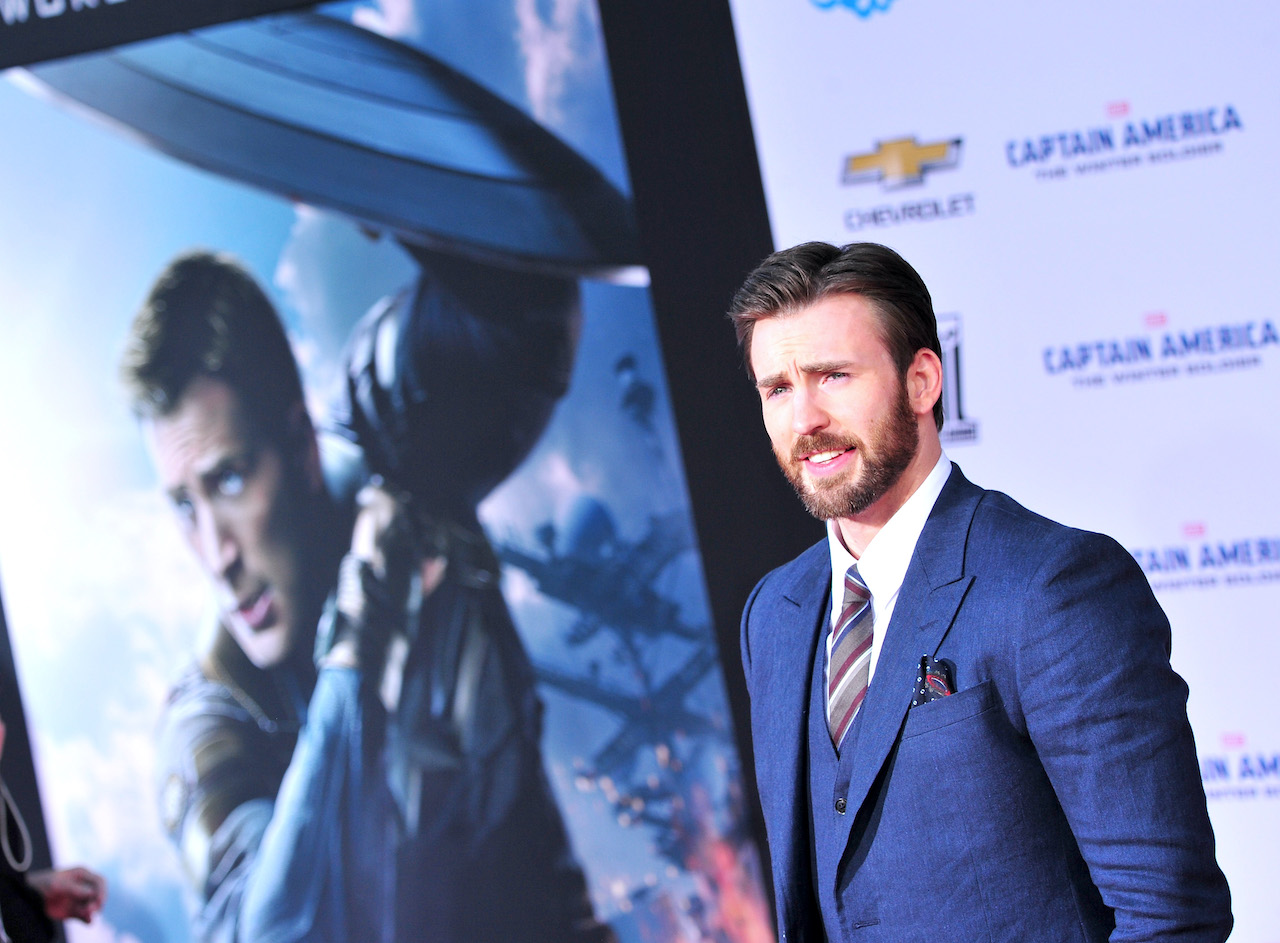 Evans opened up about his desires for Captain America during a recent interview with BBC Radio 1. 
"I just like any time they give him conflict," Evans said. "Like I said, he's got these kind of, very clean, clear view[s] of the world and I think that can come across at times as—not vanilla, but just being stern and having convictions isn't dynamic enough on screen."
In his opinion, Captain America's rigid characterization makes him a one-dimensional superhero that's boring to watch. 
"If you just have that approach you're just kind of like your friend's scary dad," Evans added. "And you're just like, he really has a presence, but I don't know anything about him. And I think the best thing about Cap is when you see him affected by things, when you see him emote, when you see him concerned and unsure."
Evans added that he'd like to see a more human side of Captain America. 
"So moving forward, as long as we can make him kind of human and make him not always so strict and confident," Evans said. 
He was hesitant to accept the Captain America role at first 
The Captain America role has drastically changed Evans' life, but believe it or not, there was a period where he wasn't sure he wanted to sign on to the franchise.
"You know, it was something that I—they were interested in me auditioning and I was a little apprehensive, and it's kind of strange," Evans said. "The more I kind of resisted, the more they kind of pursued, and eventually, they offered it."
Eventually, Evans relented, and his acting career has subsequently exploded.  
"And it took a little bit of soul searching and talking to a few people because I was a little tentative," Evans said. "But then I ended up going for it and it honestly was the best decision of my life." 
The 'Avengers' star didn't like the idea of signing a 6 movie contract
Evans admitted in the same interview that he was hesitant to sign on because of the massive contract Marvel Studios was offering him.
"Thought about it and just felt 'This isn't the way I want to do this,'" Evans recalled. "It was a big contract, it was a six picture thing and I just like making movies one at a time."
He didn't like the idea of being married to one film franchise for the foreseeable future. 
"If at any moment you don't respond well, or if at any moment you want to shift focus, you're afforded that opportunity, and the problem with a contract like that is if you have those hesitations or reinvented desires you can't pursue them, because you've gotta go back into the suit. And that was scary," Evans said.