Chris Evans Once Shared This Oscar-Winning Film Helped With His Anxiety: 'It Felt Like a Support Group'
Chris Evans has been very open about his anxieties in the movie business. The actor even almost rejected his well-known role as Captain America due to fears h eventually overcame. But there was one fairly recent Oscar-winning film that had a hand in helping the actor with his anxieties, so much so he compared it to group therapy.
Chris Evans turned down Captain America several times due to fear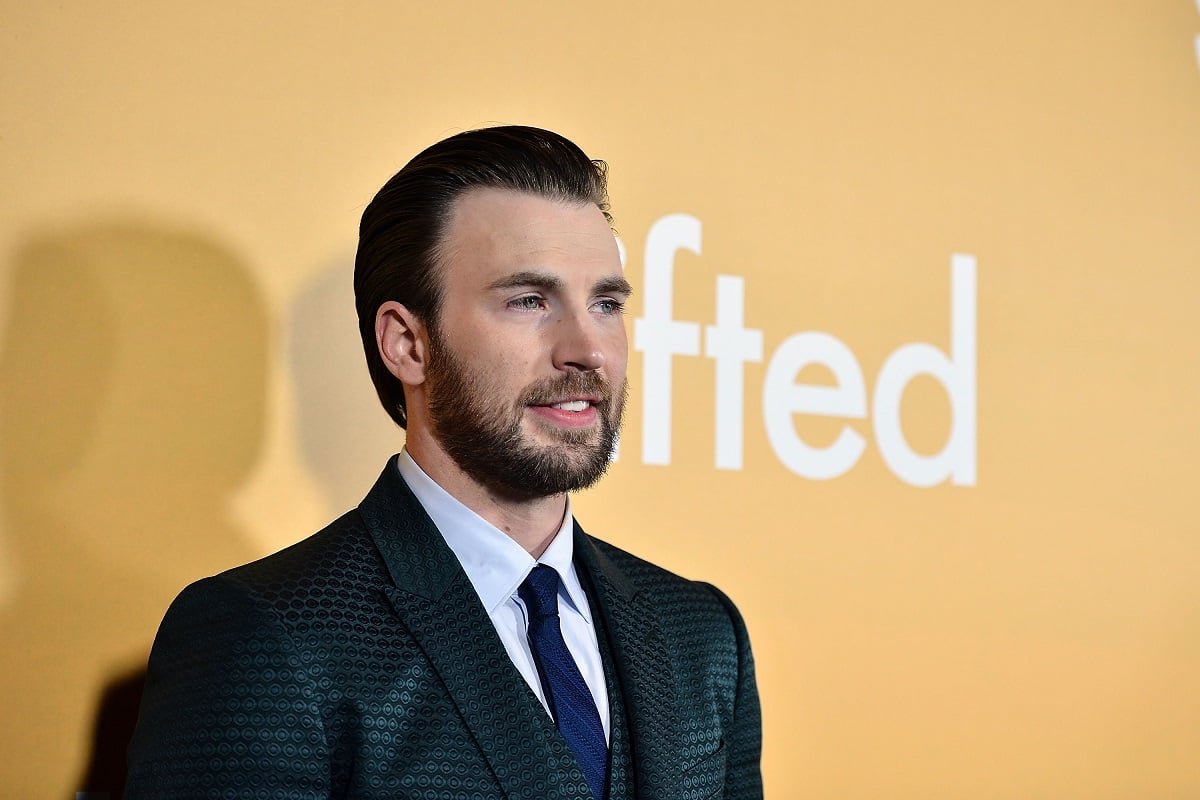 It may be hard to imagine anyone else as Captain America other than Chris Evans. But there was a point in time where casting someone else as the superhero might have been a possibility. This was because Evans initially rejected the role. This was in no small part due to his anxieties about the entertainment business. Initially, some of that anxiety came from his own experiences with the industry.
In an interview with The Hollywood Reporter, Evans opened up about the quality of the films he was making. Some of these films received bad reviews from critics, which made Evans question his judgment in filmmaking.
"There was a period of time where you start thinking, 'Man, I can't make a good movie. I don't know what it is. … I wonder how many chances I'm gonna get at this,'" he said.
A turning point came when Evans filmed the film Puncture in 2010. This was due to him doubting his profession altogether.
"It was the first time I started having mini panic attacks on set," Evans confided. "I really started to think, 'I'm not sure if this [acting] is the right thing for me, I'm not sure if I'm feeling as healthy as I should be feeling.'"
This all changed when he was offered the part of Marvel's Captain America. Much to his agents' disappointment, Evans rejected the opportunity. He was concerned with the level of fame being successful in the role might bring him. Eventually, however, after speaking to friends and family, he decided to take the part.
"It was the best decision I've ever made, and I really owe that to [Marvel chief] Kevin Feige for being persistent and helping me avoid making a giant mistake," he continued.
Chris Evans compared this Oscar-winning film to group therapy
There was one film that Chris Evans connected to on a personal level that helped with the star's anxieties. 2014's Birdman, starring Michael Keaton, was about an actor who once played a superhero, and was hoping to revitalize his career. Seeing the difficulties Keaton's character had to face was incredibly relatable for the Avengers Endgame star.
"The last movie I saw: Birdman. Loved it. It was very helpful to me," Evans told Esquire. "Sometimes in this business, it's easy to feel like you're the only one struggling or you're the only one who has these anxieties or insecurities. It's a tricky business, a very heady business. Actors, in general, are heady people."
He also likened seeing the movie to group therapy.
"Just seeing a movie so beautiful bringing to life someone who is struggling with all those things I just mentioned … it felt like a support group or something. It was nice. It was just nice to relate," he added.
Sebastian Stan was also 'haunted' by 'Birdman'
Chris Evans wasn't the only Marvel superhero who was deeply affected by Birdman. Evans' Winter Soldier co-star, Sebastian Stan, was also moved by the film's narrative. As many know, Stan plays Marvel's Bucky Barnes, Captain America's closest friend. Stan was well-aware of the kind of commitment that came with playing a superhero role when he was starting out. He found Birdman's meta depiction of an actor pigeon-holed in his own superhero role relatable and fascinating.
"I'm haunted by that movie Birdman," Stan told Vulture.
One of the reasons he found the movie so engrossing wasn't only because he, himself, was entering the superhero genre. It was because he knew other actors who went through similar ordeals.
"But it's an interesting — I love how in Birdman, it talks so much about where the persona ends and when the person and the character become the same thing. Because I've seen that happen with certain people. Certain characters become so popular, right, because people just love to see them," he added.
RELATED: Chris Evans' Siblings and Parents: Here's a Closer Look at the Actor's Family