Chris Evans' Siblings and Parents: Here's a Closer Look at the Actor's Family
Chris Evans has played many superhero characters, but none has earned him more recognition than playing Steve Rogers/Captain America in the Marvel Cinematic Universe (MCU). Evans' portrayal of the comic character has seen him receive positive acclaim while also making fans curious about the personal life of the shield-holding superhero gracing their screens. Naturally, fans have likely been curious about the actor's personal life, including his upbringing and family. Keep reading to learn more about Chris Evans' siblings and parents.
Evans' mother convinced him to become Captain America
Evans was born on June 13, 1981, in Boston, Mass., to Lisa and Robert Evans. According to Insider, his father is a dentist while his mother was an artistic director. Lisa has had an enormous influence on Evans' life, inspiring his love for tap dancing and encouraging him to take the role of Captain America.
In Evans' view, taking up the role of Captain America would generate a lot of fame and attention that would also extend to his private life, disrupting his ability to do normal things away from public scrutiny. He thus initially turned down the role, and it partly took his mother's convincing to change his mind. Lisa believed that the role had the potential to be his big break, which he could not afford to pass. (And she was right!)
Chris Evans is one of four siblings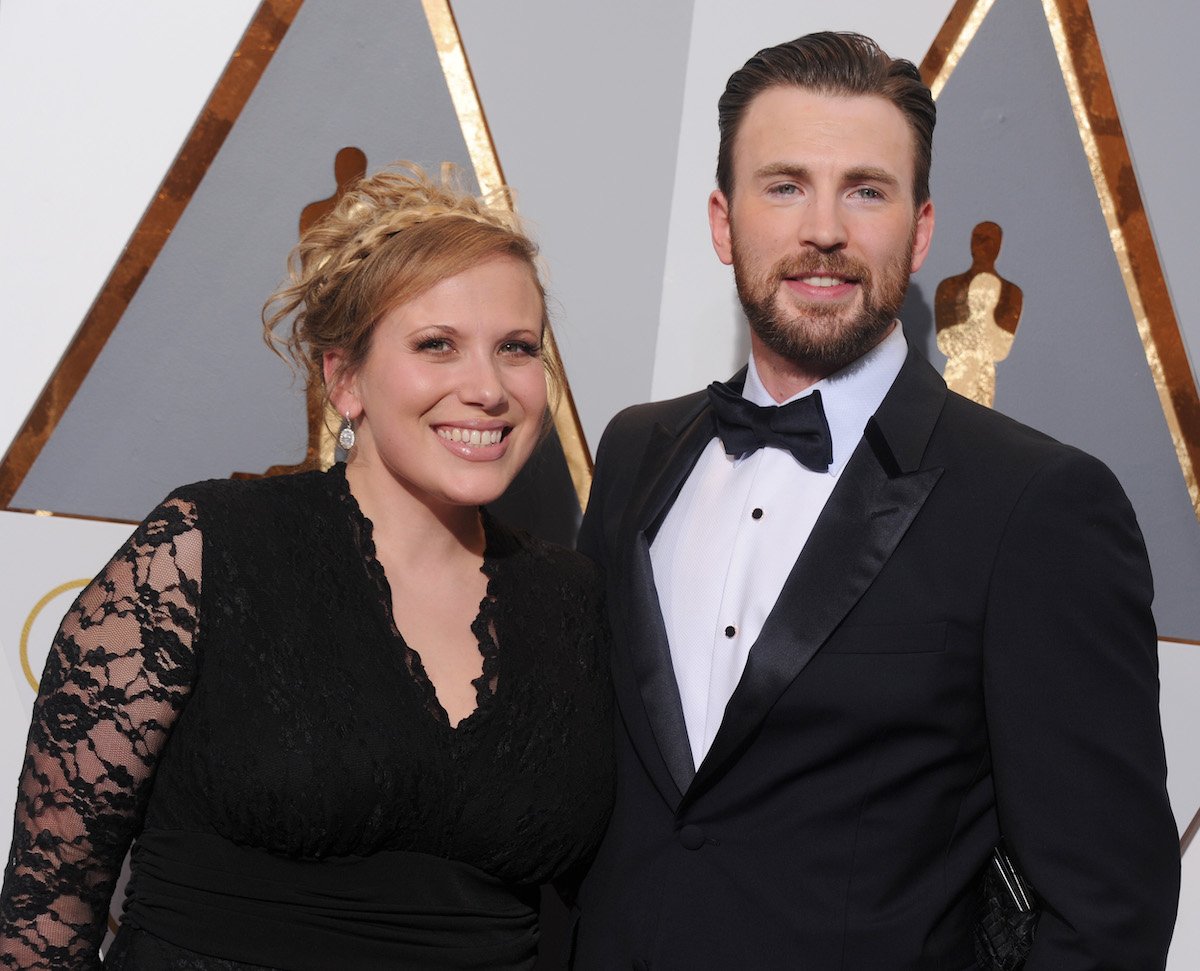 Evan has two sisters, Carly and Shanna, and a brother, Scott, who is also an actor. Scott Evans first featured as Oliver Fish in 142 episodes on ABC's One Life to Live, playing the role of a police officer. He also acted as Chad, the mail clerk in the 2009 film Confessions of a Shopaholic.
Scott Evans also had a guest role on the AMC series Rubicon as an American engaged in a fatal terrorist attack by Al-Qaeda. Additionally, he played Frankie in Netflix's Grace and Frankie and most recently played in Almost Love in 2019.
Is Evans currently dating anyone?
Evans has been romantically linked to many women across his acting career as per Us Weekly.
In perhaps his most high-profile relationship, the 40-year-old started dating fellow actor Jessica Biel in 2001. However, the pair, who acted alongside each other in films London and Cellular, broke up in 2006.
A year after his breakup with Biel, Evans was rumored to be dating Emmy Rossum after being spotted kissing in a bar. Rossum, however, denied the rumors insisting they were just friends. He is also said to have dated Christina Ricci in 2007, and their affectionate demeanor toward each other at that year's Met Gala only served to fuel news of their romantic involvement.
Kristin Cavallari was also associated with Chris Evans after her breakup with Nick Zano. She, however, denied the claims stating that they were just friends. In 2010, the Fantastic Four actor was also spotted in the company of Amy Smart in London, but the two remained silent on the nature of their relationship.
Evans then dated Dianna Agron in February 2011, but the pair parted ways shortly. In the same year, Evans was romantically linked to Ashley Greene after the two were spotted getting cozy at a Hollywood club.
In 2015, Evans dated Lily Collins after the two met at the Vanity Fair Oscars party. After co-starring in Gifted, Jenny Slate and Evans decided to try out a romantic relationship before taking a break due to their busy work schedules. They got back together in November 2017 but ended it the following year. He was also most recently linked to Lily James in 2020 after the pair were spotted getting cozy in London.
Evans is currently single, but his high profile means that his private life will also be in the limelight. The fear of losing his anonymity has come to pass. He not only cannot walk his dog without everyone wanting to talk to him, but his love life has also become a subject of public speculation.