Chris Evans Starred in a Marilyn Manson Music Video Before Making It Big in the MCU
Chris Evans is best known today for his role as Captain America in the Marvel Cinematic Universe. This role led to his skyrocket to fame — even putting him in the running for the internet's coveted title of "Best Chris." 
Since his exit from the MCU, he's gone on to other impressive acting roles, and he's certainly earned himself A-list celebrity status. With all that in mind, it might shock fans to hear about one particular part he took on in his fledgling days in entertainment: starring in a Marilyn Manson video. 
Chris Evans first played Captain America in 2010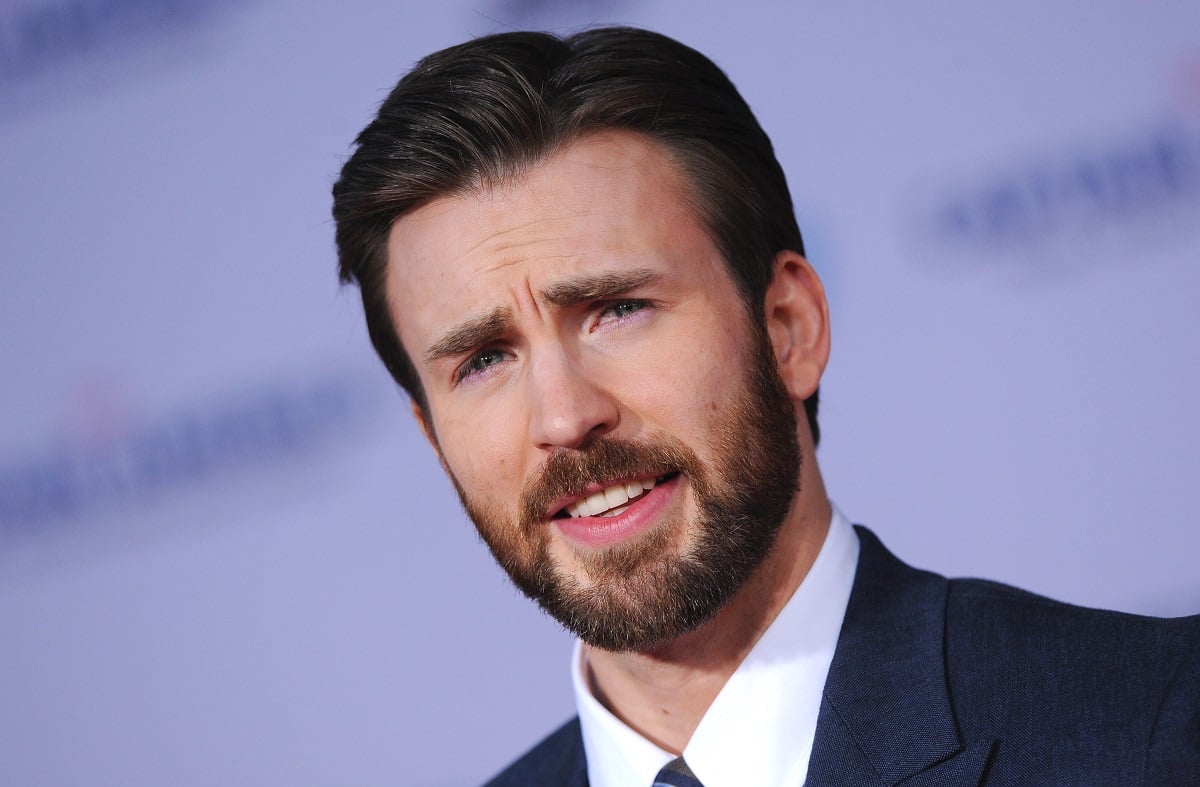 Back in 2010, the MCU was in its early stages (officially launched with Iron Man in 2008). Evans had been acting since around 2000 but had yet to find a proper breakout role. His IMDb filmography shows him appearing in short films and TV movies. He made his way to the big screen with Not Another Teen Movie (2001) and The Nanny Diaries (2007). Suffice it to say that fame was still evading Evans. 
That all changed when he took on the title role in Captain America: The First Avenger. The film debuted in 2011, and Evans became a staple of the growing MCU. He'd go on to reprise the part of Steve Rogers/Captain America in The Avengers (2012), Captain America: The Winter Soldier (2014), Age of Ultron (2015), Captain America: Civil War (2016), Spider-Man: Homecoming (2017), Infinity War (2018), and Endgame (2019).
At that point, Evans' character received his well-earned conclusion, though, with the twisted, timeline-hopping world of the MCU, we can never be entirely sure. 
Chris Evans had an early gig in a Marilyn Manson video
Long before he became known to the world as Captain America, Evans was just another hopeful young actor trying to catch a break. Not Another Teen Movie was a 2001 parody of teen flicks. In it, Evans played the part of Jake Wyler, the football star/slacker boyfriend that gets dumped by head cheerleader Priscilla (Jaime Pressley). Jake ends up in a convoluted plot to turn nerdy Janey (Chyler Leigh) into prom queen material. 
Marilyn Manson's cover of the song "Tainted Love" featured on the soundtrack for the film. The music video consisted of several of the actors playing their characters. Evans donned Jake's letterman jacket and performed in the video as Manson and his goth crew took over a typical teen party and turned it into a much darker affair. 
The recent allegations against Manson by ex Evan Rachel Wood have certainly tainted the musician's image. But 2001 represented a peak time for the performer's success. 
Chris Evans has gone on to impressive projects since leaving the MCU
Captain America may be in Evans' past, but his acting career certainly saw a tremendous boost from the fame. Since Endgame, he has starred in Knives Out (2019) and the miniseries Defending Jacob.
Evans also has multiple projects in the works. He voices Buzz Lightyear in the upcoming Lightyear, a Pixar film releasing in June 2022. He's also got a starring role as a CIA operative in the forthcoming thriller The Gray Man. He'll appear alongside Ana de Armas, Ryan Gosling, and Rege-Jean Page.