Chris Evans Has a Ton of Hidden Tattoos
Chris Evans is known for his role as Captain America in the Marvel Cinematic Universe. And, he also has a ton of hidden tattoos.
Chris Evans has never been afraid to use his voice. Though he will forever be known as Captain America, the Marvel Cinematic Universe alum has also been adamant about speaking up for Civil Rights and Human Rights.
Not only has he spoken in defense of same-sex marriage, but he's also advocated for Black Lives Matter. The actor is pro-choice and he's been critical of many of the policies of the Trump administration.
Though we know a ton about Evans since he's been in the spotlight for 20 years, there are still some things that the actor has kept under wraps. However, a recent video of the Boston-born actor has revealed that he's kept a ton of ink hidden under his Captain America costumes.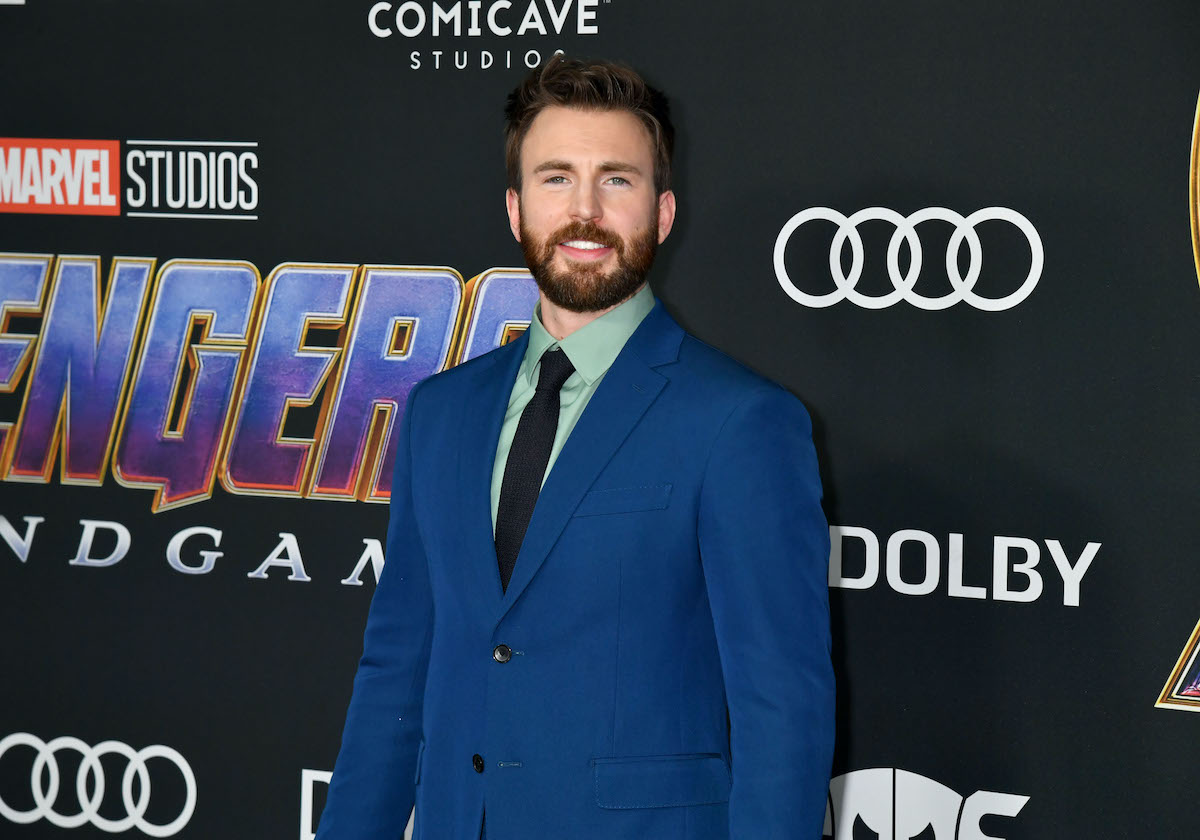 Inside Chris Evans superhero-filled career
Evans began his career in the '90s by snagging roles in numerous TV shows. However, the 39-year-old's career didn't soar until 2001 when he was cast in the cult classic satire, Not Another Teen Movie. From there, he went on to star in The Perfect Score before landing his very first role in the Marvel Cinematic Universe.
While we know him as Cap, Evans' first turn in the MCU was in 2005 when he starred in Fantastic Four and its sequel Fantastic Four: Rise of the Silver Surfer as Human Torch. Unfortunately, neither film was critically acclaimed. Luckily, Evans got another crack at the superhero world when he slid on Captain America's shield in 2011's Captain America: The First Avenger. However, Evans turned down the role several times.
In 2016, Evans revealed on Jimmy Kimmel Live! that he was overwhelmed with the massive film deal. "In doing movies one at a time, if all of a sudden you decide you don't want to do it anymore, you're afforded the opportunity to take a step back and recalibrate," he told the talk show host. "When you have a giant contract if all of a sudden you're not responding well? Too bad, you've got to suit up again. That was scary."
Chris Evans has a ton of tattoos
Evans may have been hesitant to suit up again, but he certainly isn't afraid to express himself through tattoos. On Oct. 6, Evans shared a video of himself talking a final dip in the pool before it got too cold. He captioned it, "Last swim before the pool hibernates," before black flipping into the water.
Since the video is filmed from a bit of a distance, it's challenging to make out all of Evans's tattoos. However, it does look as if he has at least six across his chest and stomach. While many of them are script, he does have a massive bird on his chest.
Fans are obsessed with Chris Evans tattoos
Fans were much more concerned with the number of tattoos' scattered across his chest and arms than Evans' flip. "Was I the only one that didn't know @ChrisEvans has chest tattoos or…" one Twitter fan asked. "HIS ABS ARE SO F*CKING TONED AND OMFG THE F*CKING TATTOOS IM F*CKING SCREAMING," another fan tweeted. "IM NOT OKAY. SIR @ChrisEvans BYE."
Evans has actually hinted at hidden tattoos in the past. "I really like tattoos but the problem is, when you wear a short-sleeve shirt in a movie, that's an extra hour in the makeup chair. So, it's not worth it," he told Maude Garrett on The Hot Hits Live From LA interview in 2014. "I'm all for tattoos, but just somewhere they can be hidden."