Chris Evans Thinks It Would Be 'Risky' To Return to the MCU as Captain America
After hanging up his shield in Avengers: Endgame, Chris Evans bid farewell to Captain America and the Marvel Cinematic Universe. The actor is not set to appear as Steve Rogers in any of Marvel's Phase 4 projects, though fans continue to speculate about his potential return. While Marvel fans would love to see Evans come back, the actor recently admitted that it would be "risky" for him to return as Cap.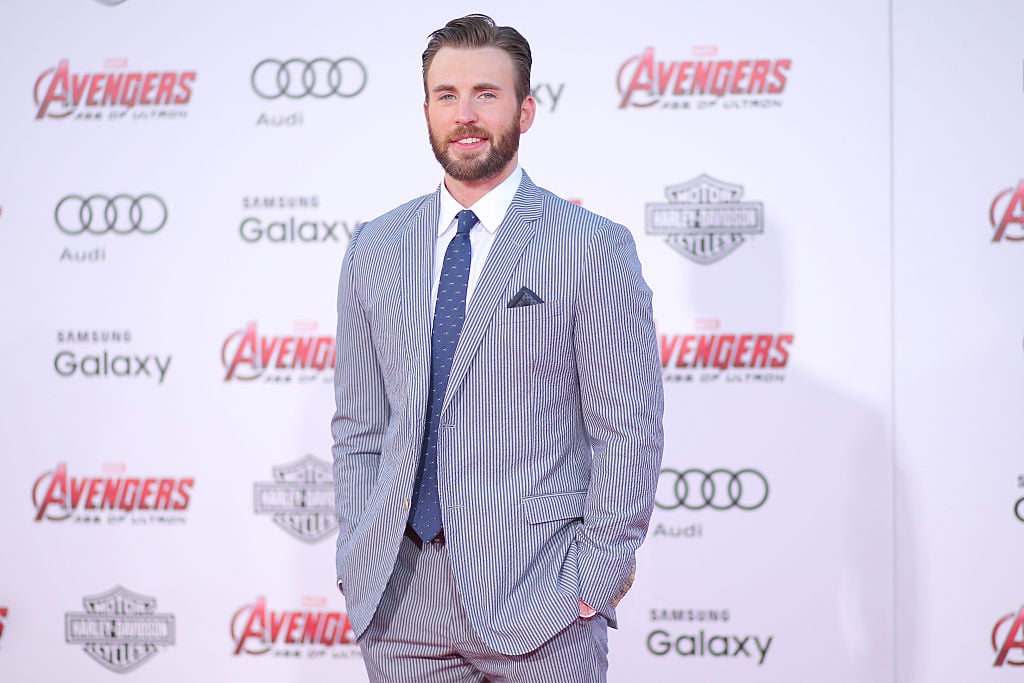 Fans speculate about Chris Evans returning to the MCU
Before the release of Avengers: Endgame, most fans expected Cap to meet his end in the movie. Not only had his contract with Marvel expired, but his comments hinted that he was ready to move on with his career.
Instead of killing him off, the studio gave Cap a fitting sendoff in Endgame. After defeating Thanos (Josh Brolin), Cap returned the Infinity Stones to their rightful place in time and decided to remain in the past with the love of his life, Peggy Carter.
Cap got a well-deserved ending to his storyline, yet fans have consistently speculated about his potential return to the MCU. Some fans believe Marvel will bring him back in Falcon and the Winter Soldier, reuniting him with both Sam Wilson (Anthony Mackie) and Bucky Barnes (Sebastian Stan).
Other viewers are convinced the studio will use the multiverse to eventually welcome him back into the fold. This could be in the form of a cameo in another franchise or as part of Marvel's next big crossover project, which has yet to be confirmed.
While there is considerable interest in Evans coming back to the MCU, the actor recently addressed the rumors and cast doubt on his return.
Evans opens up about returning as Captain America
During an interview on The Graham Norton Show, Evans was asked about all of the rumors surrounding his future in the MCU. According to We Got This Covered, Evans revealed that it would be too "risky" for him to reprise his role as Cap.
"Yes – I think it is. It was a great run and we went out on such a high note that it would be risky to revisit it in my opinion," he stated.
Despite the comment, industry insider Daniel Richtman recently claimed that Evans is currently in talks about coming back to the MCU. Richtman believes that Evans is just trying to throw fans off the trail and avoid spoiling his big return. 
Whatever happens, it is pretty evident that Evans will not be coming back for another solo film. The actor has enjoyed three stand-alone movies in the MCU and the only character to get more than three films is Thor (Chris Hemsworth), who is set to appear in Thor: Love and Thunder in 2022.
Marvel, of course, has remained mum on the rumors surrounding Evans. The studio is currently gearing up for the start of Phase 4 of the MCU with Scarlett Johansson's Black Widow, which is scheduled to premiere in November.
Chris Evans dishes on the roles he lost over his career
While we wait to hear something official, Evans recently opened up about some of the biggest roles he failed to win over the course of his career. According to Daily Mail, the actor was in the running for lead roles in Milk, Elizabethtown, and Gone Baby Gone, all of which he did not win.
But the closest Evans got to a role without securing the part was when he auditioned for Fracture. The actor revealed that he felt like he did amazing in the audition and even had a close relationship with the director, who went with Ryan Gosling instead.
"You know which one was a close one? Fracture. Remember Fracture with Ryan Gosling? I honestly have never had a better audition in my life," he explained.
Speaking of auditions, Evans famously turned down the role of Captain America several times. After discussing the part with Robert Downey Jr., however, he changed his mind and joined the MCU in Captain America: The First Avenger.
"It was the best decision I've ever made, and I really owe that to [Marvel chief] Kevin Feige for being persistent and helping me avoid making a giant mistake," Chris Evans shared.