Chris Harrison's Wild Wedding Band Collection Includes a $2,250 Ring Made of Dinosaur Bone
Chris Harrison is a popular game show and television host, who is watched by millions of viewers when he moderates all-new episodes of The Bachelor on ABC, as well as the show's numerous spinoffs. Harrison, who has worked in a variety of mediums, is beloved by fans for his affable nature and easygoing way of defusing tense issues between contestants. While he is undoubtedly best known for his work in television, Harrison also draws an income from several other side ventures — and recently, Harrison launched an all-new partnership, one that really got fans talking. 
What is Chris Harrison best known for?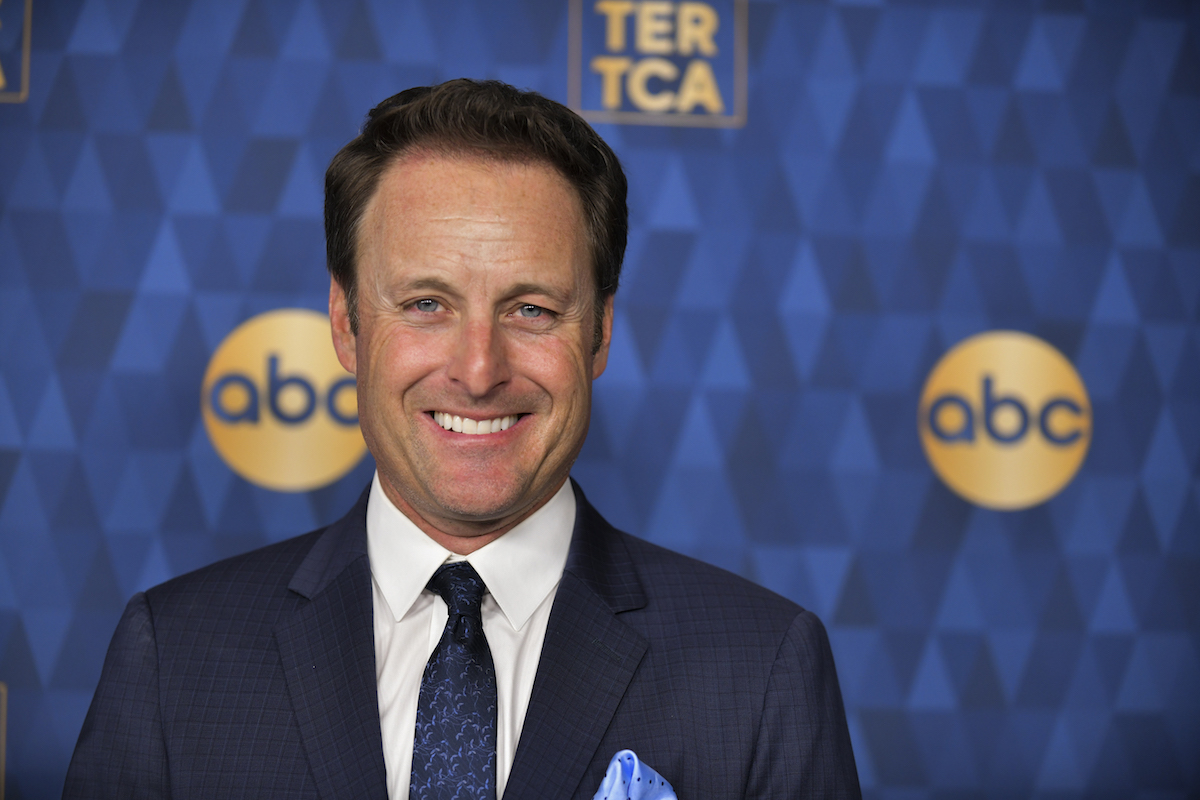 Harrison was born in 1971 and raised in Dallas, Texas. In the early '90s, Harrison's focus was on his career in journalism. He worked as a reporter for several stations out of Oklahoma City, Oklahoma for a number of years before turning his attention to television.
A few of Harrison's early ventures in TV include hosting Designers' Challenge on HGTV and hosting the game show Mall Masters. Since 2002, Harrison has been hosting the popular TV show The Bachelor. He also works as a host and moderator for other shows in the franchise, including The Bachelorette, Bachelor Pad, Bachelor in Paradise, and Bachelor Live. 
What are some of Chris Harrison's other business ventures?
Although Harrison is most famous for his work on TV, he has worked on several other interesting projects over the years. Most notably, Harrison wrote a romance novel in 2016.
While the book itself, which is titled The Perfect Letter, received mixed reviews from critics and fans, Harrison later admitted that he had no intention of writing any more books.
He said: "Next time I say I want to write a book, can you just punch me in the face? Writing a book, I've had the utmost respect for authors and what these successful authors do, because it's one thing to say, 'Oh, I have a great story, and I want to write pen to paper, yay, here's my essay,' turn it in like you're in school — it's so far from that."
Chris Harrison was recently spotted wearing a wedding band
Harrison's personal life has often been the subject of speculation — and recently, the host got people talking when he was spotted wearing a wedding band, in spite of the fact that he and his girlfriend, reporter Lauren Zima, have not announced an engagement. Fans took to social media to discuss the wedding band mystery, but ultimately, it seems as though Harrison's wearing of the ring is not so much a declaration of love as it is a promotion for his new line of men's wedding bands. 
Chris Harrison partnered with a men's wedding band company
In late 2020, the wedding jewelry company Manly Bands announced that they were launching an exclusive collaboration with Harrison. The longtime host worked with the company in order to design a full range of men's wedding bands, marking the first time that the popular company has worked with a celebrity collaborator.
In a statement, Harrison announced: "I'm absolutely delighted to join with Manly Bands to help men find the wedding ring that's perfect for them. With 18 years of experience helping men and women choose their soulmate, I'm excited to step up and encourage men to look for exciting ways to express their love through their wedding ring."
Harrison's line includes 24 unique ring styles, with many of the pieces incorporating unique metals and materials like dinosaur bone, diamonds, carbon fiber, and wine barrel inlays. The rings range in price from around $600 to several thousand dollars, depending on which materials are included – and many of the names of the rings are direct callouts to Harrison's work in The Bachelor franchise, including "The Host" and "The Rose."
While it is not known just how much money Harrison made from this collaboration, it seems likely that the host made a pretty penny — after all, he's no newcomer to the entertainment or entrepreneurial spaces.