Chris Hemsworth is the Key to Introducing New Characters into the MCU, Fans Speculate
Chris Hemsworth is a popular Australian actor who rose to fame playing Thor in the Marvel Cinematic Universe.
He has appeared in close to ten Marvel movies and has cemented his status not only as a musclebound action star, but as a pop culture icon.
Hemsworth seems to love playing the superhuman character of Thor — and recently, fans speculated that his love for the character, combined with Marvel's need to introduce new storylines and films, could keep him acting in Marvel movies for a long time to come. 
How did Chris Hemsworth become famous?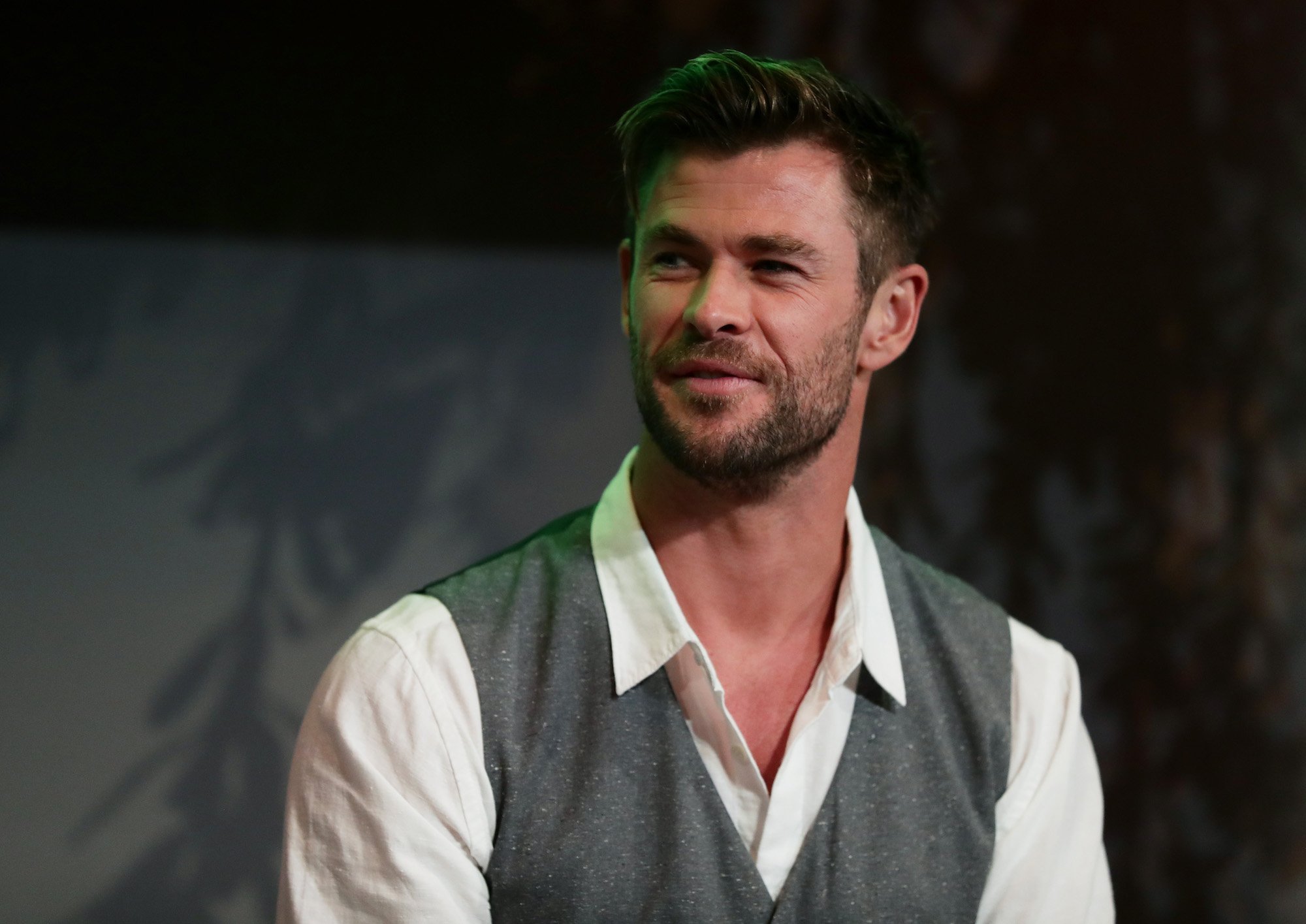 Chris Hemsworth was born in 1983, in Melbourne, Australia. As the middle of three brothers, Hemsworth enjoyed a rough and tumble upbringing, but was ultimately drawn to a career in the arts. In the early 2000s, Hemsworth began his acting career by appearing in a series of Australian soap operas, including the popular series Neighbours.
He received attention for his undeniable good looks and charm, and he became a moderately successful star in his home country.
By 2009, Hemsworth had started to break through to American films, with appearances in movies such as The Perfect Getaway and Star Trek. Although critics and fans started to take notice of Hemsworth, it would take several years before he would land the role that would end up defining much of his career. 
When was Chris Hemsworth cast as Thor?
In 2011, Chris Hemsworth was cast as Thor Odinson in the Marvel Cinematic Universe. The search for the perfect Thor was a hotly contested one, and Hemsworth beat out many other actors for the role, including his own younger brother, Liam Hemsworth.
Still, no one could deny that Chris Hemsworth was the perfect Thor, his Nordic good looks providing the perfect canvas for the comic book hero to come to life.
His first film as Thor was in 2011's Thor. The film received positive reviews, and Hemsworth was praised for his ability to effortlessly vacillate between dramatic acting and superhero antics.
In the years since, Hemsworth has appeared in seven other Marvel films, including Thor: Ragnarok, Thor: The Dark World, Avengers: Infinity War, and Avengers: Age of Ultron.
He has become entwined with the MCU in a way that few other actors have, with the possible exception of Robert Downey Jr. and Chris Evans.
With the release of Avengers: Endgame, Thor's fate was left open-ended, with the possibility of many other films in the future — and recently, some fans speculated what Marvel's future plans involving Hemsworth could be. 
Fans think that Marvel will keep Chris Hemsworth around for years
As Marvel shifts into the next phase of films, there is a lot that is uncertain about the comic book universe.
While some films have been announced that will no doubt prominently feature Thor, including Thor: Love and Thunder, Marvel has remained mostly tight-lipped about the ultimate fate of their star.
Some fans on Reddit recently discussed some possibilities. One poster stated that they believe Marvel plans to keep the character of Thor around for a while, because "they can use the character as a guest star in any slightly fantasy franchise. Hemsworth seems happy to continue doing it too."
Another fan agreed, stating that "he can pretty much pop-up in any Earth-linked franchise," and that he can easily serve as the bridge between "different eras of the MCU."
Several fans reiterated the point that Hemsworth seems on board to continue playing Thor, and that, by picking and choosing which films he wants to appear in, he is easily able to manage his career the way that he wants. Right now, the ball is in Marvel's court — and they have yet to announce any concrete future plans for their beloved star.