Chris Hemsworth on Anxiety and Mastering His Mental Health
The 'Avengers: Endgame' star discusses his struggles with self-doubt and detrimental anxiety
Chris Hemsworth is most recognized for playing the hammer-wielding God of Thunder in the Marvel Cinematic Universe. Similar to Thor, Hemsworth is a brawny man with picture-perfect muscles and a deep, husky voice – one that catalyzes a humorous inferiority complex in Star-Lord (portrayed by Chris Pratt in the Avengers saga).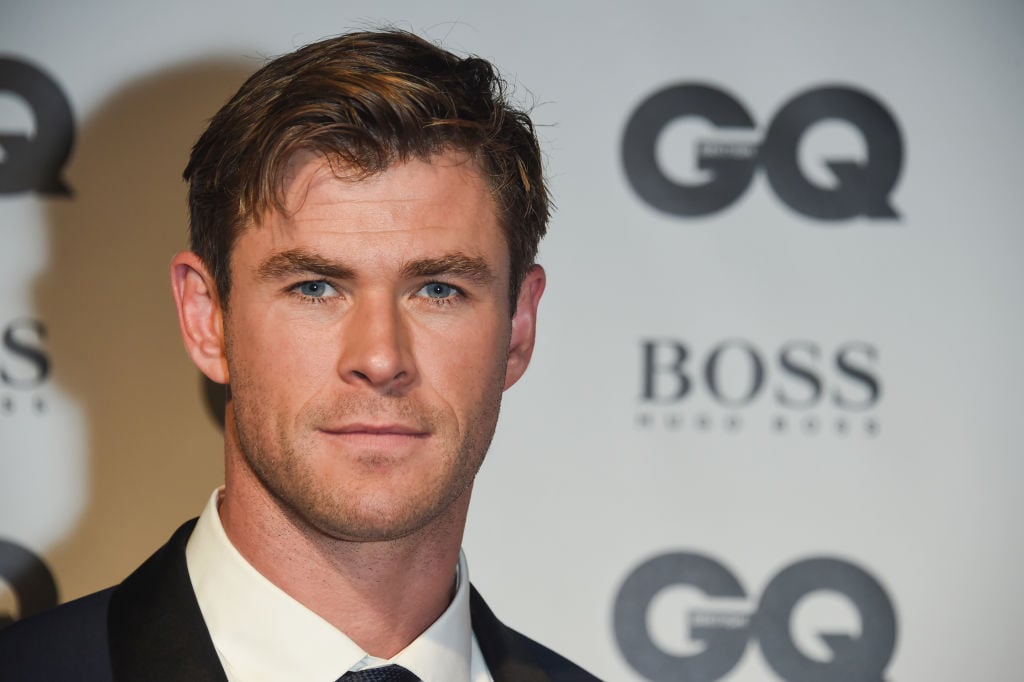 Fearless in the face of danger and strong-willed when confronting turmoil, Thor is a lovable character who's got a heart as big as his hammer. First playing the title character in 2011, Chris Hemsworth has become one with the role over the last nine years.

Hemsworth recently sat down with Men's Health to discuss his acting career, and while he may seem like an invincible force of nature, Chris Hemsworth spoke openly about his anxiety, and how he has learned to approach mental health as an actor.
Opened and vulnerable with the publication, the actor sets an example that other male actors – typically seen in overtly masculinized roles – should strive to emulate, as it sends a positive message regarding discussions surrounding mental health.

Chris Hemsworth says anxiety was "all to my detriment"

During the interview with Men's Health, Chris Hemsworth explained that there were times he considered heading back to Australia, fearing his US acting career just wasn't meant to be. Concerning his eight months of auditioning before Red Dawn, Hemsworth explained to Men's Heath that he, "became more and more anxious, to the point where I couldn't harness or use that energy".

Hemsworth goes on to explain:

"It was all to my detriment. I was trying to convince myself I wasn't nervous before auditions, rather than just grabbing hold of the part. I was at the stage where I was thinking, 'I'm going to go back to Australia. I'm going to knock on Home and Away's door and ask them for a gig."


Men's Health
Based on Hemsworth's lengthy auditioning phase preceding Red Dawn, it's clear that even the God of Thunder had his doubts, which should serve to remind us that we're all human. Confidence is not a guarantee, and the complete absence of nerves is virtually nonexistent…no matter who you are.
Chris Hemsworth goes on to explain that he had to discover where the fear was coming from. Why was he so anxious, and why was he trying to lie to himself on auditions. Hemsworth told the interviewer that, "when you're constantly self-analyzing, it's ultimately a selfish endeavor… It was about looking a little deeper and asking, 'What is this fear based on? What is it trying to tell me?' And analyzing that."

Luckily for Hemsworth, he has managed to overcome many of his struggles since those difficult eight months; however, this does not mean we should assume the Avenger no longer battles with anxiety and over-analyzing.

Chris Hemsworth's movies following 'Avengers: Endgame'

Following Avengers: Endgame, Chris Hemsworth will star in a Men in Black reimagining alongside Tessa Thompson and is also set to star in a Hulk Hogan biopic as the legendary wrestler himself.
Chris Hemsworth will team up with Joe Russo again for Dhaka, which will focus on an Indian businessman who recruits a mercenary to find his kidnapped son. Russo is penning the screenplay, and Hemsworth will play the mercenary.