Chris Hemsworth Will Play a Very Different Kind of Hulk in His Next 'Insanely Physical' Non-Marvel Role
Whenever an actor becomes known as a single character, they run the risk of becoming typecast. Such could very well be the case for Chris Hemsworth. The actor broke out as Thor in the Marvel Cinematic Universe and has since been pigeonholed as an action hero. While Hemsworth's next project isn't an action film, it still involves incredible physical commitment.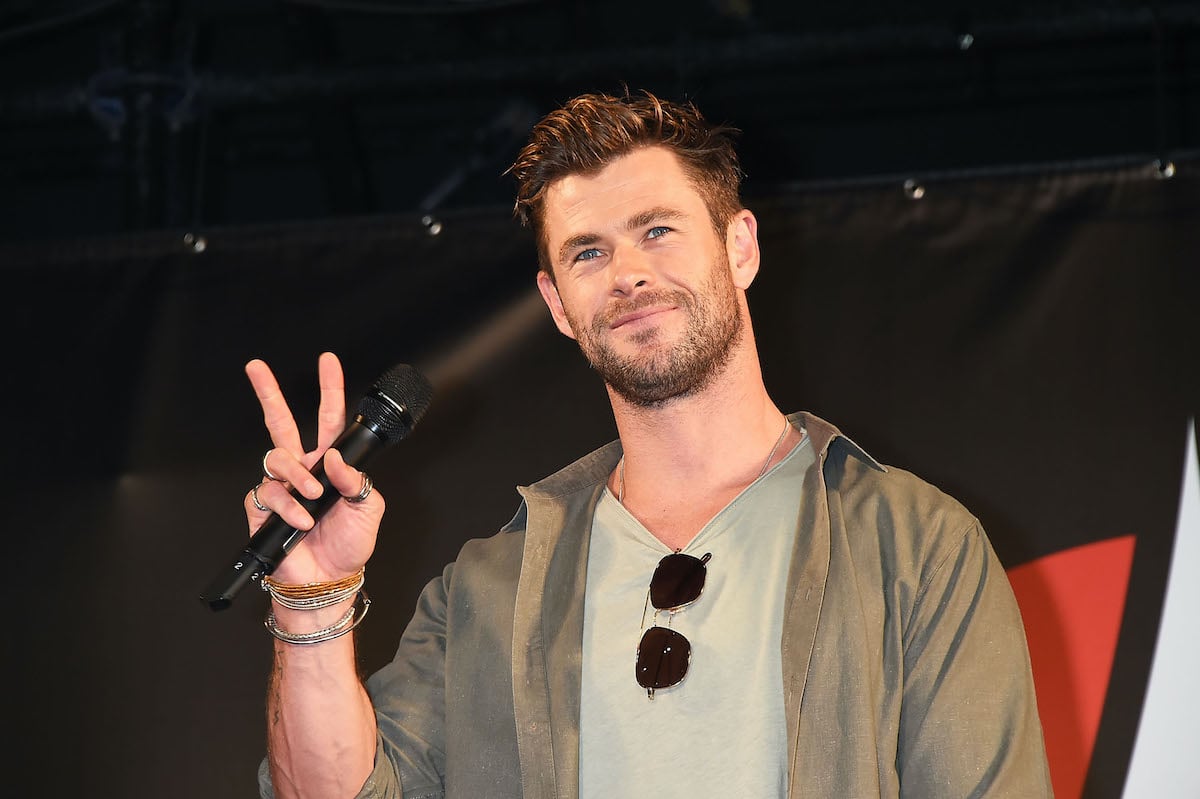 Chris Hemsworth rose to fame in the Marvel Cinematic Universe
Prior to joining the MCU, Hemsworth had only a few movie credits to his name. But most audiences who recognized him in 2011's Thor probably knew him best from J.J. Abrams' 2009 Star Trek reboot. In this big-screen debut, Hemsworth plays George Kirk, father to Chris Pine's James T. Kirk.
But once Thor hit theaters, Hemsworth's star was officially on the rise. He's headlined a variety of movies since his MCU debut. These include the 2013 sports movie Rush, 2016's Ghostbusters reboot, and 2018's crime thriller Bad Times at the El Royale. Most recently, Hemsworth stars in the Netflix action film Extraction.
All the while, Hemsworth has continued to stay active in the MCU. Thor led to two sequels, 2013's Thor: The Dark World and 2017's Thor: Ragnarok. And the character has been a central part of all four Avengers movies. After seven MCU appearances as Thor, Hemsworth is moving on to Hulk. Hogan, that is.
Hemsworth faces a new challenge to play wrestling legend Hulk Hogan
Fans have known for a while that Hemsworth was attached to play the wrestling legend in an upcoming biopic. But now the actor has opened up about the challenges of becoming Hulk Hogan. In an interview with Total Film, Hemsworth revealed the role is even more demanding than Thor.
"As you can imagine, the preparation for the role will be insanely physical," he said. "I will have to put on more size than I ever have before, even more than I put on for Thor. There is the accent as well as the physicality and the attitude."
And Hemsworth will have to bring it in the untitled biopic. Hogan himself will serve as a consultant and executive producer on the project. The movie also boasts the Oscar-nominated team behind Joker, screenwriter Scott Silver and director Todd Phillips.
And he'll return to the MCU for 2022's 'Thor: Love and Thunder'
Presumably, the Hogan biopic — a Netflix exclusive — will release sometime in 2021 or so. At the moment, Hemsworth is building muscle to return to the MCU for director Taika Waititi's Thor: Love and Thunder. But the effects-heavy movie will have a much longer post-production process ahead of its February 2022 release.
In returning for Thor: Love and Thunder, Hemsworth will actually be the first MCU star to headline four solo films. Yet, despite his devotion to the role that made him famous, one can't blame the actor's fans for wanting to see him test his range. Playing a public figure as well-known as Hogan will certainly be a challenge, one we're eager to see Hemsworth tackle.