Chris Hemsworth's Wife Has Already Technically Appeared in the MCU
As superhero epics dominate Hollywood, a role in a Marvel or DC project has become almost a rite of passage for stars. Luckily, both comic book titans have a lot planned for the future. The Marvel Cinematic Universe (MCU) in particular is gearing up for Phase 4. And longtime star Chris Hemsworth is part of the ride. 
Hemsworth, of course, has played Thor in seven MCU entries. His brother, Luke Hemsworth, recently said he'd love the chance to join the franchise too. And if history proves anything, perhaps the eldest Hemsworth brother has a shot. After all, Chris Hemsworth's wife has already technically appeared in the MCU.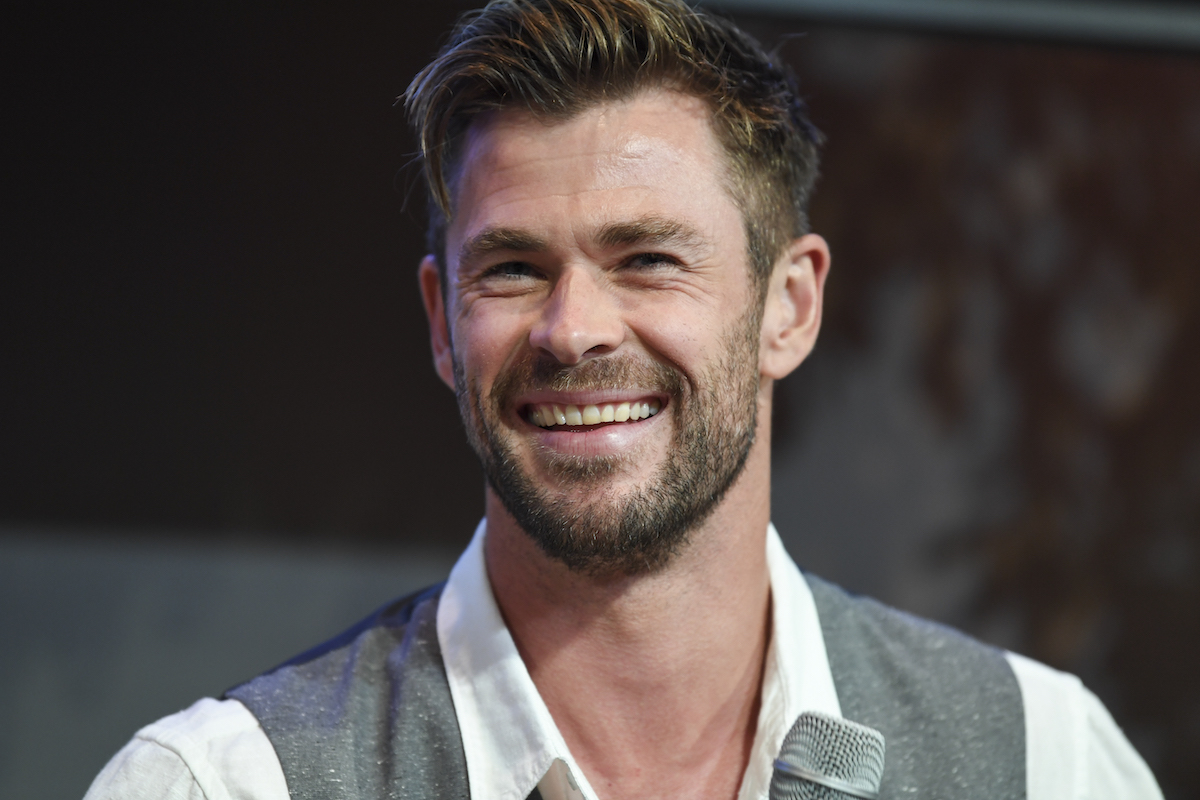 Chris Hemsworth's wife, Elsa Pataky, starred in another hit series
Since 2010, Hemsworth has been married to actor Elsa Pataky. The Avengers actor and his wife have three children. And while Pataky isn't as well-known as her husband, she's also participated in one of the most successful film franchises of the past decade.
The Spanish actor made her film debut in 2000. But it wasn't until 2011's Fast Five that she joined the Fast and Furious franchise. In that movie, Pataky plays Elena Neves, a cop who is initially aligned by Luke Hobbs (Dwayne Johnson). However, she ultimately becomes a love interest for Dominic Toretto (Vin Diesel).
Pataky reprised the role in three more sequels before her character is killed on Cipher's (Charlize Theron) orders. Before she dies in The Fate of the Furious, however, Elena reveals she gave birth to Dom's son. The series will continue in 2021 with Fast & Furious 9.
RELATED: Chris Hemsworth Almost Had a Very Different Look in 'Thor: Ragnarok'
And she also appeared — albeit briefly — in the Marvel movies
In addition to a substantive supporting role in the Fast and Furious series, Pataky pops up briefly in the Marvel Cinematic Universe. For the first two movies, Hemsworth's Thor is paired up with Natalie Portman's Jane Foster. But as Portman revealed NY Daily News, Pataky actually plays the character in the post-credits scene for Thor: The Dark World.
After defeating the Dark Elves, Thor rejects the Asgardian throne and comes back to Earth in the scene. In doing so, he reunites with Jane, who runs out to him. The couple share an impassioned kiss. But since Portman was unable to return for reshoots, Pataky stepped in. Portman doesn't seem to think it worked out for the best, as the scene is even more "passionate" now.
RELATED: MCU: Chris Hemsworth Should Lead the 'Asgardians of the Galaxy' After 'Thor: Love and Thunder'
Chris Hemsworth will return to the MCU for 'Thor: Love and Thunder'
Portman stepped away from the MCU after that film. So — aside from some archive footage used in Avengers: Endgame — Pataky is actually the last actor fans saw playing Jane Foster. Now, however, Portman is gearing up for a full-on return to the franchise.
As previously announced, the Oscar-winning star will reprise her role in 2022's Thor: Love and Thunder. The movie will even see Portman's character ultimately become Mighty Thor, as she does in the comics. The jury is still out on whether Jane and Thor will reconnect romantically.