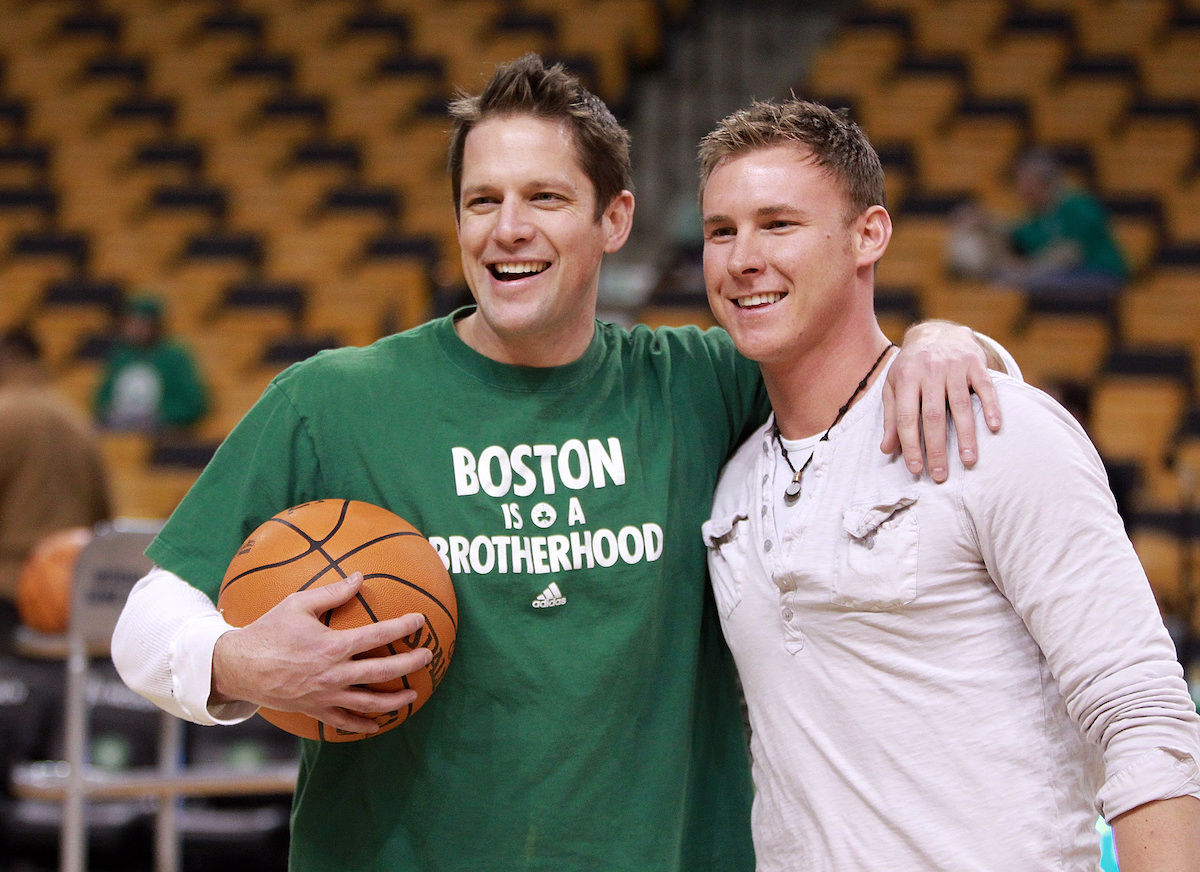 What Has Chris Lambton Been Doing Since Ali Fedotowsky's Season of 'The Bachelorette'?
Chris Lambton had a memorable run on Ali Fedotowsky's season of The Bachelorette. Later, he met his wife through reality TV connections and began a TV career.
Since 2003, The Bachelorette has produced many new reality TV and celebrity faces. Fan favorites often find new life well after the series ends. Chris Lambton, from the show's sixth season, is one of those people.
He had a memorable run on Ali Fedotowsky's season of The Bachelorette. Sure, things didn't go quite how his many fans hoped. But he did end up making a life for himself outside of the show — and also lives with a surprising connection directly to it.
Who is former 'The Bachelorette' contestant Chris Lambton?
Lambton is best known for his run on The Bachelorette. But before all that, he wore many hats according to the Chris Lambton Official Website. Lambton's family owned a regional landscaping company in Cape Cod. He grew up with the company, gained much of his work experience there, and hoped to run it himself someday.
To help develop his business management skills, Lambton got his degree in economics from Providence College. For relevant experience, he took up teaching at the New York City High School of Economics and Finance. Lambton also ended up coaching the boy's basketball team there.
He was a natural fit for that particular side gig. During Lambton's college days, the future Bachelorette star was a Big East Conference Academic Basketball All-Star Team member in 1997 and 1998.  But in terms of his celebrity status, it would all come years later when Lambton spent a TV season endearing himself to legions of fans.
Chris Lambton was a standout on the sixth season of 'The Bachelorette'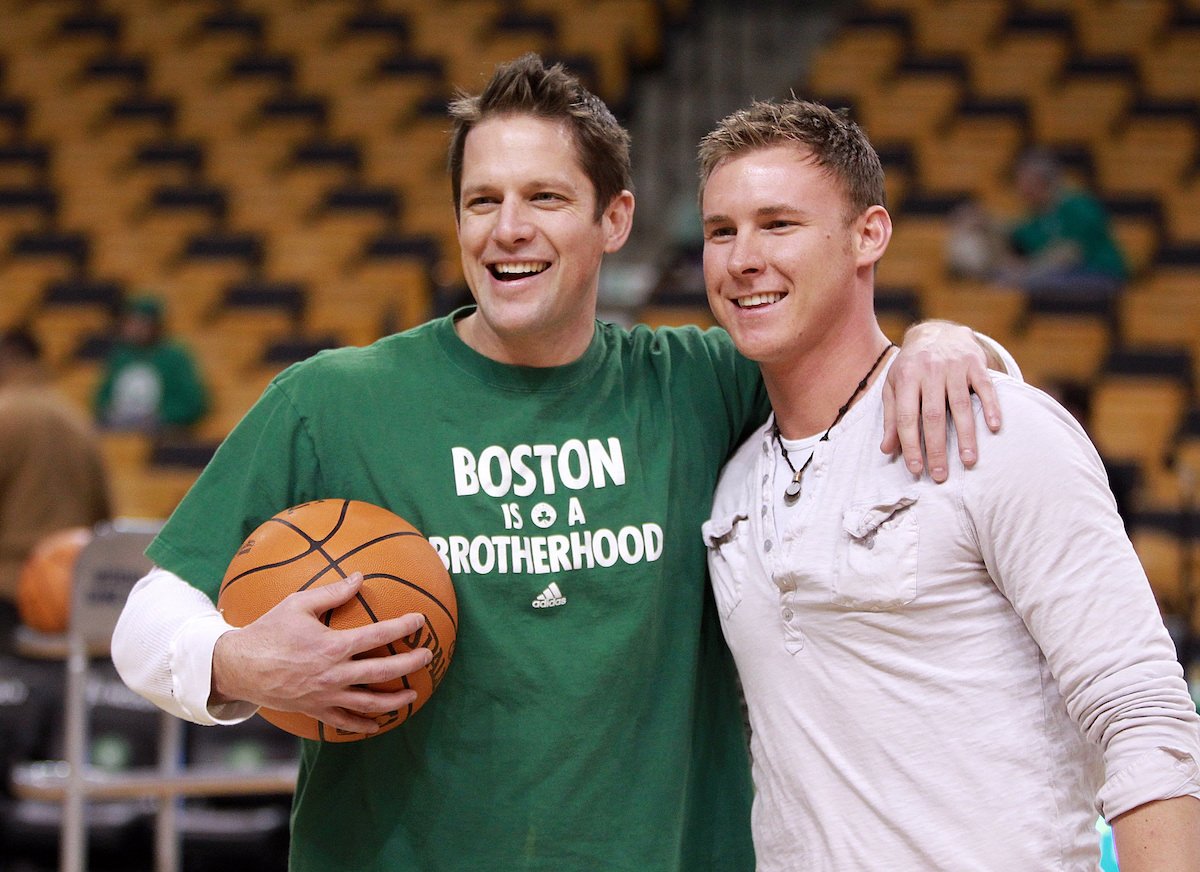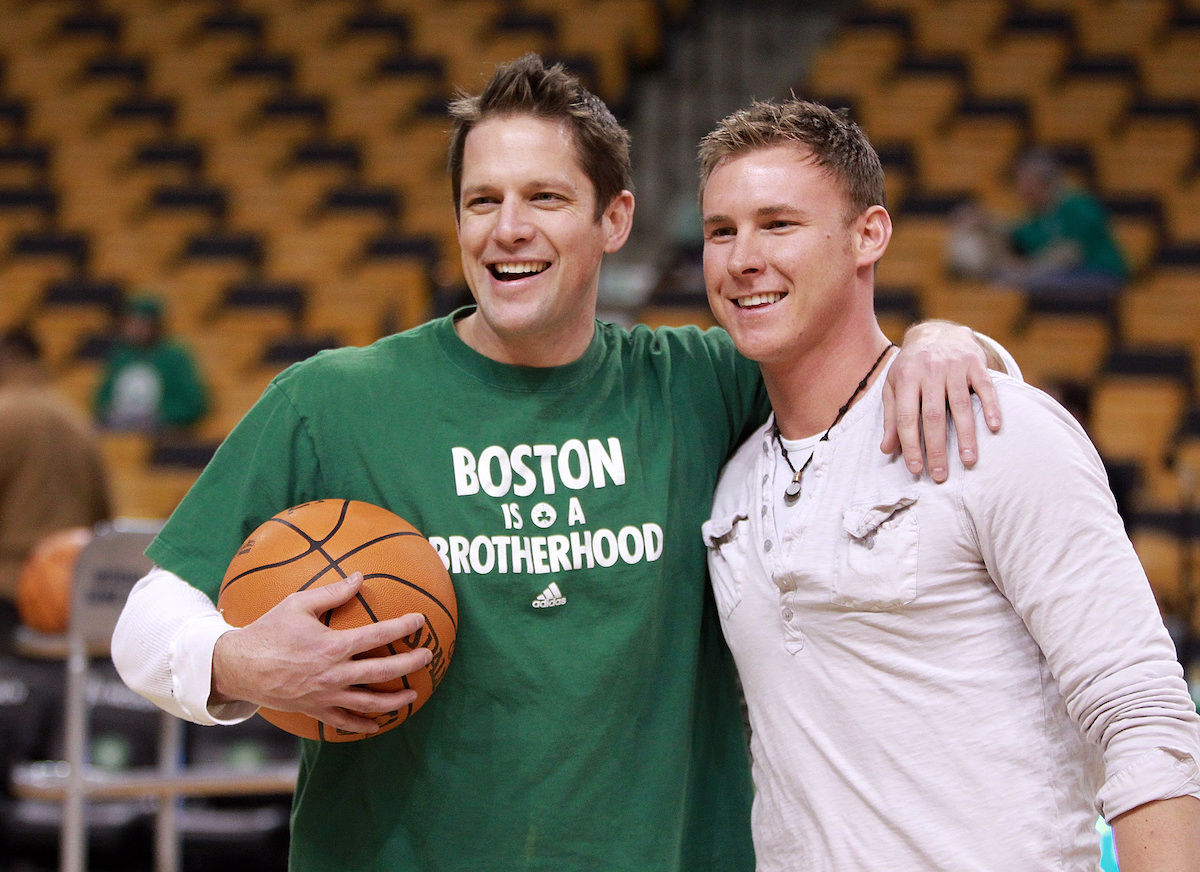 The sixth season of The Bachelorette had eligible bachelors competing for the affections of Fedotowsky. She was a Facebook account manager who had herself appeared on The Bachelor but left early to focus on her job. Fans were sad to see her go and equally elated that she returned as the main draw for The Bachelorette.
Lambton got incredibly close to winning her affections that year. The landscaping businessman was the runner-up that year. Castmate Roberto Martinez ended up the winner of the season and, for a time, Fedotowsky's hand in marriage. The two split a year later, US Magazine reports.
Lambton was left with a broken heart after season six of The Bachelorette. Meanwhile, contestant Peyton Wright found the same fate on the same year's season of The Bachelor. The two met via their participation in the two flagship shows of the franchise. Bachelorette contestant Jessie Beck, upon meeting Wright, was convinced she'd hit it off with Lambton. He was right. 
Lambton has become a reality TV fixture in the years since 'The Bachelorette'
Chris and Peyton Lambton have been married since 2012. The couple has since had two children together. And, thanks to both being fan-favorites on their respective shows, they've found steady work on reality TV. It helps that their background in professional landscaping work matches perfectly with the rise in popularity of competition and property makeover shows that require that very expertise.
Chris is a regular judge on Clipped, a discovery+ competitive gardening show. He hosts DIY Network's Lawn and Order, where Chris and fellow landscaping pro Sara Bendrick rehab unkempt properties for hard-to-sell homes.
Alongside Peyton, Chris also hosted two seasons of the HGTV show Going Yard. The couple revitalizes neglected yards for families, then hosts a party in the now-impressive space. While the show only ran for two seasons, it has never been officially canceled according to IMDb. In the years since, they have made regular appearances on various landscaping-related one-off HGTV specials.