Chris Pine Reacts to His Family's Connection to Quentin Tarantino's Movie 'Once Upon a Time in Hollywood'
Chris Pine shares his appreciation for Quentin Tarantino's tribute to his family in 'Once Upon a Time in Hollywood'.
Chris Pine is a Hollywood movie star in his own right. However, acting has been in his veins for a long time through the legacy of his family. While his family members were never massive stars, director Quentin Tarantino happens to be a big fan of the Pine family and even referenced them in his movie Once Upon a Time in Hollywood. 
Chris Pine's family has been in movies since the 1930s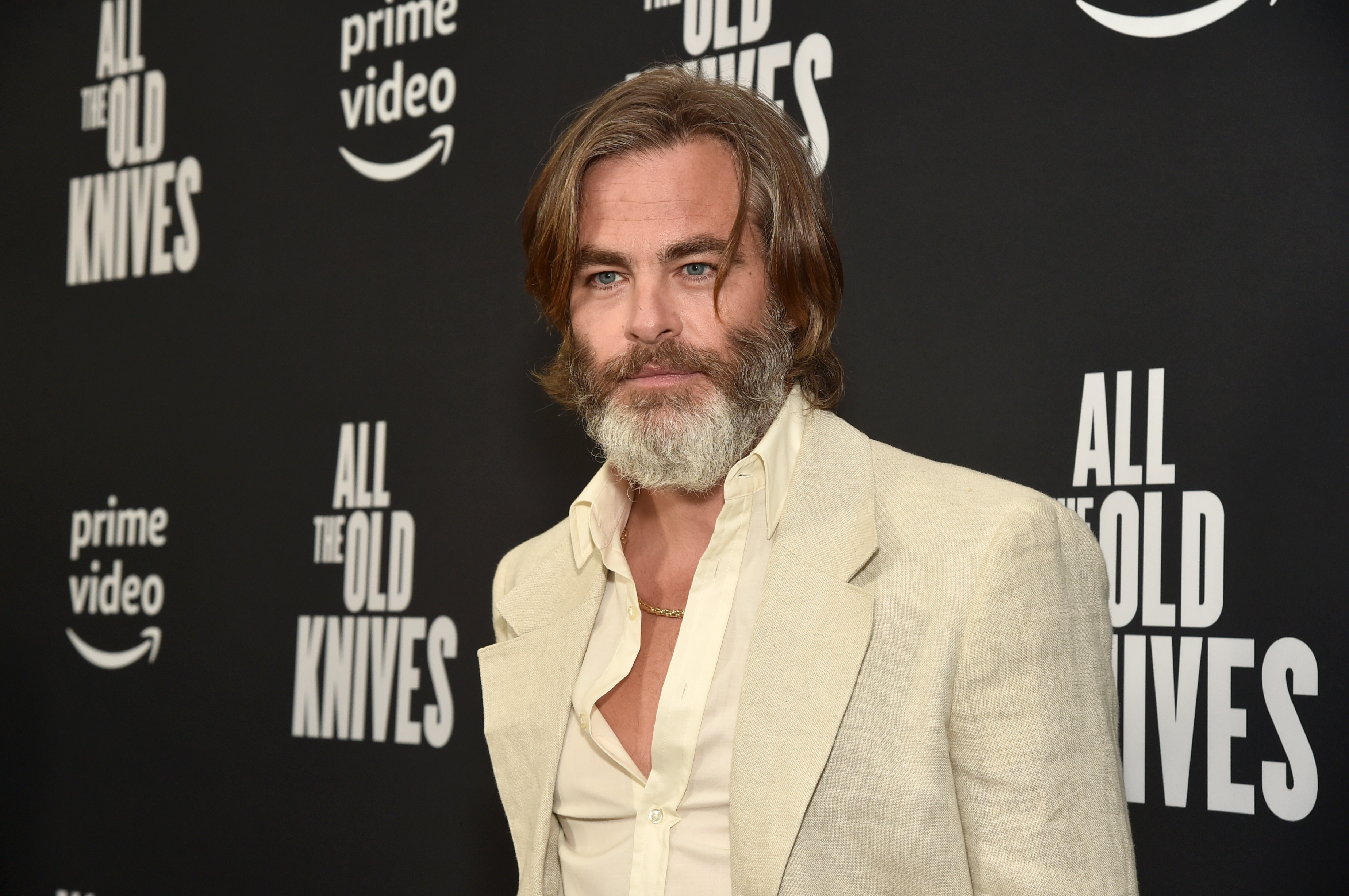 Pine is a major star in Hollywood with prominent roles in blockbuster movies like Star Trek and Wonder Woman. Pine is the latest in a long line of family members to get into acting. His grandmother, Anne Gwynn, was a horror B-movie actor who appeared in many movies during the 1930s and 1940s  including House of Frankenstein, The Strange Case of Doctor Rx, and Black Friday. 
Chris Pine's parents, Robert Pine and Gwynne Gilford, were actors as well. Robert starred in the series CHiPs, while Gilford appeared in projects like Fade to Black and The Waverly Wonders. Tarantino is a fan of Gwynne's tribute and featured a tribute to her with a clip in Once Upon a Time in Hollywood.
Chris Pine appreciates Quentin Tarantino paying tribute to his family
In Once Upon a Time in Hollywood, one scene includes a television that is playing a clip with Anne Gwynne. In recent years, Tarantino has shared an appreciation for the work of Pine's family and for Chris himself. In an interview with The Ringer, Tarantino spoke about Unstoppable, the 2010 thriller featuring Pine and Denzel Washington. 
During the interview, Tarantino called himself Pine's biggest fan. Pine heard Tarantino's words and shared his appreciation for the director's kind tribute with The Hollywood Reporter. 
"Of course, I'm extremely flattered," Pine said. "Just on a personal level, I used to take my mom [Gwynne Gilford] to the Academy Awards, and we'd always go to the Vanity Fair party, where we'd run into Quentin. And every time we ran into Quentin, he was so lovely with my mother and spoke with her about her mom [Anne Gwynne], who was an actress. And he, of course, knew everything about my grandmother. And then in Once Upon a Time in Hollywood, he had one of my grandmother's B movies [1958's Teenage Monster] on the television screen that [the Manson family is watching] in Bruce Dern's scene. So he's a gem, man. I'm very, very grateful and kind of blown away that he thinks so highly of me. It feels nice."
Chris Pine is interested in Quentin Tarantino's 'Star Trek' script
One thing that many people in Hollywood have been curious about is an R-rated Star Trek script from Tarantino. Pine told Yahoo! Entertainment that he hasn't read the Pulp Fiction director's script but he is curious in seeing what it's like. Pine also shared that he is still waiting for a screenplay for Star Trek 4, which was recently announced by Paramount. 
Pine and Tarantino haven't collaborated on a project yet, but maybe they will at some point in the future. Pine currently stars in Amazon Prime's All the Old Knives and The Contractor, which is currently available to buy or rent on VOD.