Chris Pratt Claims 'Jurassic World 3' Will Be Like 'Avengers: Endgame'
When Jurassic World hit theaters in 2015, the film's $1.7 billion worldwide box office gross helped Hollywood discover just how well nostalgia sells. After all, more than 20 years had passed since Steven Spielberg's game-changing Jurassic Park. Moreover, it had been 14 years since the lackluster Jurassic Park III effectively killed the franchise.
But Jurassic World — much like Star Wars: The Force Awakens, another 2015 release — was roundly criticized for hewing too close to the original film. Those concerns were assuaged somewhat by the bonkers direction Jurassic World: Fallen Kingdom took the franchise. And that film set the stage for something special for its sequel. Now star Chris Pratt is teasing what fans can expect from Jurassic World 3.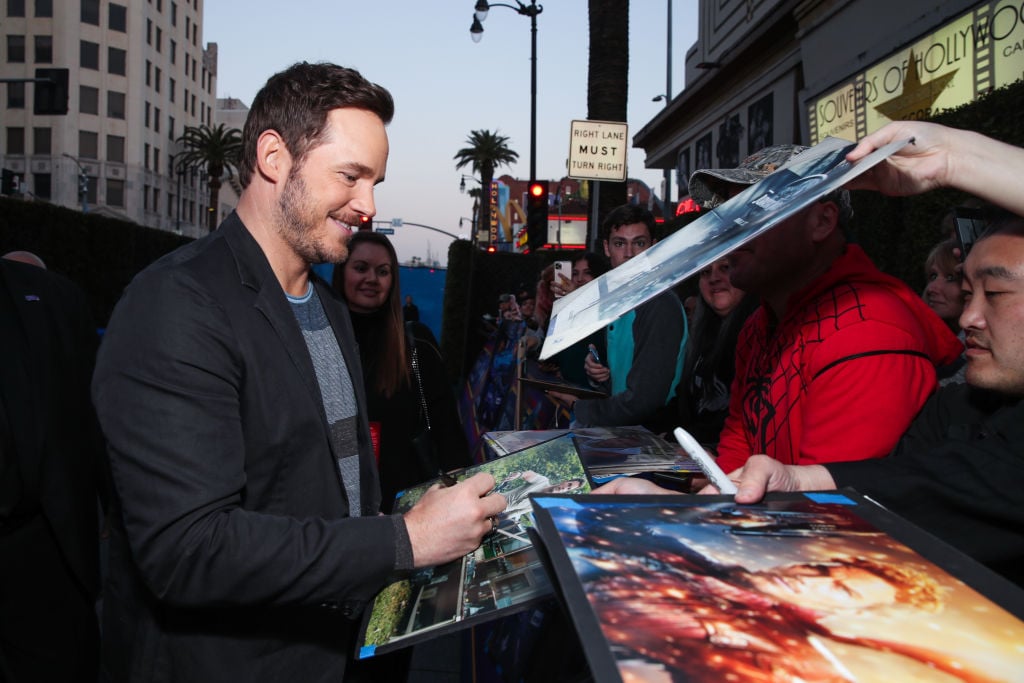 Chris Pratt juggles several franchises
Since breaking onto the big screen, Pratt has taken center stage in several huge franchises. In 2014, he debuted as the voice of Emmet in The LEGO Movie. Then, later that same year, he joined the Marvel Cinematic Universe in Guardians of the Galaxy. In 2015, he made his first appearance as Owen Grady in Jurassic World and went on to headline sequels to all three films.
More recently, Pratt reprised his MCU role as Star-Lord in both Avengers: Infinity War and Avengers: Endgame. He's even reteamed with fellow Marvel superhero Tom Holland for the March 2020 Pixar release, Onward. So fans might think Pratt would adjust to the kind of blockbusters with which he's become associated.
Yet, according to the actor, Jurassic World 3 elevates the franchise in a way we've never yet seen.
Why 'Jurassic World 3' feels like 'Avengers: Endgame'
In a recent appearance on The Ellen DeGeneres Show, Pratt explained Jurassic World 3 — which sees Colin Trevorrow return to direct — could be the end of the franchise. Moreover, the film has such a sense of finality because of how it looks back at everything that's come before.
"This feels like it," he said on the show. "I'm not allowed to say anything… It's got everybody. It's got pretty much everybody in it. Maybe I just blew it, but I don't care. All the cast from the original Jurassic Park is coming back. It's going to feel very much like how [Avengers: Endgame] brought everything together for Marvel."
Comparing Jurassic World 3 to the biggest movie of all time feels extreme. But Pratt's point makes sense. The Jurassic Park series hasn't had the breadth of stories the MCU has. But it does boast a cultural impact that cannot be overemphasized.
To that end, uniting everyone from the previous films makes complete sense. We already know Sam Neill, newly minted Oscar winner Laura Dern, and Jeff Goldblum — who briefly reprised his role in Jurassic World: Fallen Kingdom — are returning. Now we're dying to discover how they connect with cast members such as Pratt and Bryce Dallas Howard.
When does 'Jurassic World 3' begin filming?
During his Ellen appearance, Pratt even revealed he is about to begin shooting his third Jurassic World film. The day after his interview, he would travel to the set to begin several months of filming.
"I can't wait … I will shoot on and off until July," Pratt said to DeGeneres. "It's about close to 100 shoot days. It's a massive movie. … We'll be all over the world. The story is really, really engaging. Really cool. It's gonna be big."
Universal will release Jurassic World 3 — or whatever title it ends up with — on June 11, 2021. As much as we can't wait to see our old favorites back one last time, fans better start hoping beloved characters like Alan Grant, Ellie Sattler, and Ian Malcolm survive their latest brush with dino-danger.