Chris Pratt Fans Still Find His Body Transformation Inspiring
Chris Pratt is a star of the MCU, a beloved comedic actor, and, for many, one of the most relatable talents in Hollywood. He rose to fame as one of the stars of Parks and Recreation before making the transition into blockbuster films.
These days, Pratt is married to Katherine Schwarzenegger and expecting a baby. While any immediate filming plans are on hold for the actor, fans can't wait to see him back in action and to be reminded of the inspiring way that he turned his life (and his health) around for the better. 
Chris Pratt first became famous as Andy Dwyer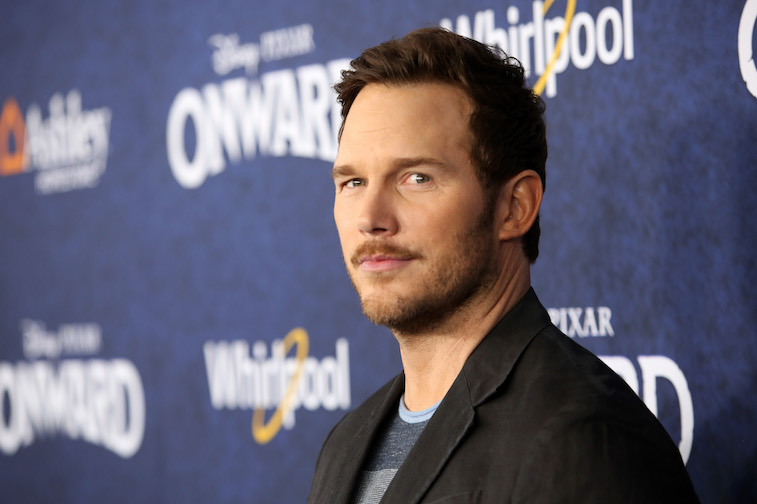 Chris Pratt was born in Minnesota in 1979. As a young man, Pratt didn't have a lot of direction in life, working odd jobs like selling tickets. He was even homeless for a period of time, while he tried to figure out what to do with his future.
At the age of 19, however, Pratt got his first big break, when he was discovered by a director while waiting tables at the Bubba Gump Shrimp Company restaurant. 
Pratt started appearing in a few small television roles, including parts on Everwood and The O.C. He also scored bit parts in a few films — but it wasn't until 2009 when Pratt was cast in a leading role, as Andy Dwyer in the comedic television series Parks and Recreation.
Pratt became an immediate fan favorite, with viewers drawn to his innate good humor and goofiness. However, after a few years on the show, Pratt began looking for ways to branch out and expand his acting repertoire. 
What inspired Chris Pratt to lose weight and get ripped?
Chris Pratt didn't have to wait long before he found a role that he believed he would be perfect for. Marvel Studios was looking for the perfect actor to portray Star-Lord in the film Guardians of the Galaxy, and Pratt believed that he had what it took to portray the irreverent, cocky space hero.
After trying out for the film, Pratt realized that in order to give his best performance, he would have to shed the extra weight that he had been carrying to play Andy Dwyer, and he got down to business.
Over the months prior to filming, Pratt underwent an insane body transformation that included, according to Business Insider, losing 60 pounds and getting super ripped.
Pratt revealed that in order to get in superhero shape, he had to exercise three to four hours every day and eating a lot of healthy food — in fact, he had to up his calorie intake to 4,000 calories per day just to keep up with the intense workouts. 
Fans love the story of Chris Pratt's transformation
Chris Pratt's hard work paid off in a big way. He was a huge success playing Peter Quill and went on to portray the character in several more Marvel films.
These days, he is a firm audience favorite, and fans all over the world still find themselves inspired by his story and his hard work.
Recently, some fans on Reddit discussed his transformation from Andy Dwyer into Star-Lord. One poster stated that Pratt is the ultimate success story: "A nerd who is now living the dream of being both a dork and a sex symbol." Another fan commented that "Chris Pratt is proof that a giant dork can still be a well-adjusted, fun, attractive human." 
Many other fans commended Pratt on the hours that he put in at the gym in order to get fit, even though many acknowledged that most actors have some help in the form of personal trainers, dietitians, etc. Ultimately, fans gave props to Pratt's work ethic, admitting that he is likely one of the most relatable of all the MCU's heroes.