Chris Rock Reveals How He Knew Donald Trump Would Win the Presidency
Chris Rock has become one of the most iconic comedians of the past few decades. And throughout his career, he's demonstrated a keen awareness of the culture. For instance, Rock called out the 2016 presidential election in his comedy. Now he's opened up a bit more about how he knew Donald Trump would become president.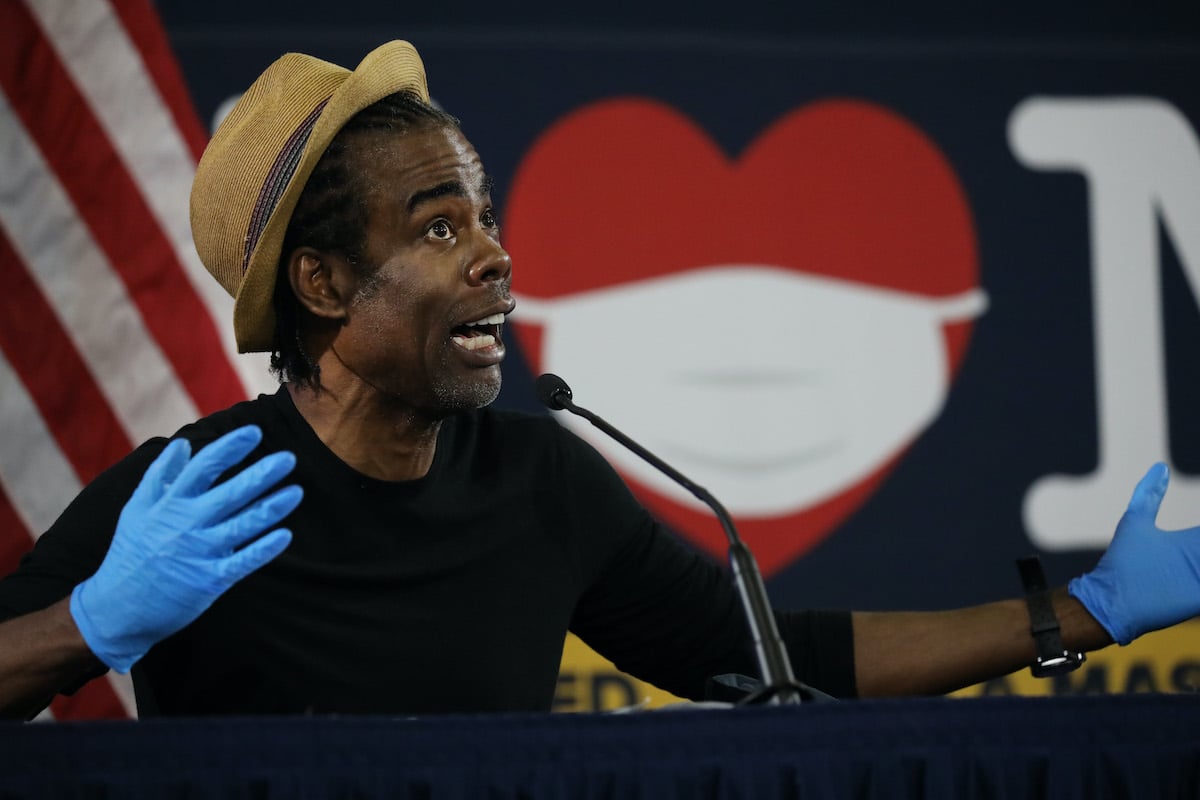 Chris Rock predicted Donald Trump would become the U.S. president
When Trump launched his presidential campaign, few expected he would go as far as the White House. But over time, Trump earned enough support to secure the win in 2016. While Rock is not a Trump fan, the comedian could see the momentum building and predicted the win.
Rock once told Rolling Stone that "presidential politics is like show business." "Of the moments" candidates" like Trump tend to have an edge over "it's my turn" candidates such as Trump's opponent Hillary Clinton. Now Rock shares witnessing Trump's appeal first-hand.
The comedian witnessed Trump's influence first-hand
In a recent interview with The Hollywood Reporter, Rock revealed he had seen Trump's ability to attract attention years earlier.
I remember Eddie [Murphy], Arsenio [Hall], Prince and me at a club one night, and Donald Trump walks in and all these girls just start running to that side of the room because a f**king 6-foot-whatever blond billionaire with his name on all the buildings walks in. Like if that room was a seesaw, we'd be in the air.
This story echoes comments Rock made to Rolling Stone about Trump's level of confidence. "He just never really gave a f**k," the comedian said. "You'd see him out all the time, but he'd have his suit on, his red tie. He was never trying to be someone else."
In fact, Rock almost made a Trump-inspired movie with Eddie Murphy
Rock's connection with Trump almost went deeper. In fact, Murphy pitched him a heist movie starring the two of them and a bunch of other comedians, such as Dave Chappelle and Chris Tucker, Rock told THR. This project — described as a "Black Ocean's Eleven" — would have seen the stars team up to rob Trump Tower.
But that movie ultimately didn't happen as intended. Instead, it evolved into 2011's Tower Heist, which starred Murphy, Ben Stiller, and Matthew Broderick. As for Rock, he is keeping busy, with a leading role on Fargo Season 4 and the upcoming Saw reboot, Spiral, due out in 2021.