Chris Rock's Biggest Hit Movie Isn't What Fans Think It Is
The Academy Awards are supposed to be a celebration of movies. But after the 2022 Oscars, all anyone could talk about was the controversial incident involving Will Smith and Chris Rock. Although the status of the feud remains unclear, it's hard to argue against how both men have gotten a ton of publicity out of it. That being said, Rock's fans are likely using this opportunity to brush up on his career to date, including his surprising biggest hit movie.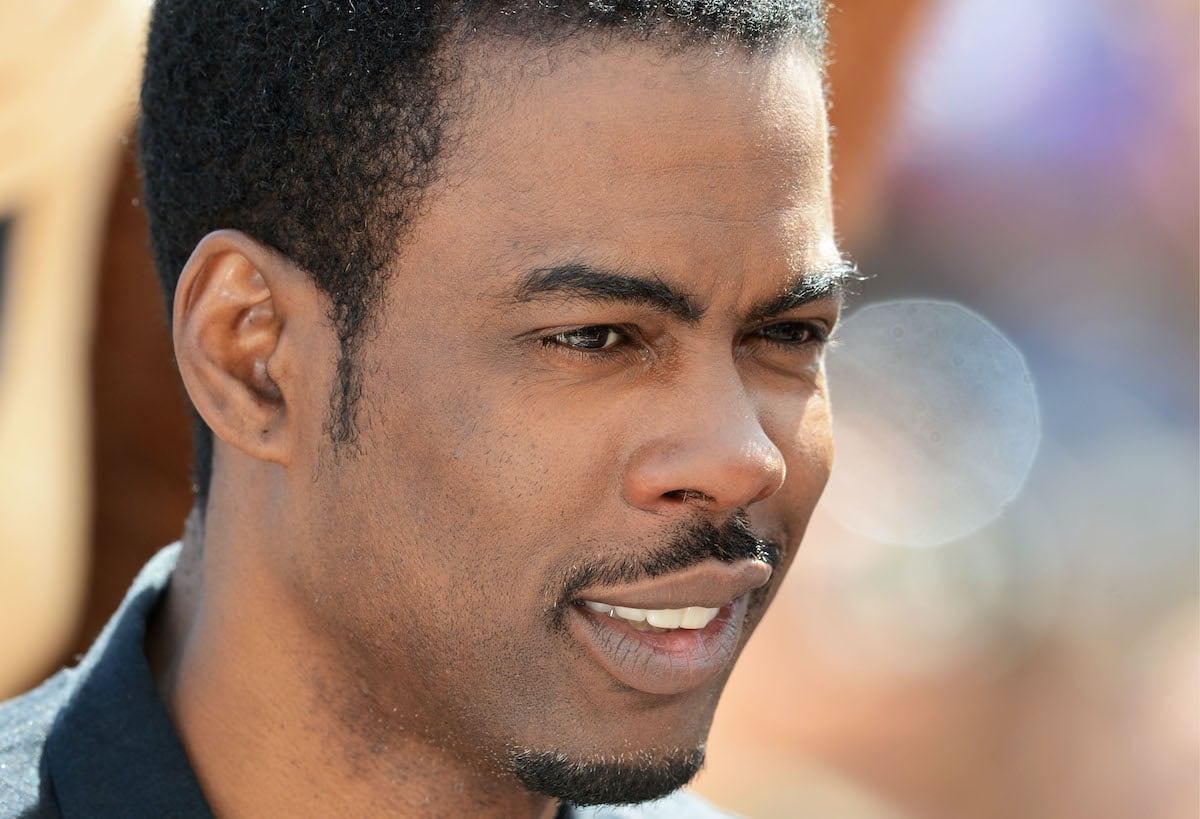 Chris Rock isn't best known as a movie star, but he's made a bunch
Most of Rock's fans probably know him best from his stand-up comedy. After all, he's often touted as one of the best stand-up comics of all time. And thanks to his long run of popular comedy specials, fans have had plenty of opportunities to see Rock do what he does best. Of course, his stand-up comedy is only the beginning of his accomplishments to date.
From 1990 to 1993, Rock was a cast member on Saturday Night Live. And then he hosted The Chris Rock Show on HBO from 1997 to 2000. However, in addition to his stage and TV credits, Rock has appeared in many movies. Most recently, he starred in and produced 2021's Spiral: From the Book of Saw. But the biggest hit of his career came nearly a decade earlier.
Even the actor's fans might not realize what his biggest movie really is
Among Rock's most popular movies are Grown-Ups, Lethal Weapon 4, and 1998's Doctor Dolittle, in which he voices a guinea pig named Rodney. Coincidentally, Rock's highest-grossing movie also features the actor in a voice role. According to The-Numbers.com, his most successful movie is 2012's Madagascar 3: Europe's Most Wanted. The animated comedy — in which Rock voices a zebra named Marty — earned a total of $747 million worldwide.
Actually, all three of Rock's biggest movies come from the Madagascar franchise. The first and second entries in the series earned $557 million and $600 million worldwide, respectively. Ironically, all three films co-star not only Ben Stiller and David Schwimmer but also Jada Pinkett-Smith, Will Smith's wife. She was the target of the joke that led Smith to strike Rock at the 2022 Academy Awards in the first place.
What is Chris Rock working on after the controversy at the 2022 Oscars?
As the fallout from the Rock/Smith incident at the Oscars continues, many fans are looking ahead to what the two stars will be up to next. For Smith, he's set to co-star in an action-thriller called Emancipation with Ben Foster. That film is scheduled to release on Apple TV+ sometime in 2022.
Rock, meanwhile, has already made his next move. The actor is currently touring with a new stand-up comedy set. Tickets for his Ego Death World tour have skyrocketed following the Academy Awards controversy. So if fans are eager to witness Rock's legendary comic stylings in person, he might be coming to a city near you.