Does Chris Tucker Regret Playing Smokey from 'Friday'?
Chris Tucker has a complicated relationship with 'Friday.' But does he regret making the 1995 movie?
Even more than most forms of storytelling, comedy is subjective. What one person finds funny, another might just shrug off. Yet, despite that, 1995's Friday remains an undeniable classic. One of the many reasons the movie works is the star-making performance by Chris Tucker, who subsequently refused to return for the sequels. His Friday co-stars have strong feelings about Tucker's decision. But does Tucker actually regret playing Smokey from Friday?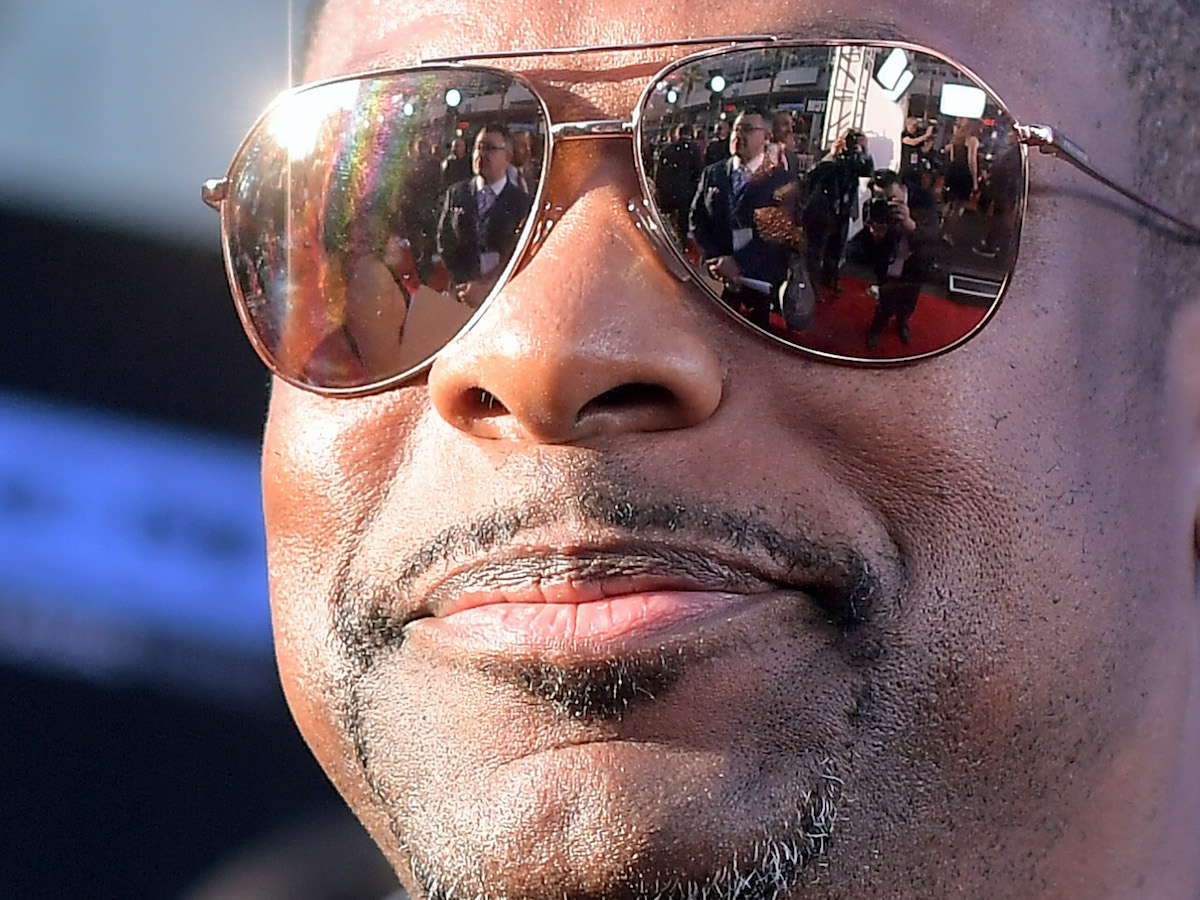 Chris Tucker almost didn't play Smokey in 1995 comedy hit 'Friday'
Ironically, Tucker almost didn't appear in Friday at all. DJ Pooh — who co-wrote the movie with Ice Cube — initially planned to star opposite his fellow screenwriter. But with DJ Pooh's lack of acting experience, New Line Cinema balked at that idea. Faced with finding another actor for Smokey, the production considered a ton of bigger names. These included Chris Rock and Tommy Davidson of Saturday Night Live and In Living Color fame, respectively.
But DJ Pooh, Ice Cube, and director F. Gary Gray were convinced Tucker was the right man for the job. And after botching his first audition, the budding comedian — who had recently appeared in New Line's House Party 3 — came back and crushed it. Even though Tucker earned a small paycheck to play Smokey, Friday changed the course of his career. Suddenly, the actor had become a movie star.
How does Chris Tucker feel about his breakthrough role decades later?
That begs the question of why Tucker would opt out of reprising the role for 2000's Next Friday. For years, fans assumed it was purely a financial decision. But Ice Cube confirmed on Twitter that his team was prepared to offer Tucker between $10 million and $12 million. Instead, Tucker credited his religion for the choice, as he didn't want to use explicit language or drugs on screen. But that doesn't mean he regrets making Friday in the first place.
"Friday is a great movie, and I definitely don't regret doing that, and I love that people still love that movie," Tucker once told Sway in the Morning. "What I said years ago is to better myself. I'm a perfectionist. I always wanted not to be like every other comedian, and, at the time, just cuss, just to cuss for no reason. I said I want to better myself, and if I do cuss, it's for a reason and it doesn't take the place of the material or what I'm talking about."
Ice Cube made 2 'Friday' sequels with Mike Epps as his main comedic foil
Since Tucker didn't return for Next Friday, Smokey was replaced by a new character. In that film and 2002's Friday After Next, Mike Epps' Day Day takes the spot as the comedic foil and main co-star to Ice Cube. Despite Smokey's absence, those movies both turned a profit and developed cult followings. But Ice Cube is still holding out for a reunion with Tucker.
For years, he's been developing Last Friday, the fourth and (presumably) final installment in the series. The dream scenario is for Tucker to return as Smokey opposite both Ice Cube and Epps. However, it remains to be seen if the movie ever comes together or if Tucker gets a change of heart. Although it feels unlikely, the current age of much-delayed sequels means fans can't rule it out either.