'Chrisley Knows Best': Will It Be Canceled After Todd Chrisley's Conviction in $30 Million Fraud Case?
Todd and Julie Chrisley have been found guilty of conspiring to con community banks out of $30 million in fraudulent loans. A federal jury in Atlanta handed down the verdict against the reality TV stars on June 7. The Chrisleys are known for starring in the USA Network series Chrisley Knows Best, which is scheduled to return to TV later in June.
Todd and Julie Chrisley convicted of tax evasion and bank fraud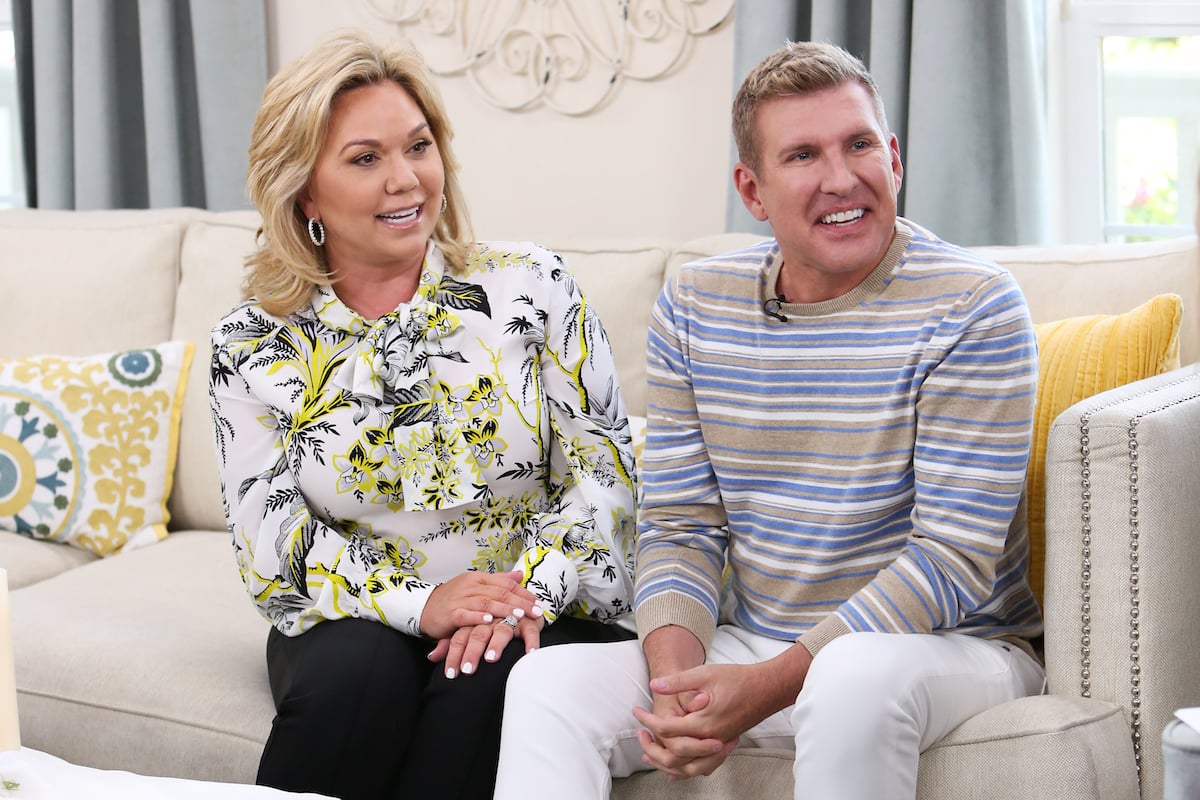 RELATED: 'Chrisley Knows Best': Why Lindsie Chrisley Is Reportedly Estranged from Her Family
In addition to bank fraud, the Chrisleys were convicted of several tax crimes, including conspiring to defraud the IRS and tax evasion. Julie Chrisley was also found guilty of wire fraud and obstruction of justice. Their accountant, Peter Tarantino, was convicted of conspiring to defraud the IRS and filing false tax returns on the Chrisleys' behalf. 
During the three-week trial, the government presented evidence that showed the Chrisleys, along with a former business partner, had lied in order to obtain millions of dollars in loans from small banks. They then used that money to fund a lavish lifestyle and obtained new loans to pay back old ones. When the money eventually ran out, Todd Chrisley filed for bankruptcy and walked away from more than $20 million in debt.
While the couple began taking out fraudulent loans prior to appearing on TV, they continued to engage in financial crimes after gaining fame on Chrisley Knows Best, which premiered in 2014. The pair used various strategies to hide income they earned from the show and avoid paying taxes, including more than $500,000 Todd Chrisley owed to the IRS in delinquent back taxes. 
"As today's outcome shows, when you lie, cheat and steal, justice is blind as to your fame, your fortune, and your position," Keri Farley, Special Agent in Charge of FBI Atlanta, said in a statement. "In the end, when driven by greed, the verdict of guilty on all counts for these three defendants proves once again that financial crimes do not pay."
Will 'Chrisley Knows Best' be canceled?
As of now, it's not clear what the Chrisleys' conviction on fraud charges will mean for their reality TV career. USA Network declined to comment to Showbiz Cheat Sheet on how the verdict might affect the future of Chrisley Knows Best. The remainder of the show's season 9 episodes are set to begin airing on June 23, and the show was recently renewed for a 10th season. 
E! also recently announced that it was planning a new dating show, Love Limo, hosted and executive produced by Todd Chrisley. Two of Todd and Julie's children, Chase and Savannah, also star in the spinoff series Growing Up Chrisley. That show was recently renewed for season 4, which will air later this summer. 
The Chrisleys will be sentenced in October 
The Chrisleys and Tarantino are scheduled to be sentenced on October 6. According to the Atlanta Journal-Contitution, the Chrisleys are facing up to 30 years in prison. Bruce Morris, an attorney for the couple, told CNN that they are "disappointed in the verdict" and plan to appeal. 
For more on the entertainment world and exclusive interviews, subscribe to Showbiz Cheat Sheet's YouTube channel.
RELATED: 'Chrisley Knows Best': Why Did Savannah Call Off Her Wedding?