'Chrisley Knows Best': Fans Are Convinced Savannah Chrisley and Nic Kerdiles Are Back Together
Brace yourselves, Chrisley Knows Best fans: There is a (small, totally unconfirmed) chance that the show's favorite couple, Savannah Chrisley and Nic Kerdiles, are back together. Eagle-eyed fans think they have all the proof they need to confirm the former relationship is back on.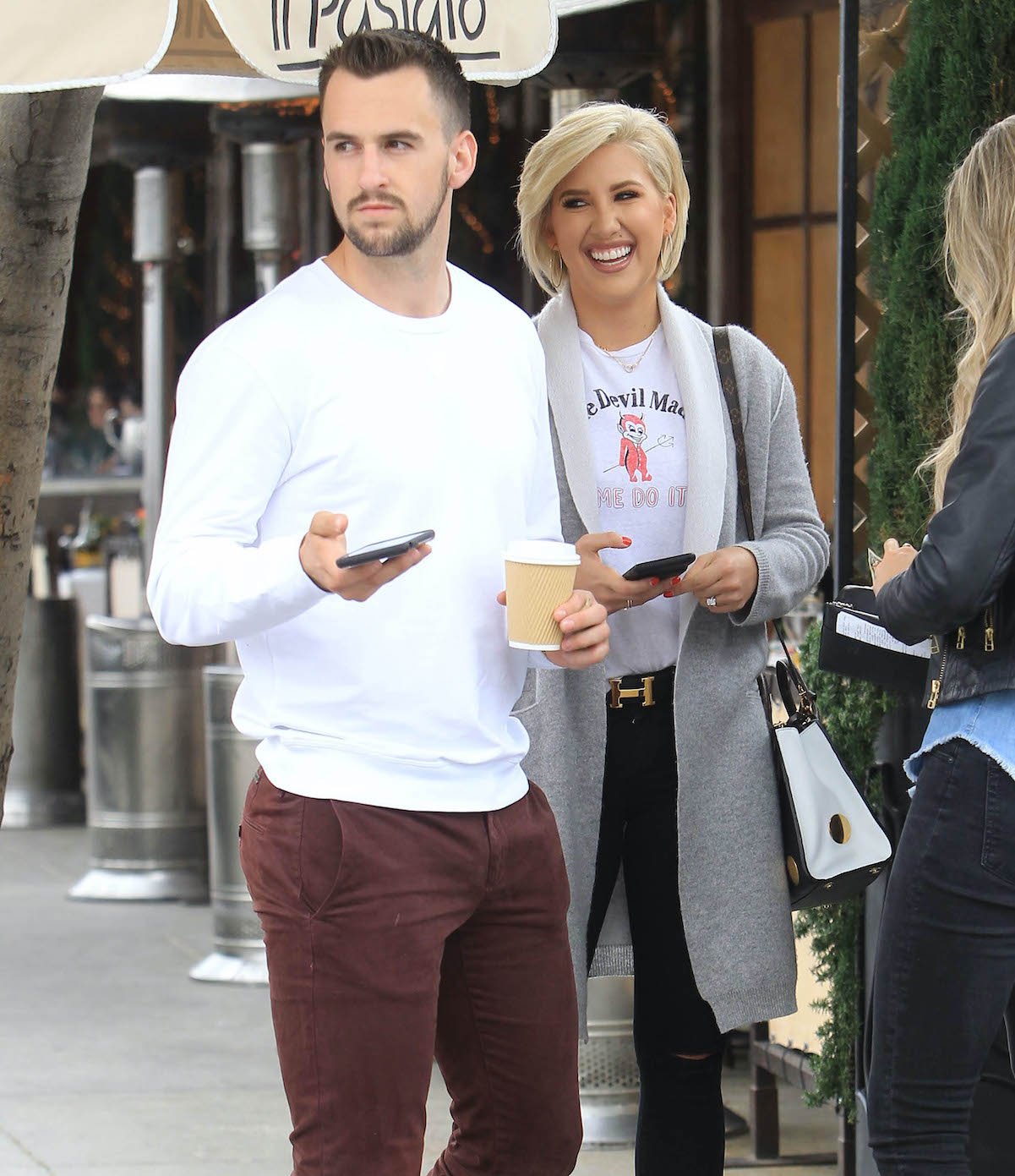 'Chrisley Knows Best' exes Savannah Chrisley and Nic Kerdiles were a fan-favorite couple
When Chrisley and Kerdiles met in 2017, the two instantly fell in love. The couple first crossed paths on social media, when Chrisley stumbled upon Kerdiles' Instagram profile and realized she had to make a move.
"I was scrolling through Instagram one day and then went over to the activity page, and a girl I follow liked one of [Kerdiles'] pics and I was like 'ohhhh dangggg….who's that!'" Savannah once revealed on Instagram. "I then proceeded to take my shot."
Chrisley and Kerdiles dated for less than a year before Kerdiles proposed. Though the relationship was a bit of a whirlwind, the two seemed incredibly in love, despite having done long distance for most of their relationship. Still, once the wedding planning became real, the couple realized they needed to "work" on a few things.
The two called off the wedding in 2019, but they continued to remain in a relationship. However, in September 2020, the couple announced on Instagram that they had officially ended their romance.
RELATED: 'Chrisley Knows Best': See the $4.7 Million Home Todd Chrisley's Wife Julie Is Trying to Flip
'Chrisley Knows Best' fans think they've spotted proof that Savannah Chrisley and Nic Kerdiles are back on
Now, though, fans aren't so sure that the two are still broken up. While there hasn't been even an ounce of confirmation on the Chrisleys' end, eagle-eyed fans have concluded that Chrisley and Kerdiles are spending more and more time together.
The rumors first started to swirl in early June, when Kerdiles posted a photo alongside Chrisley's brothers, Chase and Grayson. Fans immediately suspected something was up, but Kerdiles had always had a close relationship with his ex's brothers, so it was possible the three were still friends.
Still, the rumors continued to grow. Plus, Kerdiles pretty much confirmed he had joined in on the Chrisley family vacation in early July 2021; he even posted a video with Todd Chrisley, pranking Chase. From there, Savannah Chrisley posted footage from a boat on July 26, and her (ex) man followed suit with images as well. Still, neither Chrisley nor Kerdiles has posted any images of each other, despite it being clear that the two were in the same place at the same time on numerous occasions.
If the rumors are true, Savannah Chrisley and Nic Kerdiles have been keeping it quiet
It hasn't been confirmed that Chrisley and Kerdiles are back on; fans can assume, but nothing has been proven. And it's possible that the couple is purposely keeping their relationship out of the spotlight, should they be back together. Maybe both of them think it's best to keep the romance a secret and work to build things back up.
There is also the possibility that Chrisley and Kerdiles are only good friends. Still, we're not convinced that Kerdiles would up and join a family vacation unless there was something going on.
A new season of Chrisley Knows Best premieres on August 12 on USA Network.