'Chrisley Knows Best' Star Julie Has a Popular Cooking Website
Learn more about the cooking website that Julie of 'Chrisley Knows Best' has.
Chrisley Knows Best has been one of the USA network's most popular television shows since 2014 and has spawned a spinoff, several successful businesses, and a social media empire. Chrisley Knows Best is still going strong to this day, and the family at the helm of the reality series is as popular with fans as when they first began appearing on television. Julie Chrisley is one of the series mainstays, a wife and mother who is also an accomplished home cook — and has a food blog all her own to prove it.
What is 'Chrisley Knows Best' about?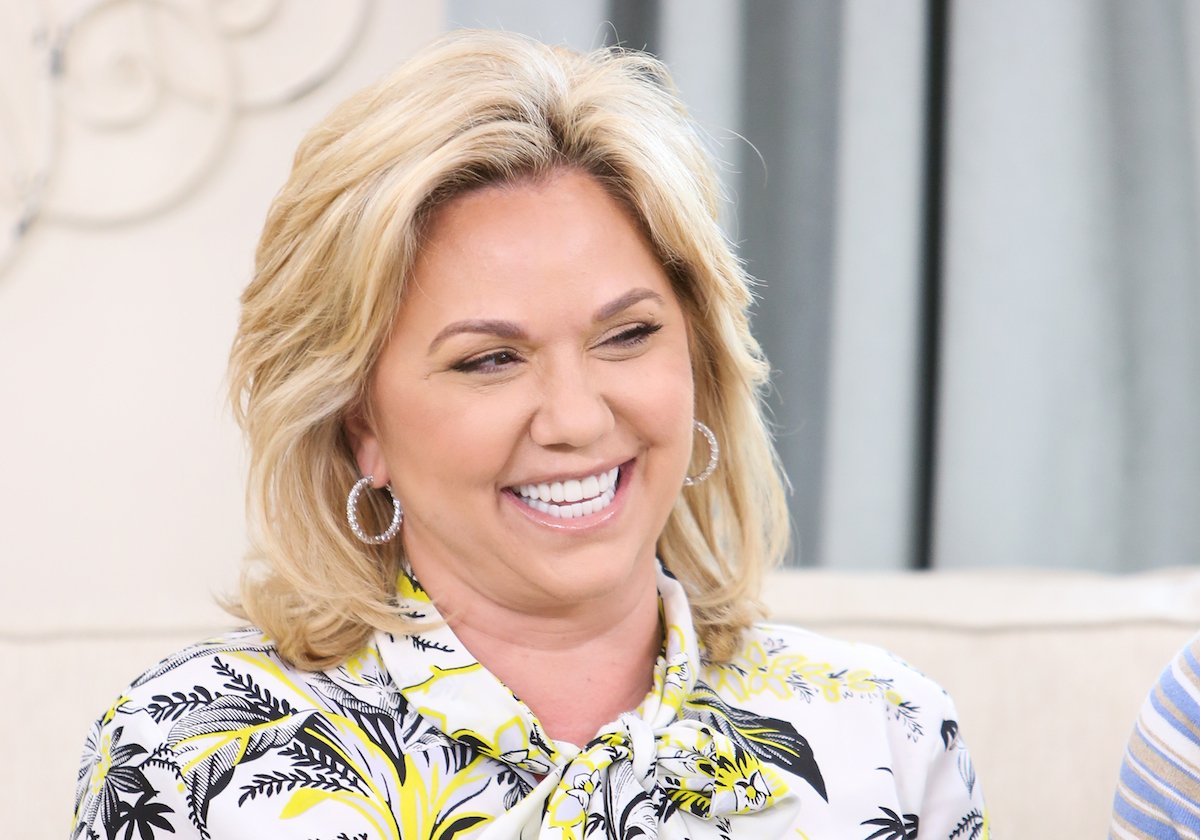 When Chrisley Knows Best debuted on television in 2014, fans were introduced to the wild and crazy Chrisley family. The show is unlike anything else on television, revolving around the exploits of a wealthy, Tennessee-based family.
Todd Chrisley is the family patriarch, ruling the roost with an iron fist and a touch of drama. The family also includes siblings Chase, Savannah, and Grayson Chrisley, as well as Julie Chrisley, their mother, and Faye Chrisley, Todd's carefree mother.
Chrisley Knows Best follows the family as they navigate the perils of marriage, college, jobs, and day to day life in a large family. Although they do not always get along, at the end of the day, the show reveals that the family shares a deep love for each other that cannot be shaken by controversy or scandal.
The show was recently renewed, which means that viewers can likely look forward to many more years of Chrisley family antics. 
Who is Julie Chrisley?
Todd and Julie Chrisley have been a force to be reckoned with since they got married in 1996. Julie Chrisley, the daughter of a Baptist minister, began working as Todd's business partner, and together, they became very successful in the real estate market.
They also welcomed three children, Chase, Savannah, and Grayson. In addition, Todd Chrisley has two children from a previous marriage: Lindsie and Kyle.
Julie Chrisley has had her share of struggles over the years. In 2012, she was diagnosed with breast cancer, eventually undergoing a double mastectomy, followed by reconstructive surgery.
Both Todd and Julie Chrisley have since become advocates for breast cancer awareness, encouraging women everywhere to get checked regularly. Julie Chrisley's breast cancer battle has been discussed at length on the family's reality show.
As revealed on Chrisley Knows Best, Chrisley often acts as the family mediator, helping to calm the troubled waters that often get stirred up between Todd Chrisley and his children. 
Julie Chrisley's cooking website
Chrisley Knows Best also has shown Julie Chrisley to be a talented home cook. Although the family is quite wealthy and undoubtedly employs a private chef or two for special occasions, Chrisley loves cooking for her family and has a flair for creating down-home, Southern-style dishes.
The show has documented Chrisley's work with several catering venues and food trucks, and apparently her cuisine is quite renowned in the city of Nashville, where the family has their primary residence.
Julie Chrisley also has her own cooking blog, where she has shared recipes for familiar favorites like strawberry shortcake and Southern-style macaroni and cheese. While she hasn't updated the website in several years, she has not stopped cooking — her Instagram account features many of her favorite dishes and some of the most impressive desserts that she has crafted for her family.
In addition, fans might be able to expect even more cooking inspiration from Chrisley in the future. As she revealed in a recent Instagram post, she is working on a cookbook, although it doesn't yet have a release date.